MIR 2017 Scores in Rimini
The Music Inside Rimini (MIR) trade fair on the Italian Adriatic coast concluded with great success and a positive outlook for the Adam Hall Group. From May 7-9 2017, over 500 interested parties visited the exhibition stand of the German integrated event technology solutions provider. Representatives from the rental, industry, sales and installation sectors seized the opportunity to talk to the expert trade fair team. The organisers are delighted to report that more than 200 new contacts have been made as a result of the event.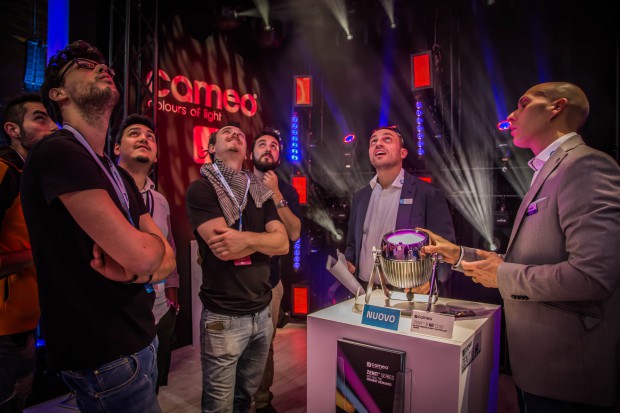 Once again, the innovative LD Systems MAUI P900 proved to be a major attraction. This active column system presented at MIR was designed in collaboration with the Porsche Design Studio and defines the new status of a future-oriented sound product. Over the two days, live music through the MAUI P900 highlighted the tonal qualities of this iconic sound system, in addition to its outstanding design.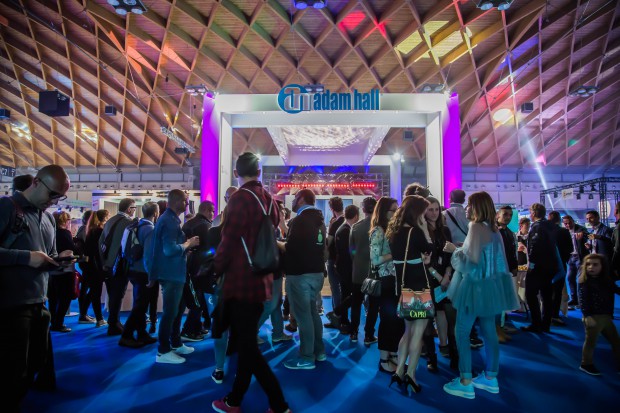 Of course, the brands LD Systems, Cameo and Adam Hall Hardware also generated great interest among the visitors, and the Gravity brand received utmost praise for the design of its premium stands. Mónica Royo and David Arnau Moliner presented the Adam Hall Group sales brand RAM Audio. Other sales brands present included Eminence and Riggatec. Every half-hour, a Cameo light show created a rush of additional visitors to the special "Black Box".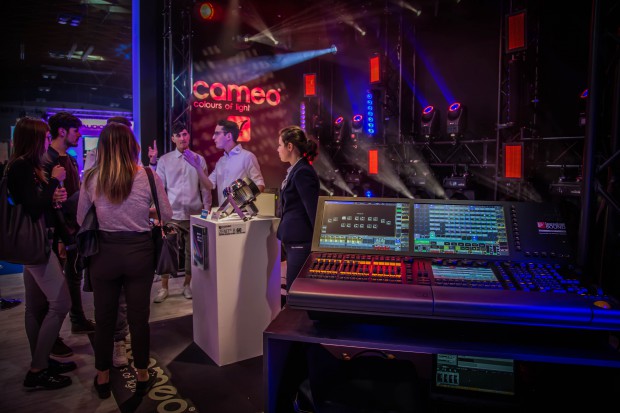 The trade fair party with live music proved to be a friendly get-together with lots of interesting conversation. Many of the Adam Hall Group's Italian customers congratulated the trade fair team for the successful event, and the new high-quality products, the new marketing strategy and the excellent customer service were also well-received.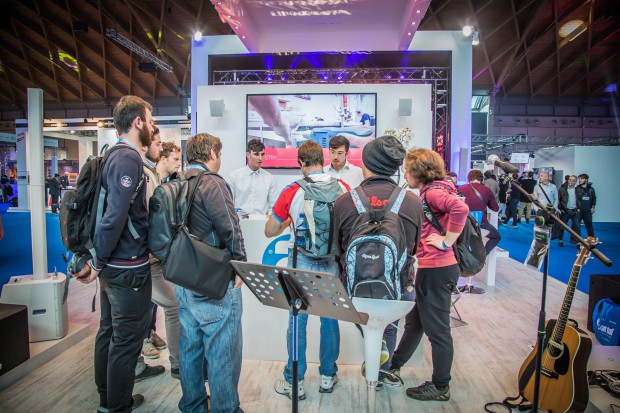 Gabriel Medrano, International Sales Manager for Southern Europe/South America: "We are proud to return to Music Inside Rimini once again and present our latest developments, such as the LD Systems MAUI P900 or the new ZENIT B60 battery-powered PAR spotlights. Italy is an important strategic market for the Adam Hall Group. Firstly, because of the highly professional event technology industry, and also because of the enormous size of this market. Despite strong competition from Italian brands, we are gaining an ever-increasing share of the pro audio and lighting technology market thanks to our top sellers from the brands LD Systems, Cameo and Gravity. Let us not forget that a large part of our success is thanks to the Adam Hall Group team. It understands the wants and needs of our Italian customers and works hard every day to deliver the best possible service."


Not least because of the positive feedback and its great success, the Adam Hall Group is placing Music Inside Rimini firmly in its event calendar schedule for next year.
Further information:
www.adamhall.com/MAUI-P900
www.ld-systems.com
www.gravitystands.com
www.cameolight.com
www.ramaudio.com
www.eminence.com
www.riggatec.de
www.musicinsiderimini.it