Pop Oratorio Luther Performed by a Special Cast with the Support of LD Systems and Gravity
To mark 2017's anniversary of the Reformation, the pop oratorio Luther is being performed throughout Germany, having started its tour of major venues last January. The mammoth stage piece was written by successful composer duo Michael Kunze and Dieter Falk, and tells the story of the famous reformer Martin Luther with a cast of more than 2,000 – including choral singers, musical performers, a symphony orchestra and a rock band. In addition to the main large-scale production, its producers worked together with the Creative Kirche foundation, the Protestant Church and other partners to put on a number of special cast regional performances of the oratorio in Lower Saxony from March 30 to April 2.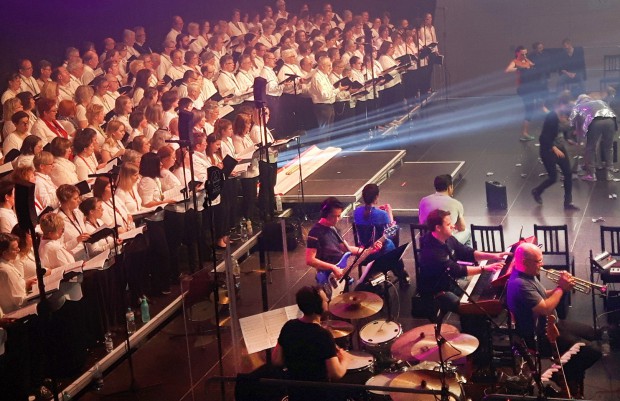 'Reduced' is of course relative here – the regional productions in Hildesheim, Aurich, Loccum and Celle still featured 12 soloists from the original cast, along with a 6-piece rock band and a choir of between 200 and 250 singers from the respective regions.
Technical coordination of the regional productions was managed by Frank Meyer Eventtechnologie. One of the main tasks here was to provide a balanced monitor sound across the entire width of the stage for the choir, who were arranged on steps. Since conventional monitoring using wedges and in-ear monitoring was not feasible on such a scale, Frank Meyer used four or five of Adam Hall Group's LD Systems CURV 500® portable array systems, depending on the size of the choir and venue.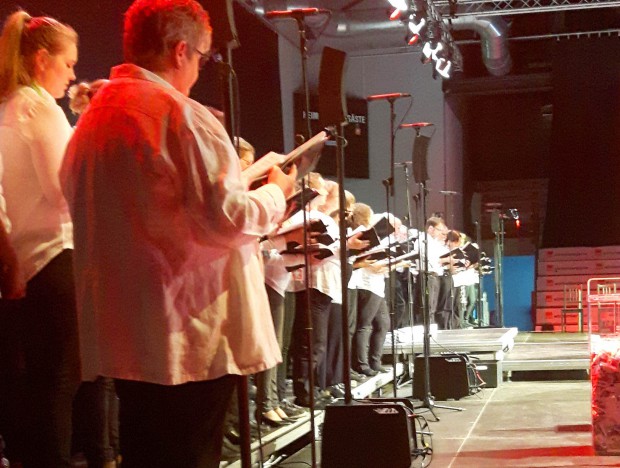 "The CURV 500® provides well-balanced monitoring for the choir – something we couldn't have achieved any other way," explains Meyer. For over a year now, he has had the transport-friendly LD Systems array set-up in his portfolio and has used it for a wide range of different live audio situations.
In addition, 10 LD Systems D 1012C condenser stage microphones were used for the 200 to 250 singers – placed on innovative stand solutions of the premium Adam Hall Group brand Gravity. "The Gravity stands meet all the key requirements: they're stable, inexpensive, great looking and well designed," says Meyer.
While even monitoring for the choir was provided by CURV 500® array systems, the six rock band musicians and the orchestra conductor received their monitoring signals via cabled in-ear solutions. Here, portable LD systems HPA1 headphone amplifiers facilitated individual volume control.
The following equipment was used for the pop oratorio Luther:
5x LD Systems CURV 500®
10x LD Systems D 1012C condenser microphones
7x LD Systems HPA1 headphone amplifiers
Various Gravity microphone stands
Further information:
http://www.ld-systems.com/serien/curv-500-series/
http://www.ld-systems.com/d-1012-c-kondensatormikrofon/
http://www.ld-systems.com/hpa-1-kopfhoerer-verstaerker/
http://www.gravitystands.com/