Adam Hall Group supports talented musicians with video clips
Kiddo Kat, Tarq Bowen, The Munitors – these are musicians whose names could soon be on everyone's lips. The music of these talented newcomers has also impressed the Adam Hall Group; so much so that in November 2016 they were invited to the LD Systems® Wireless U Sessions. Modern music videos were produced for the artists to showcase their talents to their fan bases – and perhaps even to gain some new fans.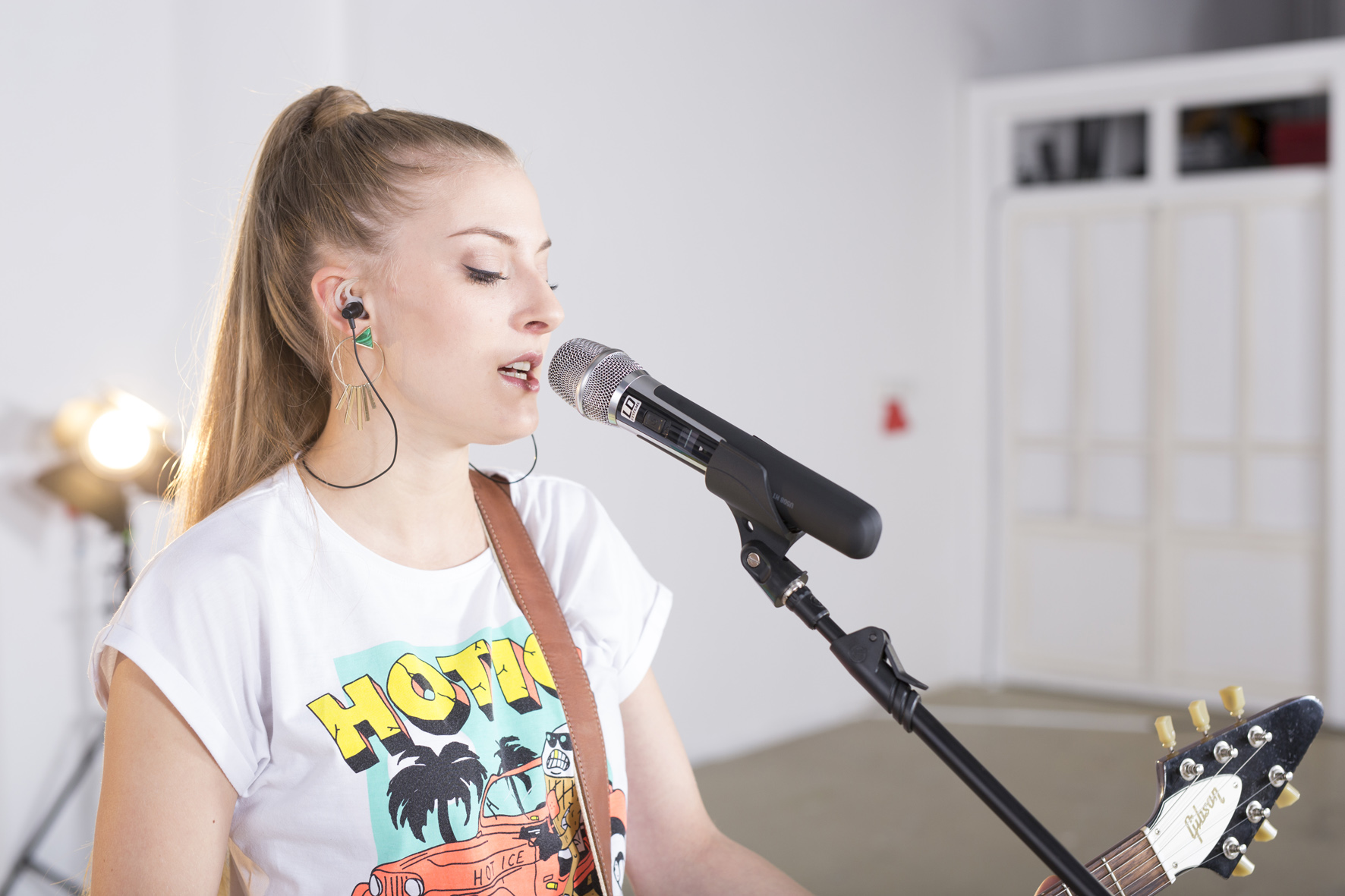 The Adam Hall Group provided professional stage equipment, a sound engineer and an entire video team, as well as a suitable studio location free of charge. In the cool live atmosphere of Wackerloft in Darmstadt (Rhine-Main area), the musicians performed original songs which have already received many views on the video portal YouTube and well-known social media networks such as Facebook and LinkedIn, reaching new fans every day. By mid-January 2017, this very successful Facebook post had already received around 150,000 views and 200 shares.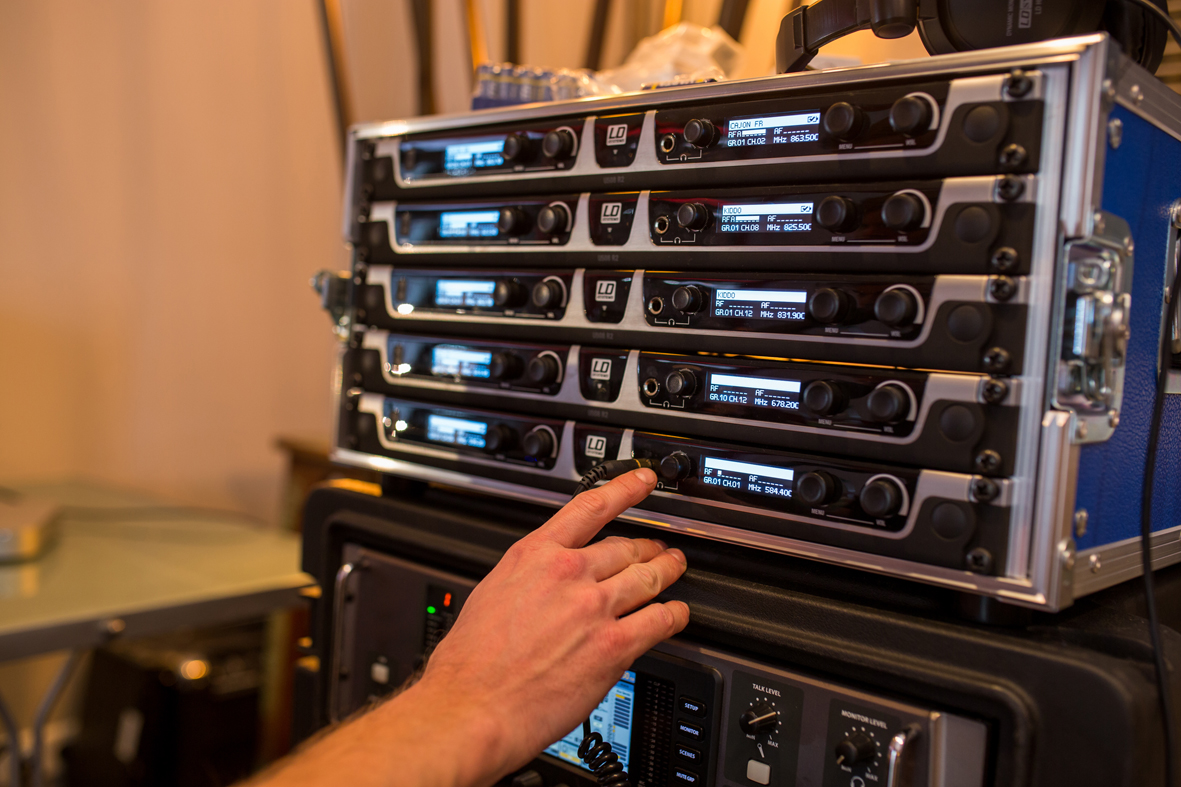 Above all, it was the new U500® True Diversity wireless systems from LD Systems®, featuring handheld and pocket transmitters, which were used during the LD Systems® Wireless U Sessions. Their wide range of frequency bands allows them to be used worldwide and in U508 model in particular can be used in Germany in three licence-free UHF frequency bands. In addition to their excellent technical features, the new wireless systems are particularly impressive due to their outstanding audio properties. Four interchangeable U500® heads with cardioid or particularly feedback-resistant hyper cardioid characteristics ensure maximum flexibility for the handheld transmitter. Information on worldwide use of U500® systems can be found in the download area of the U500® products on the LD Systems web site: http://bit.ly/frequency-compatibilities-by-countries
For perfect monitoring during the live recording, the session team relied on the licence-free LD Systems® MEI 1000 G2 in-ear monitoring systems (ISM band in Europe, please check country-specific duplex gap). Featuring 96 UHF channels, they ensure flexibility and provide a natural sound and an excellent dynamic range.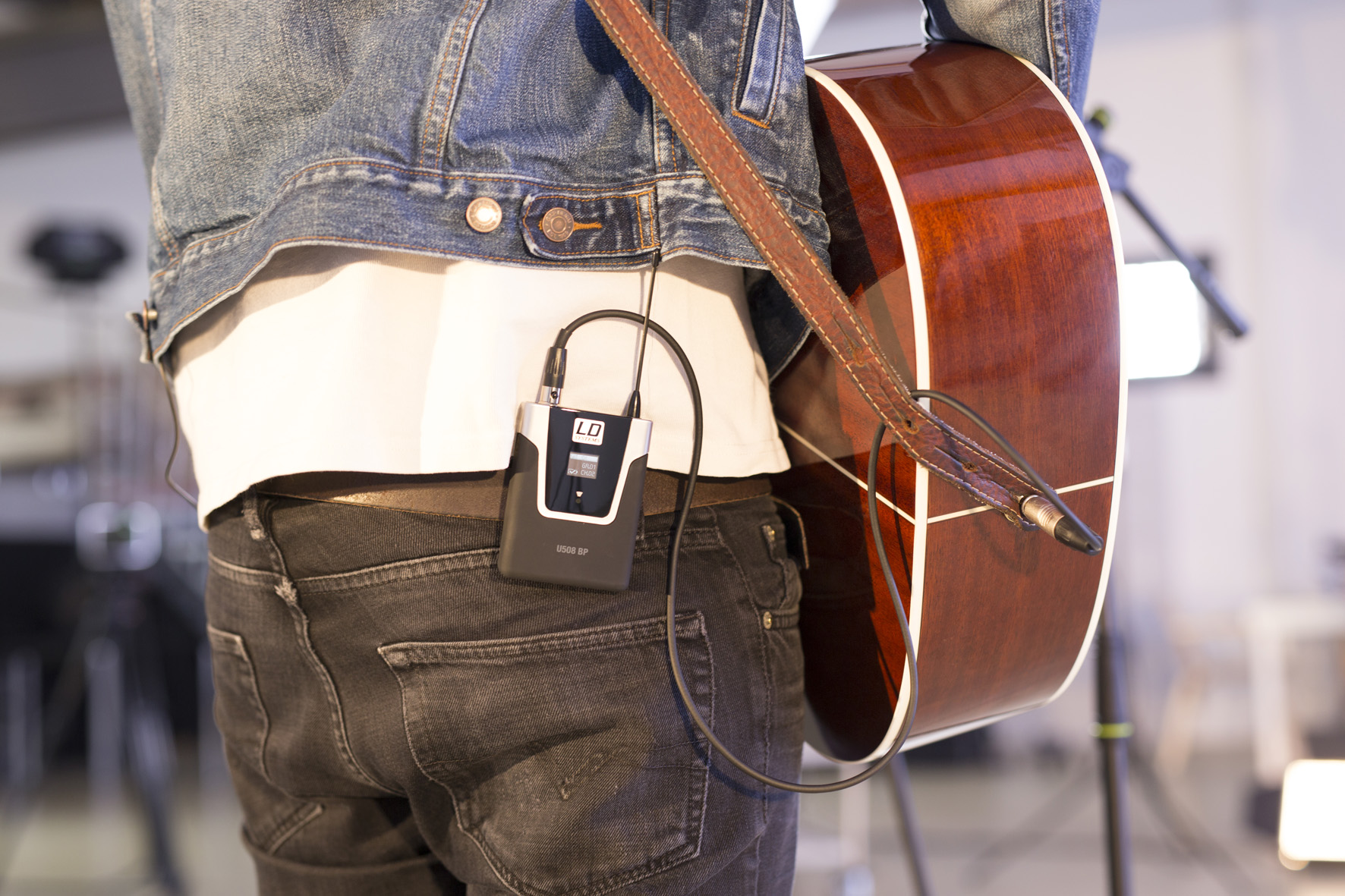 Kiddo Kat – funk-pop with a whole lot of soul
You need to know that is the brand-new song from Kiddo Kat, a funk-pop-soul singer and guitarist with an extraordinary voice. The Hamburg-based performer combines an abundance of youthful enthusiasm and energy with a cool groovy arrogance. Her songs sparkle like a mirror ball and are a proclamation of her love of funk and all things – from James Brown to Janelle Monáe – that get the audience out of their seats and onto the dancefloor. Leonard Lazar provides musical accompaniment, driving the song forward with percussion and background vocals. His Hohner melodica adds a little musical variety to the composition, whose particular charm lies in its diverse rhythmic changes.
Kiddo Kat is more than happy with the music video and the team: "I had a great time shooting with LD Systems. A really friendly and professional team, whose many years of great teamwork is easily recognisable. We were well looked after from beginning to end. Rarely has such a long day of video shooting felt so little like work. We like working like that. And you can see it in the finished product: a strong, clear vocal sound and professional equipment. I'm really pleased and felt very confident singing into the U508 HHD microphone. Thanks to LD Systems and all involved for this wonderful experience and an excellent video."
The Munitors – fresh indie-rock from the Main
A driving, percussive acoustic guitar riff introduces the song Walls collide, chosen by the indie-rock band The Munitors. With a distinctive voice, powerful drums and searing echo-laden guitar, the four musicians from Frankfurt am Main sketch fragments of memories, create images from feelings and experiences, but leave sufficient space for the listener's own stories and interpretations. The Munitors are: Julien Mauska (vocals/guitar), Max Fritsch (guitar), Leon Woldt (bass) and Tim Preuss (drums).
Leon Woldt speaks on behalf of his bandmates: "When the Adam Hall Group invited us to record a live session without using any cables, we were initially sceptical. Although we have a half-acoustic set, we do have some instruments. And to record it all using only wireless systems seemed like a very ambitious plan. But now we can say that the LD Systems wireless systems excelled in this extreme situation of multiple transmitters running simultaneously without any major problems. Working with the new U500 series proved to be extremely straightforward and intuitive. The ear-pieces for the in-ear monitoring system are comfortable to wear and felt good when we played. We are very pleased with the live recording. The sound is clear and well-defined, and despite the numerous wireless systems, lost none of its 'vibe'. The Adam Hall Group or LD Systems is a strong and professional partner. During the video shoot with the team from Tag & Nacht Media, there was a focussed yet casual, relaxed atmosphere and we had a lot of fun whilst filming. Many thanks for the invitation!!"


Tarq Bowen – lyrics with strong melodies
English singer-songwriter Tarq Bowen's music cannot be pigeon-holed into a specific genre. It is characterised by an openness to a variety of different styles, and is very musical and lyrical, but always features a strong melody. The closest comparison would be with Tim and Jeff Buckley. The rhythmic basis of the song Sacrifice in Tarq Bowen's video combines samba-like passages with a plaintive vocal which also occasionally become staccato in the chorus, before increasing the tempo to arrive at the powerful double-time finale. The song ends with a reproachful and expectant timbre, a sort of request by Tarq Bowen for sacrifice and devotion.
Tarq Bowen: "As a live musician who is on the road performing at open-air concerts and in different halls or small club gigs, I can only say: Using wireless systems saves a lot of time and prevents a lot of stress when preparing for a gig. The stage-suitable U500 wireless systems provide a clear sound and met all of the demands of this live session. I was particularly impressed by the absence of latencies in the signal, and, above all, the excellent sound and long battery life. Working with LD Systems, and, in particular, testing the U500 wireless systems has shown me the advantages of wireless systems, if they are made for professionals who value quality and practicality. I would recommend the U500 wireless systems to anyone who would like to go wireless – on or off the road."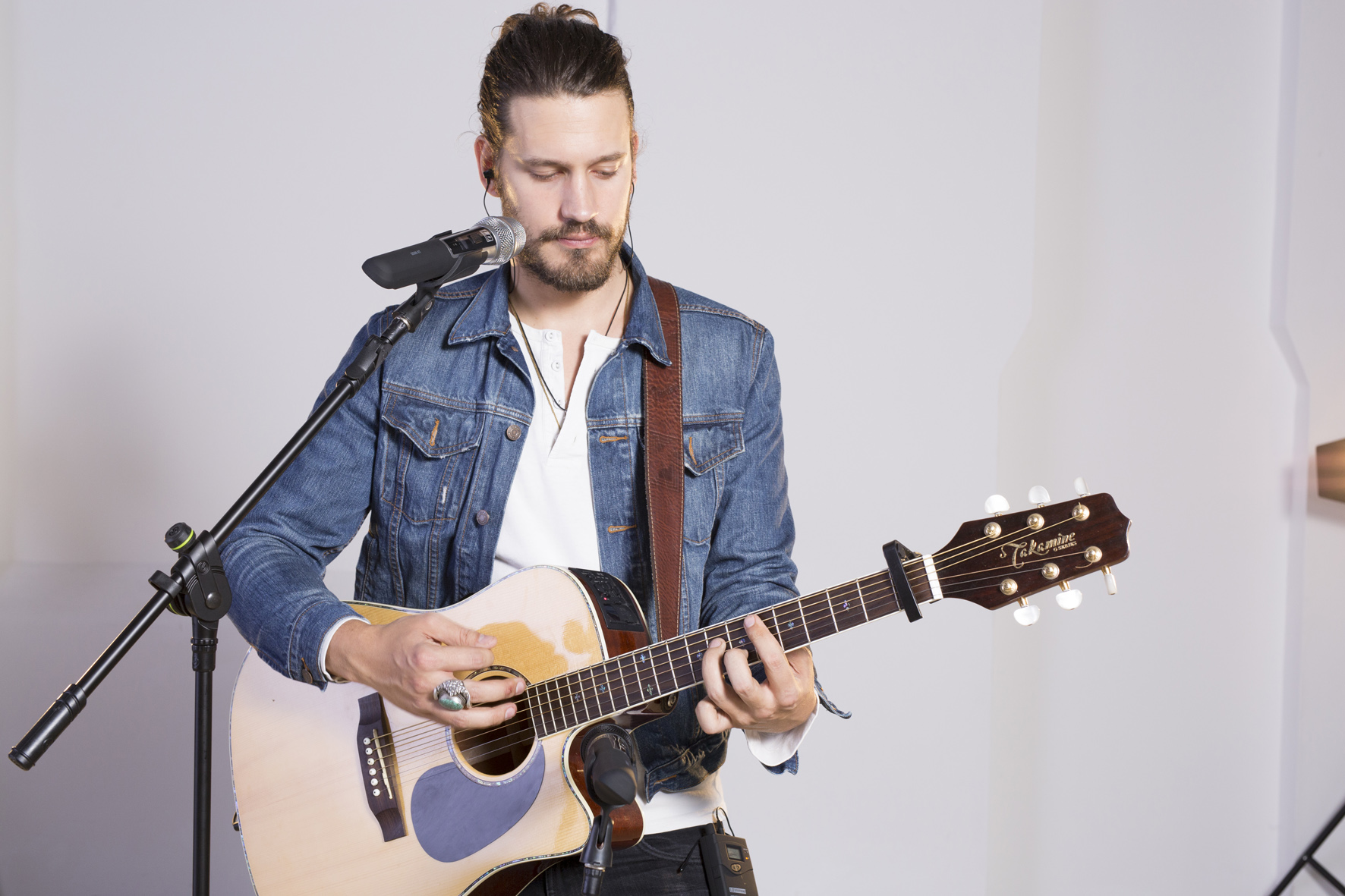 Benjamin Mugler
Benjamin Mugler was the sound engineer for the LD Systems® Wireless U Sessions. The pro technician edited the recordings using Ableton Live music production software. "In addition to the ten U500 wireless systems, we also had a wireless in-ear monitoring system, so, from the outset, there was actually a total of eleven wireless systems. The recording room at Wackerloft has a glass facade and fundamentally presents a real challenge for wireless systems. But there were no problems with the equipment from LD Systems: no interference or other disruptions. The tonal and technical features are as professional and sophisticated as those of comparable products from leading manufacturers. You only need to watch the videos to be convinced by the super sound quality of the U500 systems."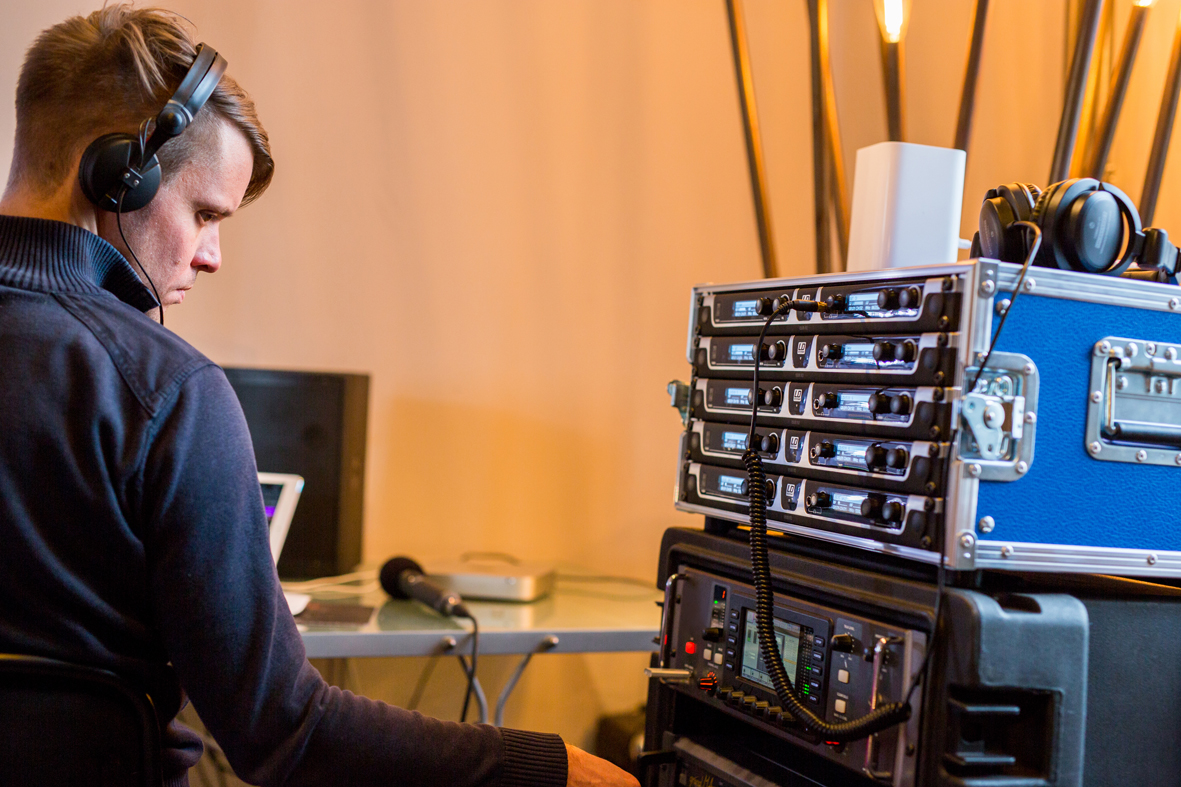 Baptiste Languille, Creative Director, Adam Hall Group
"On the one hand, our objective with the U500 sessions was to provide talented musicians/newcomers with a stage and an opportunity to raise their profiles, because we were impressed with their music. On the other hand, a series of sessions like this also provided the perfect opportunity to showcase the outstanding sound and reliability of our U500 series. The artists and the video team from Tag und Nacht Media worked fantastically well together; the Adam Hall team showed great dedication. Well done everyone! This is an example of excellent team work."
All of the voices and instruments that you can hear in the videos were recorded live using exclusively LD Systems® U500® wireless systems. During the subsequent editing there was virtually no post processing: Just a touch of reverb to add depth and very slight compression to tighten up the sound.
Further information:
www.kiddo-kat.de
www.themunitors.de
www.tarqbowen.com
www.ld-systems.com/u500
www.adamhall.com
www.tagundnachtmedia.de
www.wackerloft.de