LD Systems Dave 8 Roadie – a small PA with bite – Test report by bonedo.de
LD Systems Dave 8 Roadie in the bonedo.de test: This small "Roadie" is a compact PA system from the renowned House of Adam Hall. This company has been in existence since 1980 and distributes a wide range of professional audio equipment. Their range encompasses sound systems, PA systems and complete line arrays, controllers as well as broadcast and wireless products, accessories like plugs, cables and flight cases.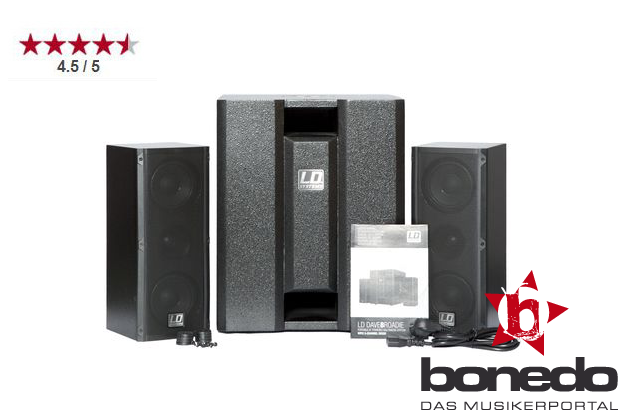 Conclusion from Bonedo
The small PA LD Systems Dave 8 Roadie is an absolute must for musicians who need an easy-to-use sound system. A high quality, robust system meeting the requirements of mobile application. Thanks to the integrated mixer, up to three different signal sources can quickly mixed in and coordinated. The sound and performance earn my full respect, especially considering the price of 449 Euros. In addition, the light and handy system can also be transported very easily and optional equipment such as speaker stands or a practical carry case with built-in wheels are available if necessary, which should be interesting especially for ever wandering musicians and DJs. Overall, a coherent and successful concept, because it makes a musician's life on the road so much easier – a true "Roadie", full stop.
PROS
• low weight
• relatively high amplifier power
• integrated three channel-mixer
CONS
• no phantom power on the microphone
TECHNICAL SPECIFICATIONS
• Product Type: small PA system
• Type: active
• Max SPL (continuous): 117 dB
• Max SPL (peak): 123 dB
• Frequency Response: 45 – 19,000 Hz
• Dispersion Angle (H x V): 60 degrees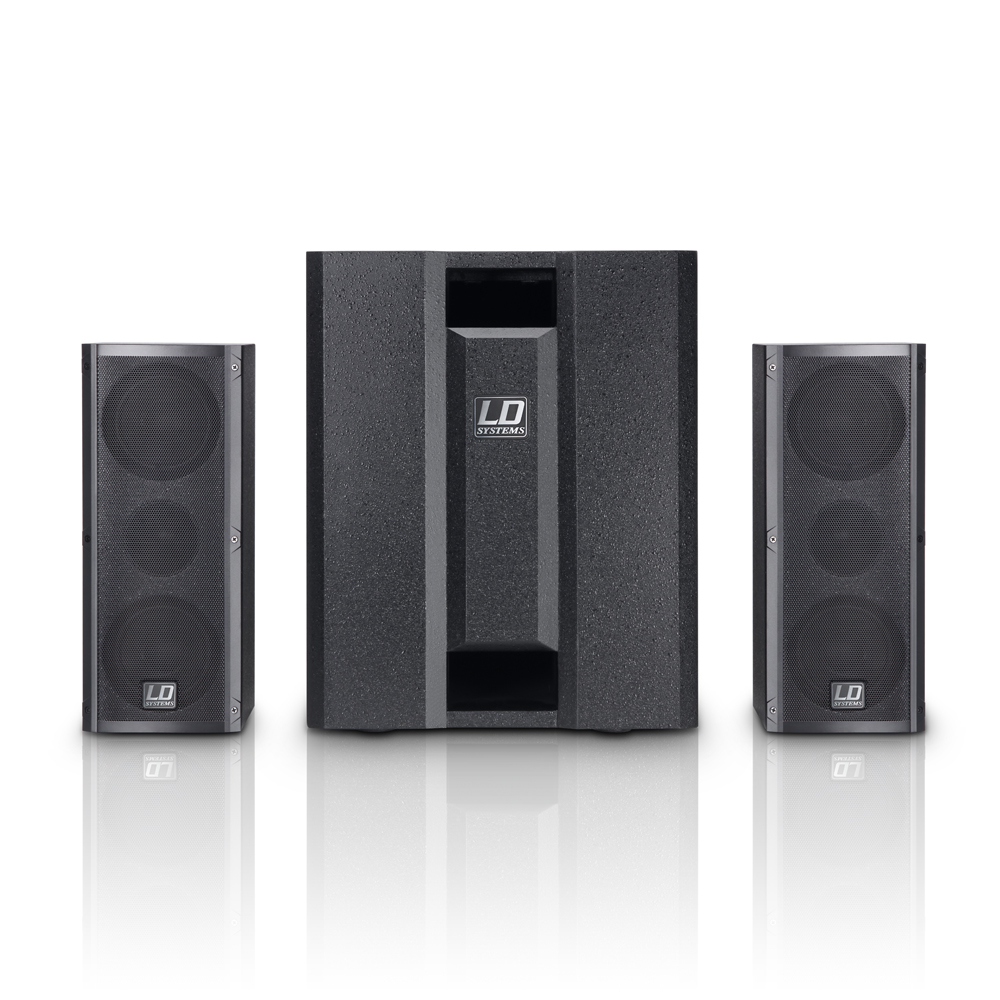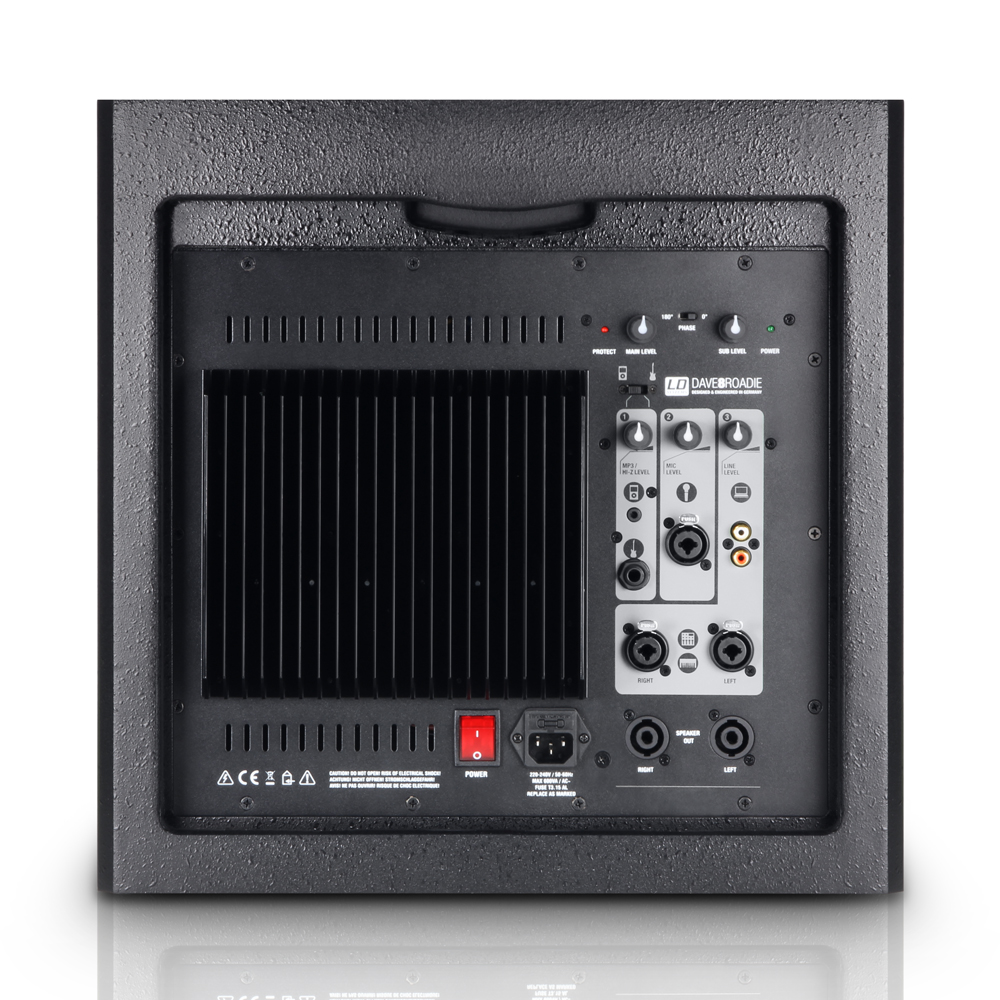 Here is the entire test by Bonedo:
http://www.bonedo.de/artikel/einzelansicht/ld-systems-dave-8-roadie-test/3.html
Source: www.bonedo.de, Germany, January 2014
Author: Marc Schettler
Manufacturer Information:
With the DAVE 8 Roadie, LD Systems are successfully implementing their motto "pro audio in motion". This complete PA system with its powerful 700-watt (peak) power amp delivers astounding performance for mobile applications. The system is equipped with a high-performance 8″ band-pass subwoofer and two satellite speakers (2 x 4″ + 1″) and was designed as a flexible mini PA system, especially for musicians.
Optional Accessories:
LD DAVE 8 SET 1:
Transport bag including castors for the subwoofer, transport bags for satellites
LD DAVE 8 SET 2:
two speaker stands including carry case and speaker cables
Additional product information is available here:
http://www.ld-systems.com/en/complete-pa-systems/dave-8-roadie-portable-8-inch-active-multimedia-system-with-3-channel-mixer/