Press: Cameo ZENIT W600 and LD Systems CURV 500 TS Now Available
Neu-Anspach, Germany – March 5th, 2018 – after the official launch at the NAMM Show in Anaheim, California in 2018, the Adam Hall Group announces the immediate availability of the new ZENIT® W600 LED washlight from Cameo Light and the CURV 500® TS touring array from LD Systems. Visitors to Prolight + Sound (April, 10th to 13th) in Frankfurt am Main (Germany) can see these new Adam Hall own-brand products in action in Hall 3.1 (#E60-F70).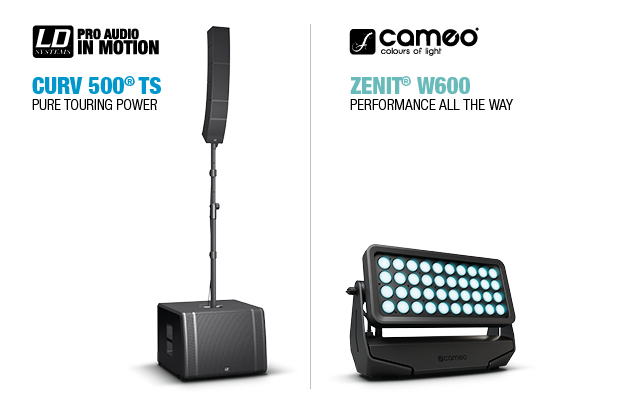 Cameo ZENIT® W600 – Professional IP65 Outdoor LED Washlight
The ZENIT® W600 adds a flexible LED washlight to the Cameo ZENIT® range with the same professional features as Cameo's flagship series. The high-power IP65-rated washlight for outdoor use features high-resolution 16-bit technology and is equipped with 40 x 15W RGBW CREE RGBW LEDs which deliver an impressive brightness of 21,000 lumens for consistent and powerful colour blends. The ZENIT® W600 D is a pure white light variant with a colour temperature of 5,600 K and a significantly increased light output of 41,000 lumens. The ZENIT® W600 D will be launched at Prolight + Sound 2018 and will be available in summer, 2018.
The innovative SnapMag® technology from Cameo Light enables rapid changes of diffusers and filter frames in both models without any additional tools. A variety of different beam angles (25°, 45° and even 100°) and shapes (60° x 10° elliptical) can be easily created. In addition to standard DMX and RDM connections, the LED washlights also feature a built-in 2.4 GHz W-DMX™ module for wireless transmission and reception of DMX commands.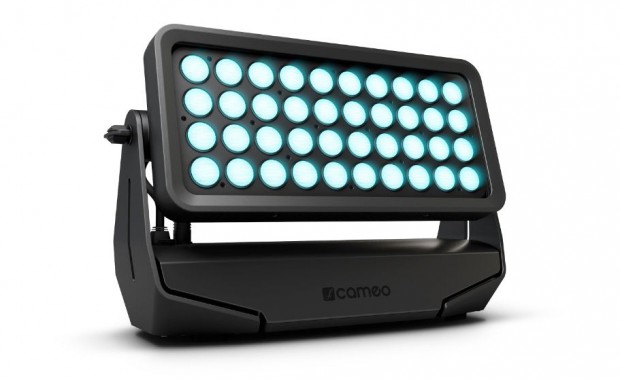 LD Systems CURV 500® TS – Compact Touring Array System with All-Round Capabilities
The CURV 500® touring array system is the latest addition to the CURV 500® series from LD Systems, and extends the innovative array system's range of application to include situations requiring particularly high sound pressure levels and a wide and long-range dispersion. Equipped with four array satellites – two duplex satellites with twin-speaker configuration and two single satellites – the CURV 500® TS has a narrower vertical dispersion in order to project a suitably punchy and dynamic sound, even to the rear of the audience.
In conjunction with the powerful yet lightweight 15″ bass reflex class D subwoofer with DSP control, the CURV 500® TS is a flexible PA solution for extended professional live sound reinforcement at high volumes with great dynamic range and coherent dispersion. The CURV 500® TS set includes a Gravity rod attachment and a 2.2 m speaker cable.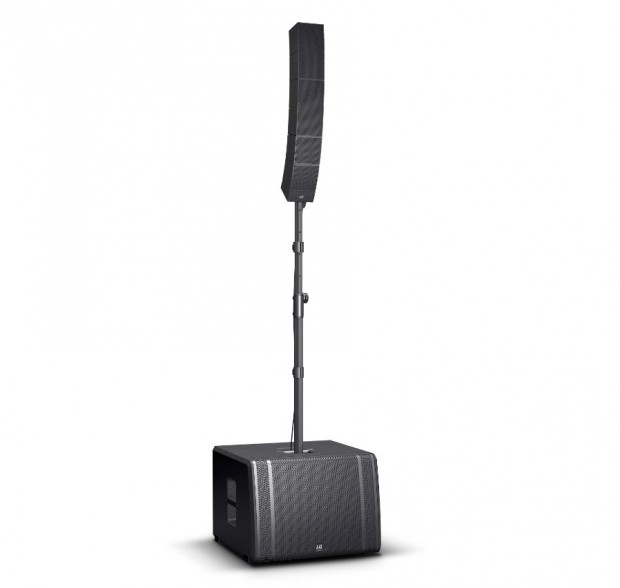 Click here to download the Press Package (Press release in Word format in 6 languages + pictures)!
More information
Cameo ZENIT W600
LD Systems CURV 500 TS
Information about the Adam Hall Group:
adamhall.com
event.tech