Adam Hall Group Launches Six World Premieres at Winter NAMM 2018
Neu-Anspach, Germany – January 24th 2018 – As NAMM nears the unveiling of its enhanced show experience and expanded campus at this years' Winter NAMM 2018, so is the Adam Hall Group gearing up its corresponding expanded booth concept located front-and-center in Hall A, where it will premiere a series of commercial product launches at the show.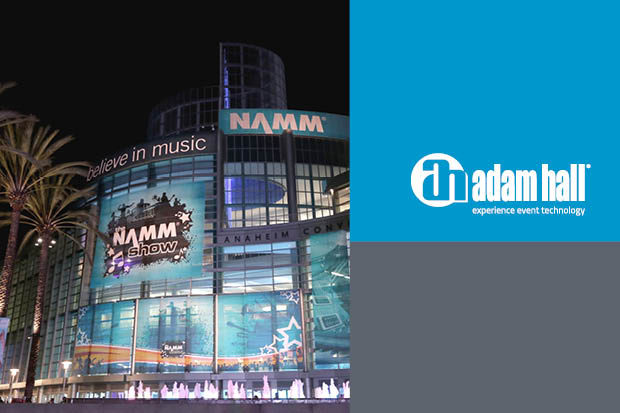 Notorious for showcasing the industry's latest innovations, providing professional education and hosting networking opportunities, the Anaheim, California-based NAMM Show will offer more room for exhibit, educational and community areas uniting the musical instrument, pro audio, live sound, lighting and entertainment technology communities. In line with this expansion, the Adam Hall Group will be exhibiting at NAMM its growing event technology portfolio and launching new innovations in the areas of pro audio, lighting, stage equipment and stands as well as introducing a groundbreaking new status quo in the field of pro audio design.
LD Systems MAUI® P900 – Groundbreaking New Status Quo in Pro Audio with Porsche Design Studio
In a "concept launch" at Prolight + Sound 2017 in Frankfurt, Germany, the Adam Hall Group presented the LD Systems MAUI P900 – a unique column PA design concept developed in collaboration with the renowned Porsche Design Studio. The resulting industry feedback revealed that the new pro audio concept completely re-defines the boundaries between engineering, art and design. The MAUI P900 will now be officially launched to the marketplace in a "commercial launch" at the Winter NAMM Show. With several international design and product awards to its name (including the German Design Award), this PA system combines state-of-the-art technology in an iconic design with exclusive materials making it truly groundbreaking in the pro audio scene.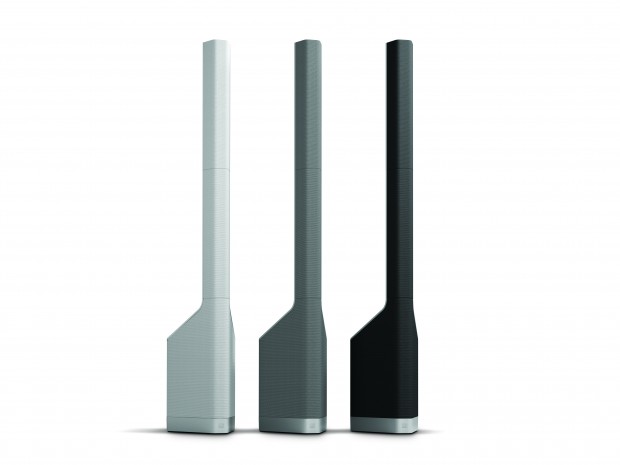 LD Systems MAUI 5® GO – Ultra-Portable Battery-Powered Column PA System with Style
The MAUI 5 GO is the battery-powered version of the MAUI 5, the award-winning ultra-portable column PA by LD Systems. The all-in-one system combines outstanding audio quality with an exceptionally compact design and offers virtually unlimited battery life due to quick-swapping technology, giving musicians, DJs and event service providers an impressively flexible and extendable audio and monitoring solution complete with Bluetooth® for mobile applications.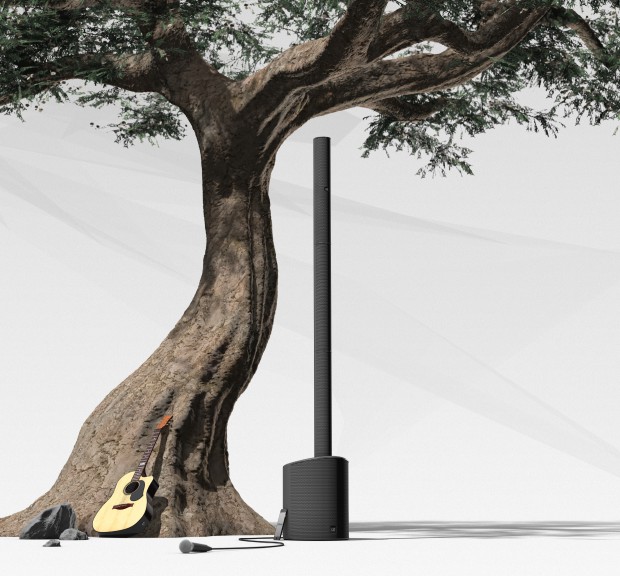 Cameo ZENIT® W 600 – Professional IP65 Outdoor High-Power Washlight
The Adam Hall Group brand Cameo Lights presents the ZENIT W 600, a high-power wash light with an ETL Listed Mark and an IP65 rating for outdoor use. Fitted with 40x 15 W RGBW CREE LEDs, the ZENIT W 600 generates an impressive brightness of 21,000 lumen for a high-performance, homogeneous color mix. With high-resolution 16-bit technology, it is able to produce color changes and dimming in professional quality. In addition to conventional DMX and RDM connections, the LED wash light also features an integrated 2.4 GHz W-DMX™ receiver for wireless transmission of DMX commands.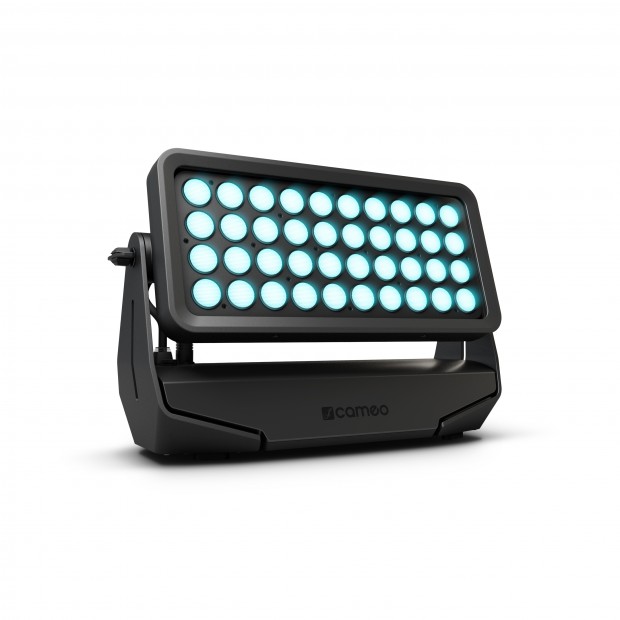 Gravity LTS 01 B Portable Laptop Stand – Adjustable Laptop and Controller Stand
The Gravity LTS 01 B is an ingeniously designed laptop and controller stand for DJs, music producers and other users who prefer both stable and flexible support for their equipment. Designed and developed in Germany, the LTS 01 B is a lightweight aluminum structure that can be folded down to minimum size for transportation purposes. The LTS 01 B is compatible with 12"–17" laptops as well as numerous music production controllers, including the Novation Launchpad, the Native Instruments Machine and the Ableton Push.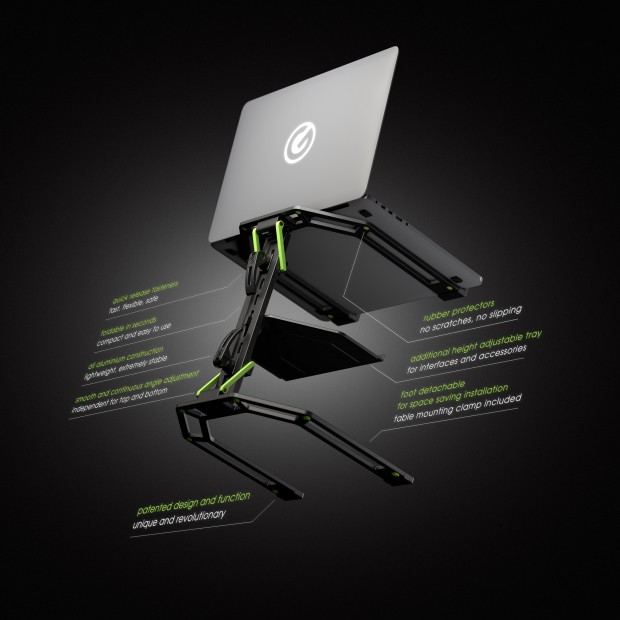 LD Systems CURV 500® TS – All-Rounder Compact Touring Array System
The CURV 500 touring array system is the latest addition to the CURV 500® series by LD Systems, expanding the range of use of the innovative array system with the addition of applications that require a particularly high level of sound pressure and a broad, far-reaching sound dispersion. Featuring four array satellites – including a new duplex satellite with dual speakers – the CURV 500 TS has a narrower vertical dispersion to ensure the sound has sufficient pressure and dynamics to be carried to rear spectator areas, too. In combination with the powerful 15″ bass reflex class-D subwoofer with DSP control, the CURV 500 TS provides a flexible PA solution for an extended range of professional live audio applications.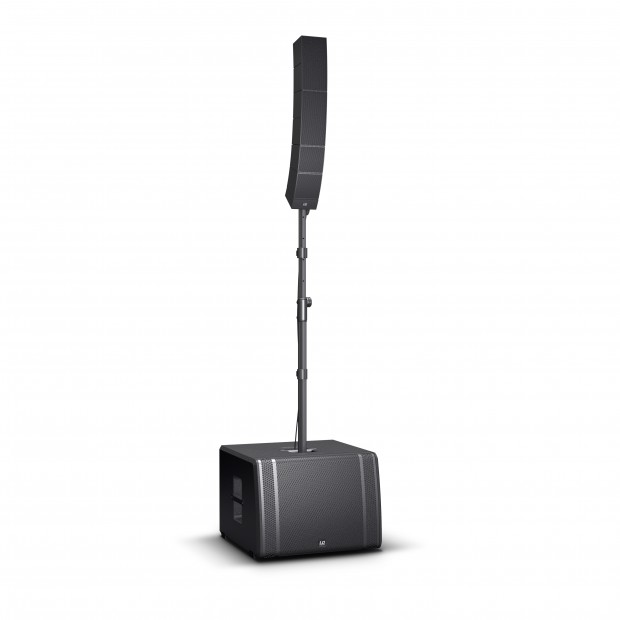 Palmer Acoustic Pocket Amp – Portable Preamp for Acoustic Instruments
Palmer presents the Acoustic Pocket Amp, a versatile combination of effect pedal and preamp for use with acoustic instruments. Featuring three instrument modes (acoustic guitar, acoustic bass, magnetic pickups) and a choice of three basic sounds (flat, modern, vintage), the Acoustic Pocket Amp is ideal for all situations – whether practicing, playing live or recording, both at home and in the studio. Fitted with a 3-band EQ and separate notch filter, the amplified acoustic sounds can be precisely adapted to individual preferences. The integrated fader also enables continuously variable mixing of the direct and preamp signal.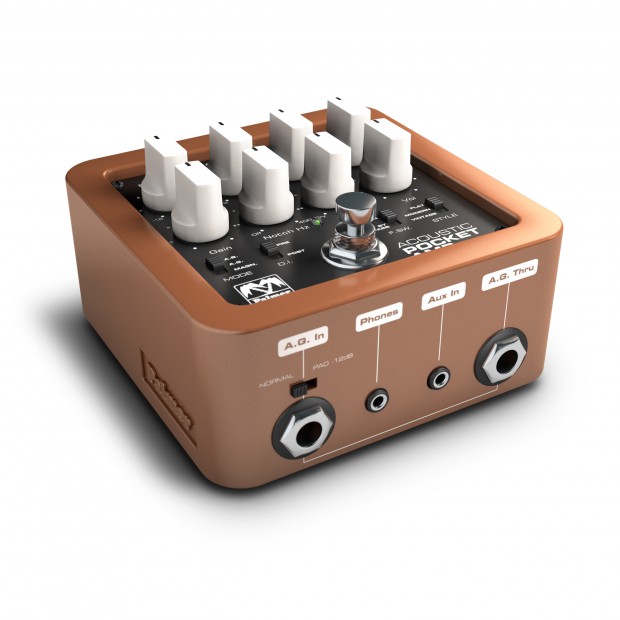 The Adam Hall Group exhibition stand at the Winter NAMM Show 2018 is located directly in the central aisle of Hall A (#11614) and is just a short walk from the new ACC North Hall and the thematically revised Arena with its focus on pro audio, lighting and education.
Click here to download the Press Package (Press release in Word format in 6 languages + pictures)!
Further information can be found online at:
www.cameolight.com
www.ld-systems.com
www.gravitystands.com
www.palmer-germany.com
www.adamhall.com
www.event.tech
#NAMM2018  #EventTech  #ProAudio  #ProLighting  #StageManagement