Press: The first professional 19″ LED multicolour rack light with motion sensor
The Adam Hall Group presents the world's first 19" LED rack light with built-in motion sensor from the brand Adam Hall Stage Equipment.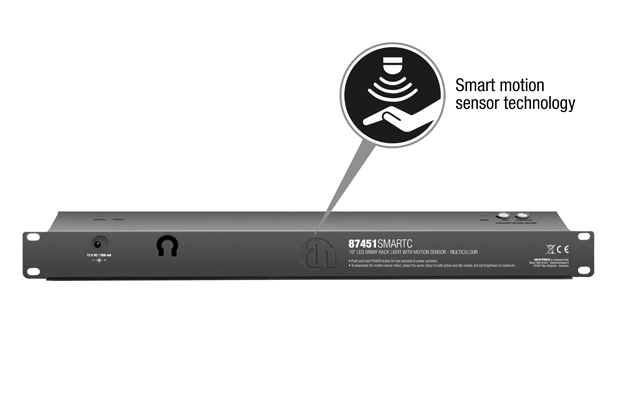 The professional SMART C LED multicolour rack light in 19" format (1U) features patented smart motion sensor technology and is equipped with 18 RGBW LEDs, which provide uniform illumination for the underlying rack modules over the entire rack width. The integrated motion sensors provide users with intelligent and energy-saving rack lighting that is adaptable to their requirements.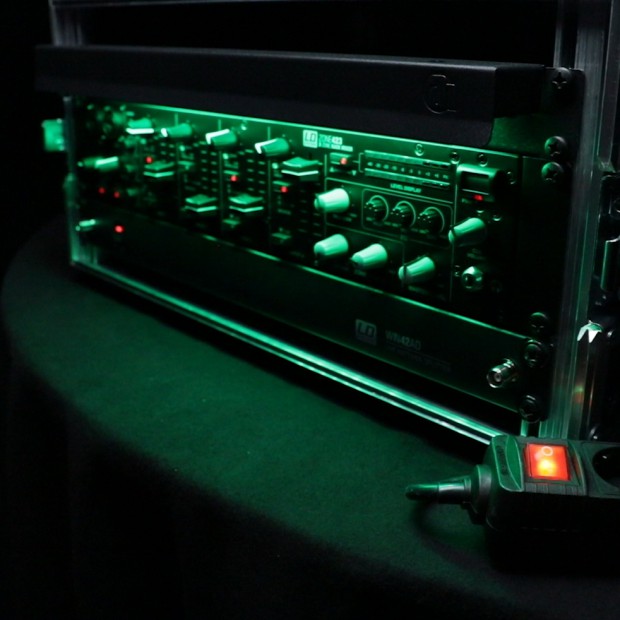 The 19" multicolour LED rack light features a timer control for the duration of illumination as well as an adjustable dimmer level for when idle. The RGBW LEDs facilitate flexible colour adjustments to suit individual requirements or the surroundings. The colours red, green, blue, cool white and warm white are available. The integrated memory function stores favourite settings for immediate retrieval as required.
"Whether for amplifiers, stage boxes, playback, DSP or effects processors – nearly every modern production works with a wide range of racks. In addition to increased power consumption, permanent rack lighting can create unwanted light sources and unnecessarily disturb the smooth running of a production – especially in critical environments such as theatres, TV studios or in the corporate sector," says Robin Henlich, Product Manager, Pro Audio, Stands, Accessories at the Adam Hall Group. "With its smart motion technology, adjustable colours and flexible dimmer setting, the SMART C LED multicolour rack light tackles this issue and offers a logical solution for an everyday problem."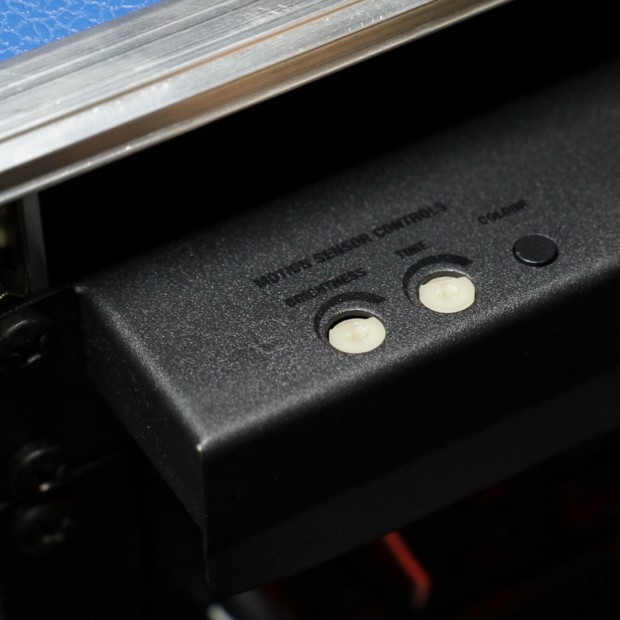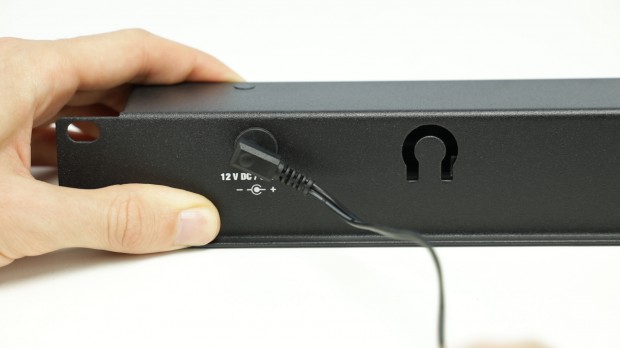 The 19″ SMART C LED multicolour rack light features a black metal housing and is supplied with an AC power adapter (12V DC) with strain relief.
Click here to download the Press Package (Press release in Word format in 6 languages + pictures)!
Further information:


B2B Shop:
SMART C www.adamhall.com/shop/detail/index/sArticle/17553
SMART    www.adamhall.com/shop/detail/index/sArticle/15696