'Open Day' Event – Great Success for Poland Showroom
On September 13th, the Adam Hall showroom in Kluczbork, Poland organised its second'Open Day' event since 2012. A total of 27 companies from the sectors of trade, sales, manufacturers, and service providers accepted the invitation and took the opportunity to find out about the Adam Hall Group's latest product development and "talk shop" in relaxed surroundings with the company's sales and product specialists.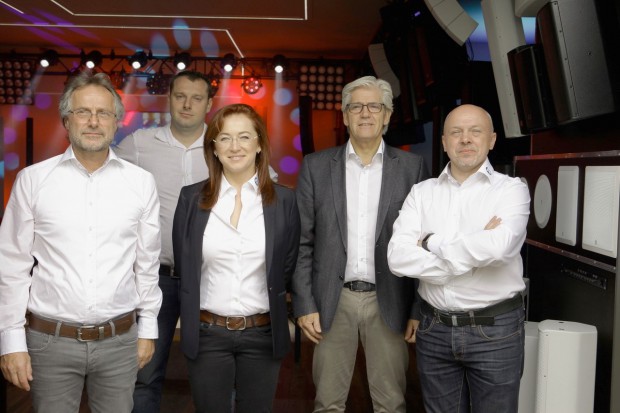 In a series of talks and workshops, the team presented the Adam Hall Group company philosophy as well as the brands and product portfolio to the Open Day visitors. After the welcome and introduction from Dagmara Majewska, Sales Manager, Poland, Johan Gunsing, International Sales Manager, UK, Benelux, Poland and Scandinavia, gave an overview of the evolution of the Adam Hall Group – from its founding in 1975 in Great Britain by Mr. Adam Hall, up to its current international presence as one of the leading global providers of comprehensive solutions for the entire event technology industry. The day concluded with a preview of the upcoming highlights for the Adam Hall Group, including the new Logistics Park with a 14,000 square-metre warehouse as well as the equally newExperience Center, which, by mid-2018 will feature a fully equipped product showroom, a large auditorium for live performances, premises for the Adam Hall Academy and integratedR&D laboratories for the product designers and product development engineers.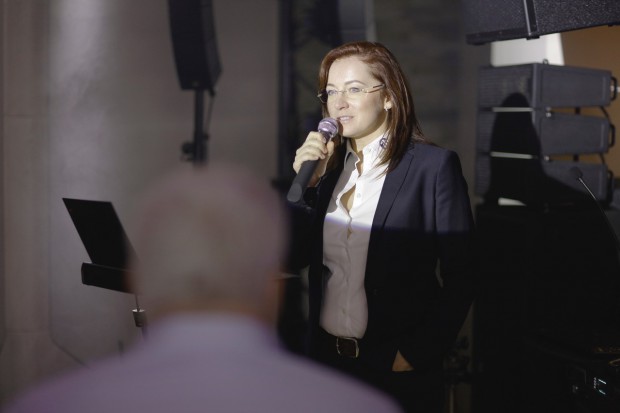 "Now overseeing the commercial development and sales aspects of the Polish market, this was my first time at the 'Open Day' event," said Johan Gunsing. "It was great to see all of ourPolish dealers and distributors under one roof and to thank them for the fantastic relationships and partnerships. We used the opportunity to create a buzz of anticipation for our future event technology solutions and to give an understanding of our joint vision."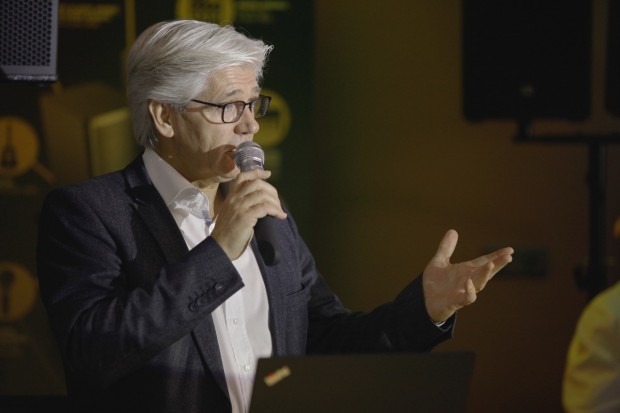 Afterwards, Boleslaw Bernacki, Sales Representative, Poland, and Uli Golka, ProductSpecialist for Installed Sound & Integrated Systems, delved deeper into the world of theAdam Hall Group's products with the attendees, and gave a detailed overview of the event technology solutions from the AHG own-brands LD Systems, Cameo and Gravity – including a hands-on workshop about the CURV 500 iAMP®, a 4-channel power amplifier in 19″format, specially developed for CURV 500 system installations, as well as the U505 CS 4wireless conference system from the U500® series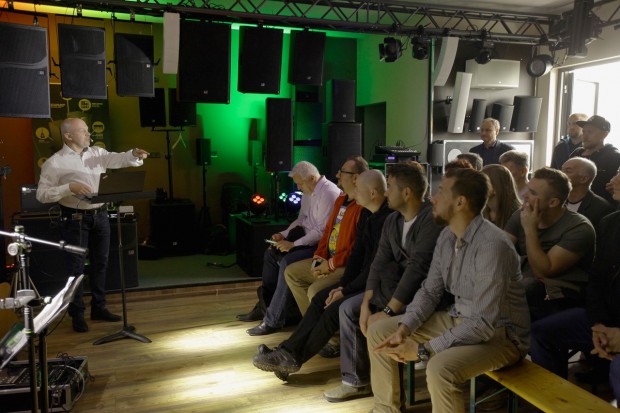 The final highlight was a special demonstration of the active column PA systems from the LDSystems MAUI® series, including the concept of the MAUI® P900, created in collaboration with the renowned Porsche Design Studio. All MAUI® column-PA systems were demonstrated in a practical situation with a live band and complemented by an impressive light show from the Cameo MOVO®BEAM100 beam moving heads.
Your contact for Adam Hall Poland:
Dagmara Majewska
Mobile: +48 782 510 410
Tomasz Majewski
Mobile: +48 668 519 979
http://www.adamhall.com/en/Poland/Team.html
Adam Hall GmbH
Byczyńska 31
46-203 KluczborkPolen
+48 782 510 410
https://g.co/kgs/a9ddbR
Opening hours: Mo.- Fr.: 8.00 am – 5.00 pm
If you would like to see a demonstration of Adam Hall products at our showroom in Poland, we will be happy to schedule an individual appointment with you.
More information:
www.adamhall.com