CPA Online students at the Adam Hall Group Showroom in Barcelona
On June 7th 2017, the Adam Hall Group welcomed 25 CPA Online students of Audio Visual Studies from Zaragoza, Spain to its Barcelona showroom. As part of its programme of academic study and training in the field of audio-visual training, CPA Online also offers its students an internationally recognised audio engineer qualification.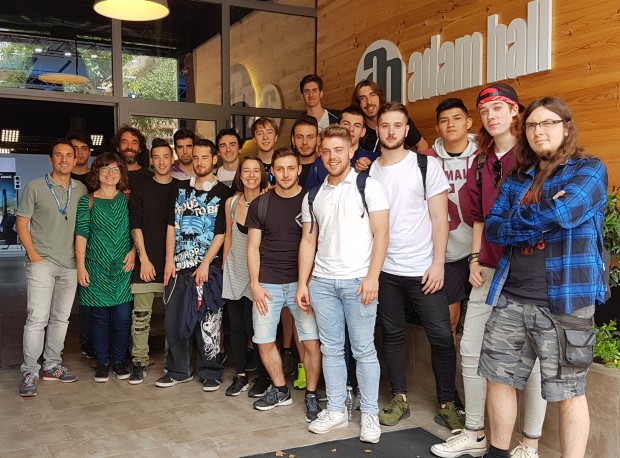 Comprehensive Guidance
At the Barcelona showroom, the 25 participants had the opportunity to familiarise themselves with the wide product diversity of the Adam Hall Group's own brands under practical conditions – from pro audio PA solutions from LD Systems to audio tools from Palmer, spotlights from Cameo Lights and award-winning premium stand systems from Gravity.
Under the guidance of Gabriel Medrano, International Area Manager, Adam Hall Southern Europe, the online students could also experience the impressive installed systems in the new Install Room. The Adam Hall Group showroom team were on hand the whole day to answer the budding audio professionals' many theoretical and practice-related questions about the products.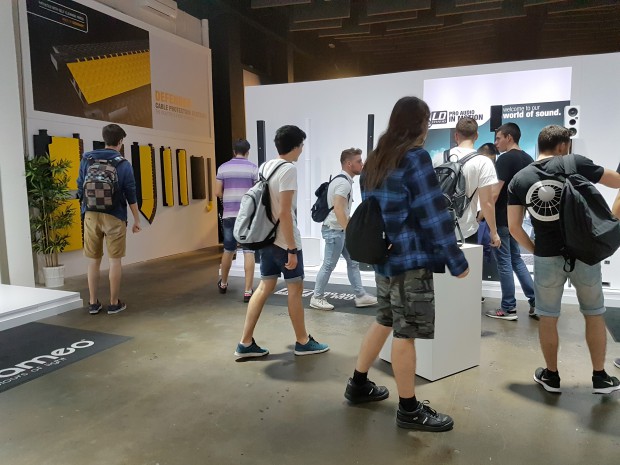 Up-to-date training
"We wanted to ensure that our students could familiarise themselves with the various brands and products, so as to have access to the latest technological advances in the fields of audio and lighting," explained Raúl Martinez, Professor at CPA Online. "The showroom in Barcelona offers unique opportunities in this respect. Where else can you directly compare a variety of array and line speaker systems – along with a spectacular light show?"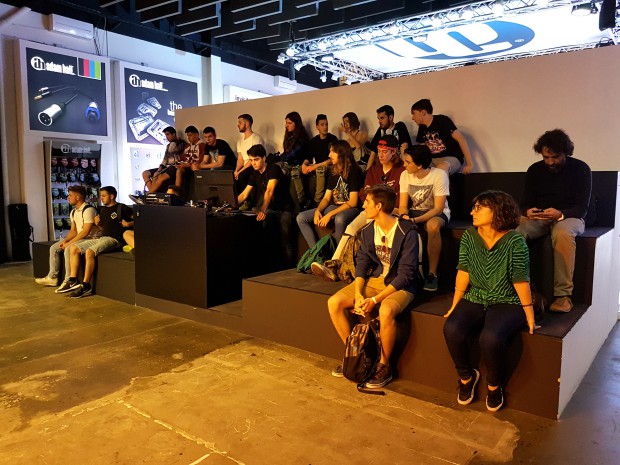 CPA is one of the pioneers in the field of online training and offers a large number of officially-recognised qualifications. "Our teachers and tutors all come from the professional audio sector and have a wide network within the industry. Our contact with the Adam Hall Group also came about in this way, via our audio tutor Jorge Sastrón," added Raul Martinez.
Encouraging the next generation
Gabriel Medrano from the Barcelona showroom was also excited by the visit from the CPA students: "In addition to our professional customers and distribution partners, supporting the next generation of audio engineers and AV technicians is very important to us. We are delighted to have been able to make a small contribution and are confident that we will welcome some of them to the showroom again in the future.
Mehr Informationen:
www.adamhall.com
www.formacionaudiovisual.com