Great Success at InfoComm for Adam Hall Group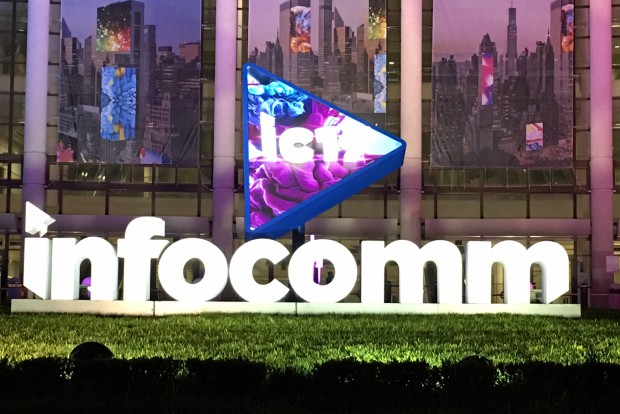 InfoComm in Orlando came to a close this year with a new record. From June 14th to 16th, North America's largest audio-visual trade fair welcomed more than 40,000 visitors to the U.S. state of Florida. This is an increase of 14 percent over the previous year in Las Vegas. The Adam Hall Group was also delighted with the turnout at InfoComm. The trade fair stand of the German company – which focuses on event technology solutions for the four professional customer segments of rental, installation, music trade and industry – was a popular meeting place for numerous customers.
"Due to the particular focus of InfoComm, there was much high-level discussion", reported Robin Henlich, Product Manager for Pro Audio, Stands and Accessories at the Adam Hall Group. So the product portfolio from the premium brand Gravity, with its new lighting and round base stands proved to be of great interest to the B2B target group at Info Comm.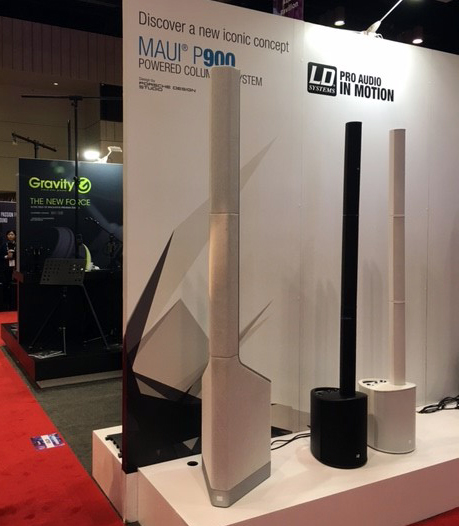 Since a good third of this trade fair focuses on the pro audio sector, the Adam Hall Group was also able to create a good impression for this segment. A technical highlight on the trade fair stand was the brand LD Systems, with products from its patented portable array series CURV 500, providing a wide variety of application options. The design concept of the MAUI P900, created in collaboration with the Porsche Design Studio, and the improved application options of the new MAUI 11 G2 and MAUI 28 G2 column systems with their new two-part columns and optional wall brackets once again received an enthusiastic response.


With the new ZENIT B60 battery-powered IP65 PAR spotlights from Cameo, the brand for professional lighting technology, the Adam Hall Group presented a professional W-DMX™ lighting product that is perfectly suited to demanding indoor and outdoor lighting tasks thanks to its high technical specification and selection of accessories.
There was exceptional interest in the worldwide-patented Defender cable protectors, which have been the industry and events standard since 1995.
The US distributors Steven Savvides and William Brieva presented different lighting products, individually tailored to the respective trade fair visitors, to provide insight into the varied and professional world of Cameo event technology solutions.
Further information:
www.adamhall.com/eventtech
event.tech
www.ld-systems.com
www.gravitystands.com
www.cameolight.com
www.defender-protects.com