AUDAC welcomes NOBA, a highly aesthetic aluminum bass cabinet
Stunning news from the pro audio solutions manufacturer, AUDAC. At the upcoming Prolight+sound show in Frankfurt the company will present their brand new state-of-the-art bass cabinet named NOBA.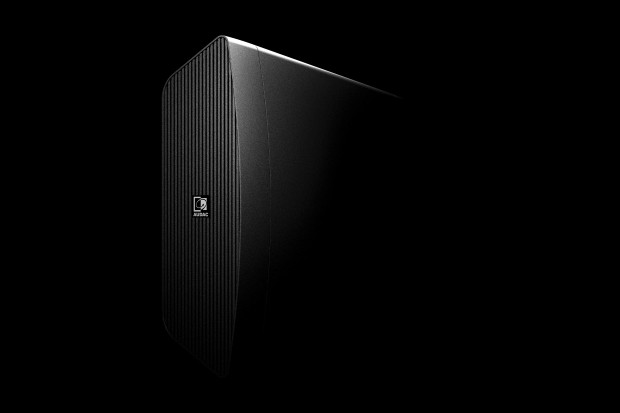 NOBA is characterized by an innovative & unique design. With its curved shape, made of 4 mm thick aircraft graded aluminum and its extremely powerful 8" woofer of 300watts, the NOBA is able to deliver an unheard low frequency response for its small woofer size.
Stijn Vandebosch product manager at AUDAC explains "When the idea for developing the NOBA arose over three years ago, we didn't want to develop just another active bass cabinet to be hidden in the room's darkest corner". The perfect acoustic experience is guaranteed when the entire audio frequency spectrum is equally distributed. The slick look of the NOBA allows it to be placed against a wall, on the ceiling or even underneath furniture, yet due to the unique composition of its parts, it will ensure a much better spreading of sound waves than other similar cabinets. NOBA's integrated class-D amplifier provides an impressive clarity of 150W for both of the top speaker outputs to ensure impeccable sound division.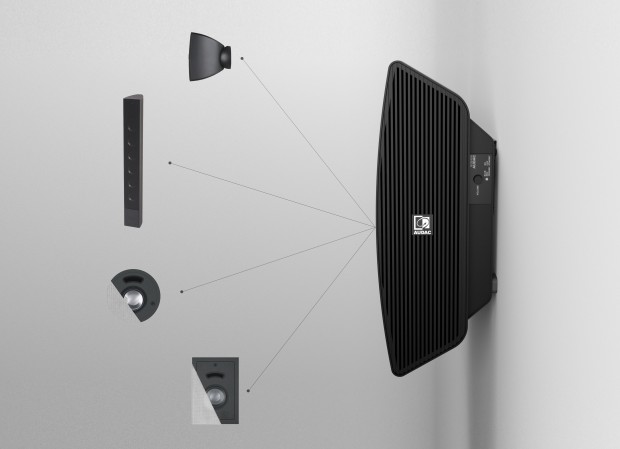 The strength of NOBA also demonstrates in its compatibility with the already wide range of high-end speaker products the manufacturer offers. The brand new bass cabinet uses AUDAC's WaveDynamicsTM technology, which allows the user to easily set up the optimal acoustic configuration. The user can simply load its preferred audio settings through NOBA's integrated USB input. Subsequently the software assures perfect synergy between all speakers in the audio system.
It's through the combination of  NOBA, with for example the ATEO2 speakers that the user encounters an unprecedented sound experience, leaving its audience astonished by its highly aesthetic design, superior sound quality and compact size.
To top it all off, the NOBA8 comes energy star rated, following an earlier started trend by the Belgian manufacturer of reducing its devices' environmental impact.
The distribution of the brand AUDAC for Germany and Austria is at the Adam Hall Group, a leading German manufacturing and distribution company providing event technology solutions around the globe.
More information: info@audac.eu