Presse: Adam Hall Group Expands Event Tech Solutions Portfolio with Riggatec Brand
Neu-Anspach, Germany – February 10, 2017 – As of February 15th, the Adam Hall Group will be adding a new name to its family of brands within its event technology solutions portfolio – Riggatec. The range expansion with Riggatec will allow the Adam Hall Group to offer non-exclusively worldwide a comprehensive portfolio of high-quality rigging products at a competitive price point for the stage and event sector.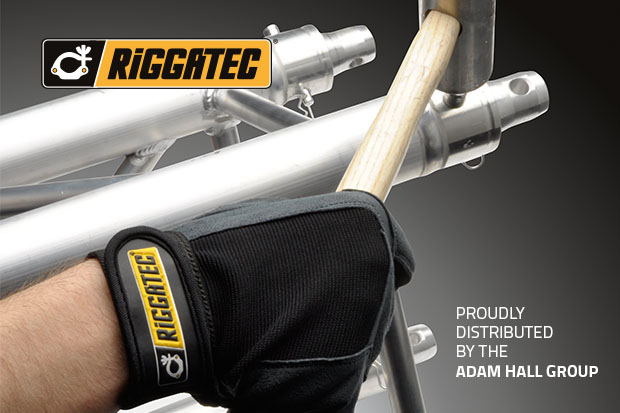 Riggatec's range includes products and solutions for professional riggers and boasts a very impressive price-performance ratio. From clamps and double clamps in many different sizes and designs, to safety cables and an extremely diverse range of suspension products such as shackles, ring nuts and chain links, Riggatec provides everything for the perfect installation and securing of all kinds of event technology.
"We are excited to work together with our new partner. Adding the Riggatec brand to our portfolio allows us to offer our customers an even broader range of event technology solutions while delivering on our standard for excellent customer support, stemming from our many years of experience and our professional range of event technology products," said Sascha vom Scheid, Global Product & Sourcing Manager for Lighting, Flightcase Hardware & Accessories, who is responsible for the Riggatec line at the Adam Hall Group.
#eventtech #stagemanagement #ExperienceEventTech
Click here to download the Press Package (Press release in Word format in 6 languages + pictures)!
Further information:
www.adamhall.com
blog.adamhall.com
www.riggatec.de