Live at the "SPH Bandcontest" final in Montabaur, Germany!
On 14 January 2017, the final of Germany's biggest band contest took place in Montabaur. This year, the Adam Hall Group was once again proud to support the SPH band contest with products from LD Systems®, Gravity® and Palmer®, and also to be part of the jury.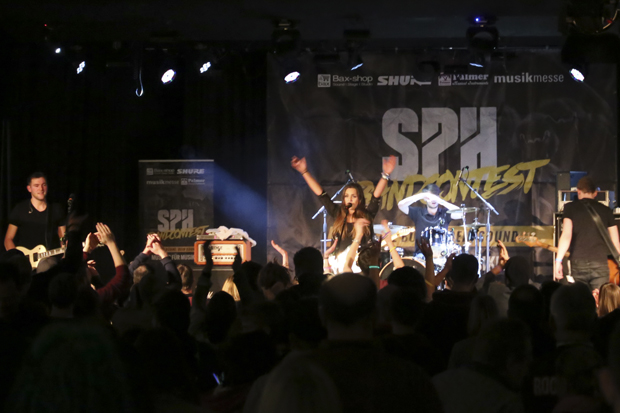 "By musicians for musicians" is the motto of the SPH band contest – and it says a lot. This is a targeted and sustained search for new talent at grass roots level. Over 200 young musicians take part in the largest band competition in the German-speaking region (Germany, Austria, and Switzerland) which sets itself the goal of bringing bands and artists into the limelight under fair competition conditions.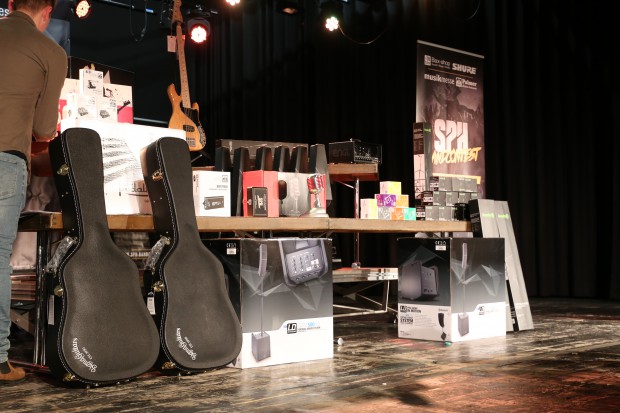 Every year, coveted prizes worth up to 100,000 euros can be won, within the context of performances, studio recordings, coaching, video productions, music equipment and many other categories. Even bands that do not make it to the final do not go away empty-handed. Right from the first show, flexible revenue shares are in place, with more prizes to win with each round. The many partners who sponsor the competition make these prizes possible. From the LD Systems® CURV 500® portable PA system and Gravity® stands to Palmer® guitar effects; the Adam Hall Group has donated a whole host of prizes.
The twelve bands that made it through the numerous preliminary rounds throughout Germany and the subsequent city, regional and pre-finals provided a colourfully mixed evening's entertainment, as there are ultimately no restrictions on music genre at the SPH band contest. This made it all the more exciting to watch and judge the different bands. Of course, the judges' own musical tastes should bear no influence. The jury may award between 1 (minimum) and 10 (maximum) points across the categories "composition & arrangement", "ability & interplay" and "performance & stagecraft". The jury's score for each show amounts to only 50%. The remaining 50% is decided by the audience's mandatory first and second votes. To ensure that everything is fair, voting cards may be submitted only after all the bands have played.
Of the twelve participating bands, the first three placings were won by:
1. The Fat Cat – www.thefatcatband.de
2. Quiet Cowtone – www.quiet-cowtone.de
3. Blue House – www.bluehouse-music.de
The Adam Hall Group considers the SPH band contest to be a fantastic organisation and is proud to contribute to the promotion of young talent. The Adam Hall Group would be more than happy to support this competition again in the coming year.
Further information on the SPH band contest:
www.sph-bandcontest.de
Further information on LD Systems®, Gravity® and Palmer®:
www.ld-systems.com
www.gravitystands.com
www.palmer-germany.com