Convenient on-screen browsing
With their user-friendly operation and numerous digital benefits, the three new online catalogues "Adam Hall Cables & Stands", "Adam Hall Stage Equipment" and "Cameo" can be browsed like printed catalogues. The extensive communication media showcase the entire portfolio of their respective areas as well as the latest developments and current highlights in part on over 220 pages of text and images.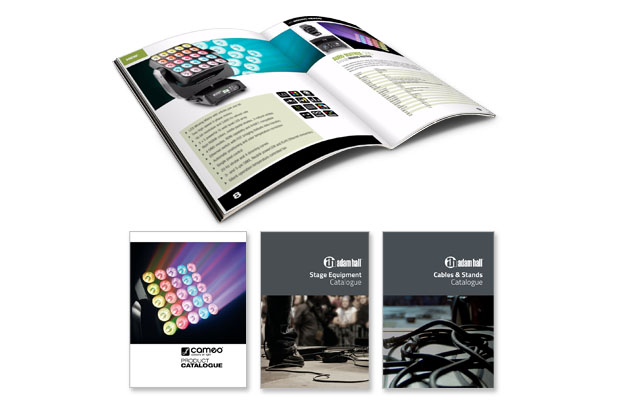 The catalogues are available in English via these links:
Adam Hall Cables & Stands Catalogue
Adam Hall Stage Equipment Catalogue
Convenient catalogue browsing
"Online browsing" is more convenient than a conventional catalogue. An effective search function facilitates rapid identification of the relevant areas, and the page size can be increased or decreased by using the multi-stage zoom function. Each section can also be opened quickly by using the sitemap or selecting the relevant heading. The Bookmark manager allows you to bookmark pages – you can even make notes there. The "Print" function in the "More Actions" selection menu can be used to produce high-quality prints.
The catalogues can be downloaded onto Smartphones, Tablets (Android, Apple) at quick download speeds, viewed online on a PC, or conveniently downloaded as PDF files.
B2B Shop
All products from the various Adam Hall Group brands can be found in the B2B Shop at www.adamhall.com/shop with real-time inventory visibility, personal prices as well as detailed product information.