The Adam Hall Group offers event technology solutions for business customers worldwide. So it is only natural that an Eastern European branch should also present the German manufacturer and distribution company's wide range of products. Located in the Polish city of Kluczbork, it is conveniently placed between Wroclaw and Krakow, and is home to a spacious showroom.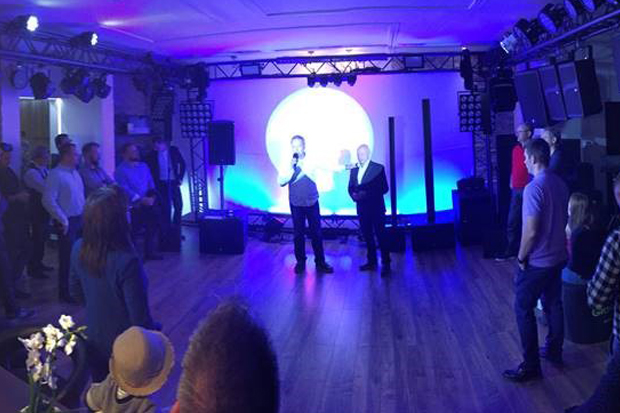 On 22 September, the Polish team manager, Dagmara Majewska, extended an open invitation to an "Open Day Event". Amongst other things, the objectives were to introduce business partners to new products and to discuss the latest trade and industry developments. Rental companies, AV and system integrators, dealers and flightcase manufacturers were invited. The Polish team was pleased to receive acceptances to its invitation from 27 companies.
New products and lively exchange
Among the event highlights were the new LD Systems U500 wireless system and the LD Systems CURV 500 Power Set, featuring a powerful 920 watt RMS. Much attention was also paid to the new generation of the Stinger-series, which, under the name Stinger G3, will soon be the successor to this extremely successful range of loudspeakers. Cameo, the Adam Hall Group lighting equipment brand, displayed all of its new products and once again impressed with premium performance across a diverse range of application areas. All eyes were on the Cameo Auro Matrix 500 in particular. Its 25 high-performance 15 watt quad-LEDs and endless pan and tilt movements made it one of the stars of the light show.
"Our customers love the Open Days – the atmosphere and the participants," enthuses Majewska, Sales Manager for Poland. Above all, the guests really appreciated the opportunity to experience new products up close, and to try them out for themselves in the showroom. In addition, they also have the opportunity to engage in stimulating conversations concerning general business developments and exchange news on new market trends. The Polish team was supported from Germany by Markus Jahnel, COO of the Adam Hall Group, and Technical Sales Advisor Uli Golka.
More information:
http://www.adamhall.com/de/Home.html
http://blog.adamhall.com/en/