"Wörsdorfer Scheuer" organises festival with sound system from LD Systems
Once a year, the renowned music bar "Wörsdorfer Scheuer" extends an open invitation to the "Ziegelei Open-Air" held in the beautiful grounds of the old brickworks between Neu-Anspach and Wehrheim (Hochtaunuskreis/Hesse). 2016 is the laid back, two-day festival's third year of providing a wide variety of excellent music: Singer-songwriters, blues-rock, hard-, ethno-, electronic- and ethno-rock as well as country music and reggae, brought 1500 guests flocking to the stage during the festival.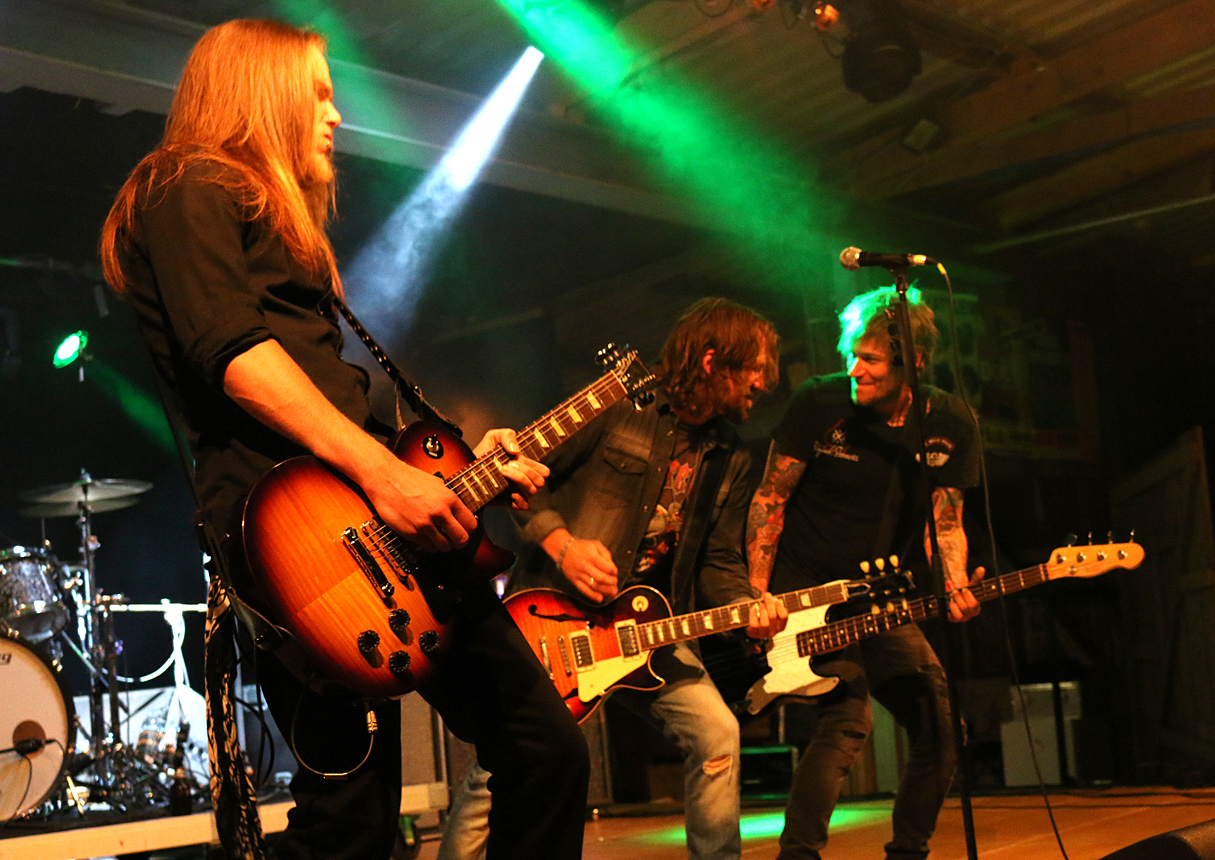 Organiser Achim "Achmed" Schmidt had a special crowd-puller on the bill with Hessian vintage-rockers the Rodgau Monotones. "Yeah, when it goes down, it goes down," are the Rodgau logic and lyrics. And it did, as they blasted it at full power across the festival grounds at the old brickworks on a late Saturday evening. The conditions were excellent, the weather was perfect, and anyone not wanting to miss a beat arrived early in the afternoon.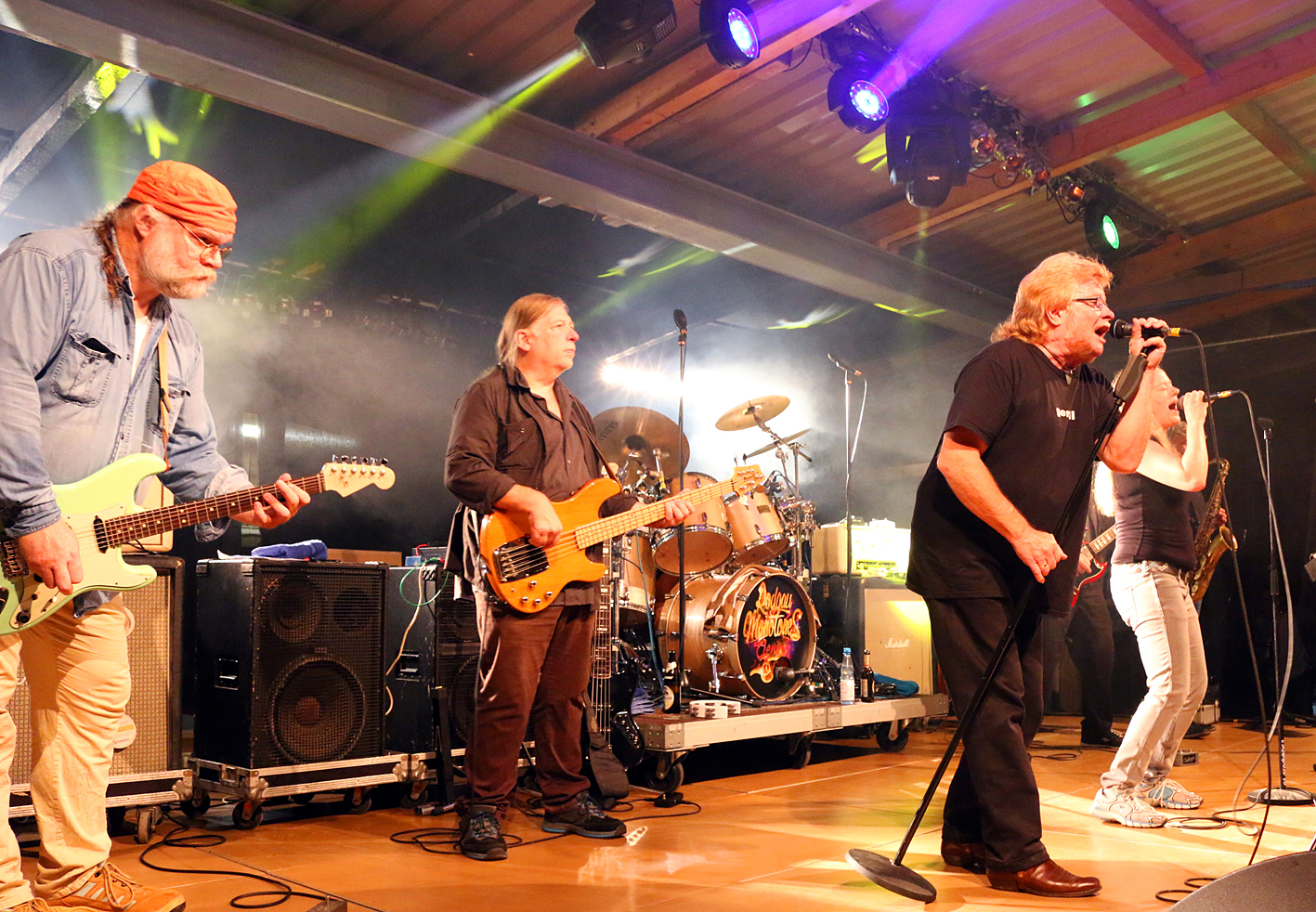 Not only because it is right next door did Neu-Anspach company Adam Hall Group, which provides event technology solutions worldwide, once again provide the open-air festival with a powerful PA system free of charge. Irrlicht Veranstaltungstechnik was in charge of the equipment, and at the FOH mixing console, sound engineer Elliott John Schweigert ensured that the sound was excellent.
Professional equipment
Ten LD Systems V2 18B took care of the low end. These high-performance 2x 18″ bass reflex subwoofers each deliver a massive 1600 W RMS/132 dB MAX SPL. On the left and right of the 8 x 10 metre stage were a total of 16 LD Premium VA8 dual line array loudspeakers. Each side of this two-way system contains a highly efficient neodymium woofer with a handling capacity of 500 W RMS. The twin neodymium high frequency compression drivers with 1.35″ voice coils are coupled to a 1″ waveguide and rated at 150W RMS. Individual element dispersion is 120° x 10° over a wide frequency range. Two LD Systems Stinger 15 HPs served as side-fills for on-stage monitoring. The speakers were controlled via two LD Systems DPA 260 19-inch DSP controllers.These 6-channel speaker processors are especially suitable for use with LD Systems line arrays VA4 and VA8 and provide a particularly high dynamic response of 111 dB(A). Several RAM Audio power amplifiers from the W series provided top class performance for line arrays, side fills and wedges.
The generous headroom of the FOH PA system ensured excellent sound for every genre of music. Whether it was detailed vocals, fine melody lines from acoustic guitars, fat synth pads or super-deep bass, both the guests and the musicians felt the pure musical energy. Even punchy hard rock with its loud guitar riffs posed no problems for the PA. The musicians in particular felt at ease, thanks to sound engineer Schweigert's professional work and instinct for the right sound mix.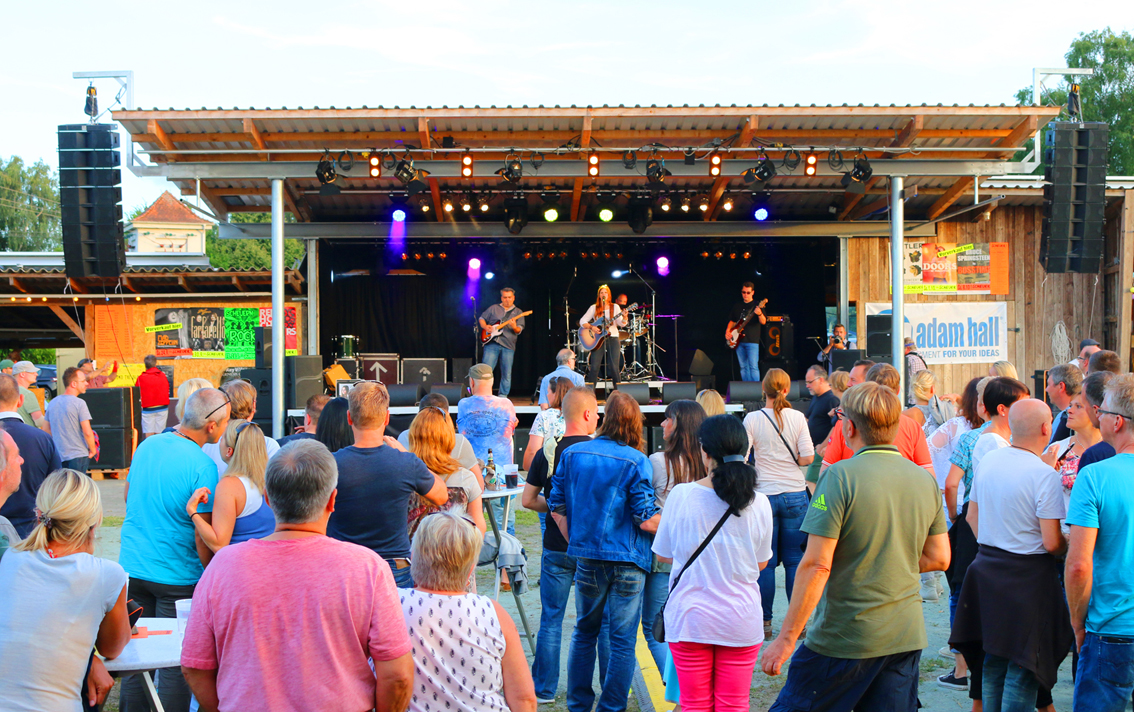 Second Stage
During the brief changeovers, singer-songwriters took over the musical helm on a small separate stage, where they provided some variety to the proceedings. Here, an LD Systems Maui 11, in combination with an analogue mixer, provided superb sound. The performance and sound distribution of a single Maui 11 was more than enough to set the scene perfectly for vocals and guitar music around the small stage.
The "Ziegelei Open-Air" finished well after midnight with the traditional "fresh air disco". The stage became a dance floor. The pumping bass and fat sounds of recorded music kept the visitors dancing on the open-air grounds long into the night.
The musicians/bands in order of appearance: Andi Sommer, Jessy Martens Band, Uli Oberthür, The New Roses, Dead Horse Gap, Marleys Ghost, Besidos, Samba Libre, Cosby, Ann Doka, Rodgau Monotones.
For organiser "Ahmed" Schmidt, owner of the music bar "Die Scheuer", it proved once again that in addition to an excellent bill, the sound at a festival also plays a very significant role. Schmidt: "The positive feedback on this year's event has been really overwhelming. For example, the headline in a local newspaper was, "This is how you do a festival!" All in all, we are certainly among the leading festivals of this size in the Rhine-Main region. This is of course partly due to the perfect sound of the large stage, which we had refined once again this year. A special, fixed speaker suspension system forming part of the stage design ensured that the audience could consistently benefit from the excellent sound, right up to the back rows. Adam Hall Group – thank you!"
Further information at:
www.ld-systems.com
www.scheuer.rocks