Adam Hall Group ties the knot with PT Citra Intirama
SINGAPORE: Having recently announced PT Citra Intirama as its exclusive distribution partner for the Adam Hall Group in Indonesia, the German manufacturer wasted no time in introducing its main dealers to its Asian headquarters and spacious 300 sqm showroom in Singapore.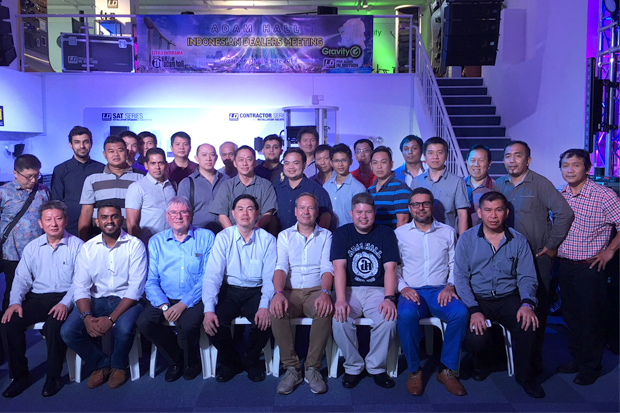 PT Citra Intirama MD Eric Haslim together with the senior management of the Jakarta-based distributor were accompanied by over 20 dealers from throughout the archipelago including Sulawesi, Medan, Surabaya and Bali. In addition to highlighting products from the LD Systems®, Palmer®, Cameo®, Gravity® and Defender® catalogues, Audac products were also introduced to the Indonesian party as part of the two-day team building exercise.
'I'm highly impressed with the brands and the award-winning products seen on display here,' commented DMP Musik's David Soewondo. 'Equally, it's wonderful to meet the German and Singaporean team here who I know I can rely on for full support in future. The showroom exhibits are fully working displays that provide a great overview for loudspeaker systems such as Maui® 44 and Curv® 500 together with the LD Systems Vibz Mixers and Gravity® stands. Our dealers have been able to use the equipment after the demonstrations, playing their own music and configuring the settings.'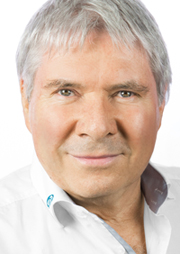 Falkenried
'This visit is proof that our new distributor is capable of extending our branding and appeal in the archipelago,' commented Bodo Falkenried, Adam Hall's Head of Global Business Development. 'Together with our partner, we are proud to be the host for this event and I now feel that it has become the benchmark for other countries to follow. Indonesia remains a potentially huge market for Adam Hall Asia across many vertical markets and we look forward to forging a mutually beneficial partnership with our friends at PT Citra Intirama.'
More information:
www.adamhall.com
www.citraintirama.com