Adam Hall Group exhibits at Music inside Rimini in Adria, Italy
A trade fair, festival, events and lots of music—these are all offered by the Italian spectacle Music inside Rimini (MiR). Even the organizers describe this as an "innovative format tailored to the future of the international trade fair sector". From 7 to 9 May, 2016, the well-known Italian coastal resort by the Adriatic Sea was transformed into a venue that focused on innovation, technology, light, sound and video.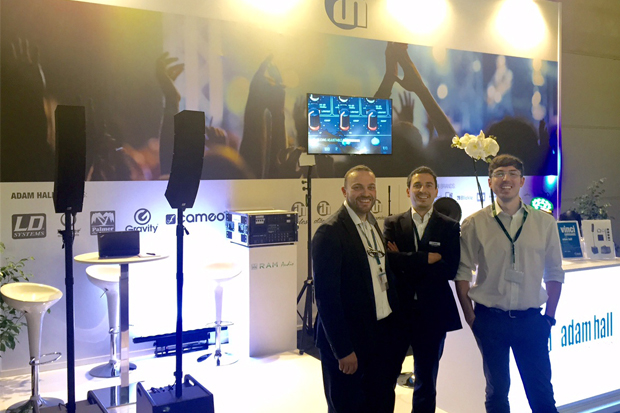 Adam Hall Group was on-site in Rimini with a trade fair stand and exhibited products from not only its own brands LD Systems®, Cameo® and Gravity®, but also the sales brands Eminence and RAM Audio.
With the CURV 500®, LD Systems® presented the first truly portable array with WaveAhead® technology. The well-established MAUI® series impressed with its diverse range of column systems as compact PA complete solutions. Trade fair visitors were also treated to new Cameo® lighting technology products such as the AUROBEAM 150 and the PIXBARS, as well as other professional lighting systems from the FLAT PRO series and the popular show lasers.
Some LD Systems® products were even used by other exhibitors. For example, the CURV 500®, which supplied outstanding sound to the stand of the Papeete Club from Rimini during the event. Defender® cable protectors once again proved themselves as standard equipment on all Music inside Rimini concert stages.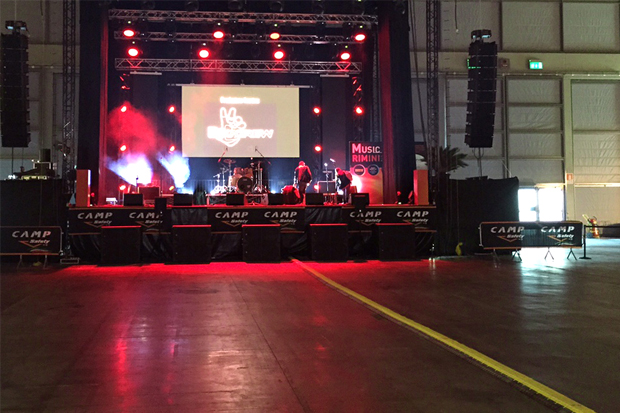 Gabriel Medrano, International Sales Manager for Southern Europe/South America: "The show proved to be extremely successful for Adam Hall Group. We were able to present our range and numerous products to many professional companies who specialise in rental, installation or audio-video events. We also believe that our presence at MiR will most definitely have raised greater awareness of the brands LD Systems® and Cameo®, especially in the Italian market."
Information about the exhibited brands
http://www.ld-systems.com/en/home/
http://www.cameolight.com/en/home/
http://www.gravitystands.com/
http://www.defender-protects.com/1-1-home.html
http://www.eminence.com/
http://ramaudio.com/