Adam Hall FliteCAD – building a case has never been so easy
The FliteCAD® design and software platform not only enables flight case manufacturers to quickly and easily design cases in line with customised requirements, but also to demonstrate their entire range of products on their website in a device-independent manner using the FliteCAD® Web online module and to offer this module to their customers free of charge.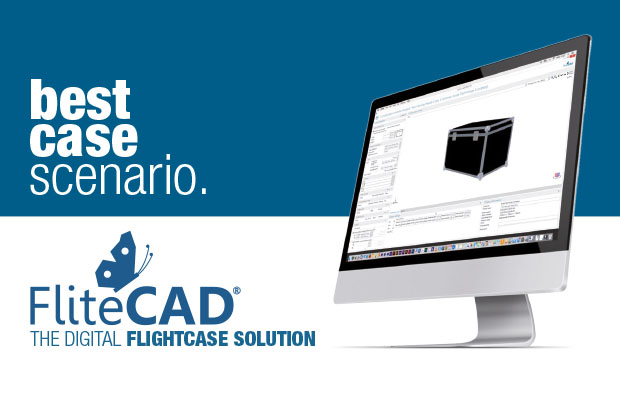 The FliteCAD® program package fully developed by Adam Hall Group and downloadable as freeware can be used to precisely calculate cases or enclosures on the basis of aluminium profiles, cuts and parts lists for the necessary hardware. The intuitive, easy-to-use program can furthermore be used to graphically present designs using 2D and 3D views as well as to print quotations. The program can moreover be used to manage customer data and projects as well as for complex materials management tasks with parts lists that can be extended at any time.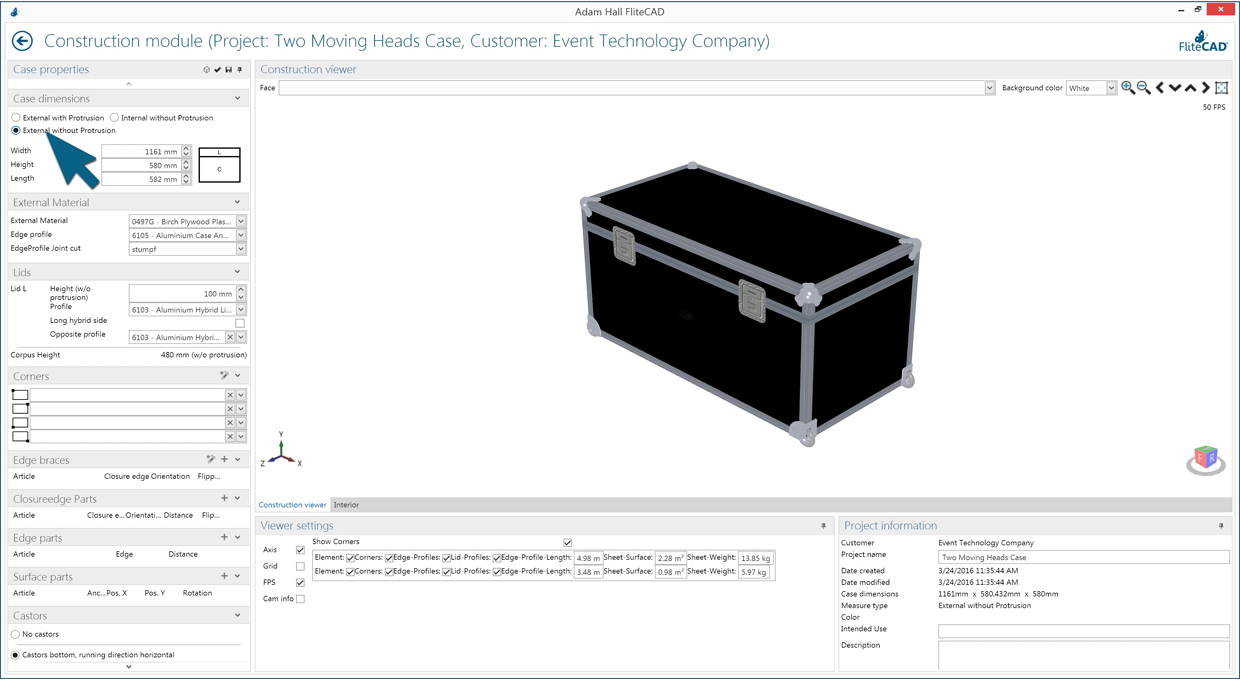 Transport cases, protective transport enclosures and flight cases can be designed using the FliteCAD® software based on the desired internal or external dimensions. This is useful if, for example, you want to use especially thick foam or particular handles. The dimensions can be changed for review purposes and the absolute size of the finished enclosure design is displayed.
Showcase your own portfolio and boost customer satisfaction
Flight case manufacturers can use the FliteCAD® Web online module to show customers the results of previously designed projects, thereby inspiring them to give free reign to their imagination and create cases with their very own, customised designs. After all, FliteCAD® Web is an application that also reveals its strengths on end customers' computers. This makes communication with the flight case manufacturer far easier and optimally supports the workflow.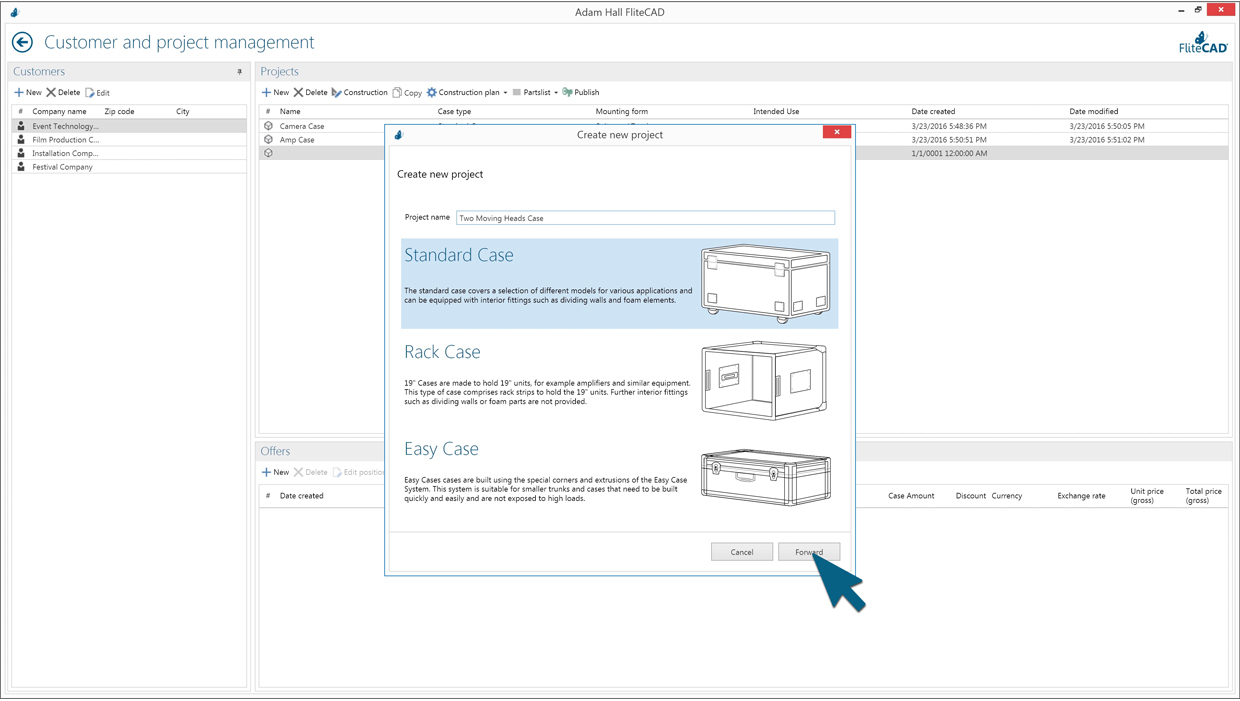 End customers can use FliteCAD® Web to quickly and easily design customised cases or to select cases from the manufacturer's projects. With the Quick Start Guide and various templates for different case shapes/versions, customised designs can be created in an instant. The design is sent straight to the case manufacturer via the web interface. There, the FliteCAD® local software can be used to simply and conveniently make changes or suggest optimisations. The final result with a detailed quotation can be returned to the customer via the web application for order confirmation.
FliteCAD® is available from summer 2016.