Press: Gravity – good standing at the Musikmesse
Gravity®, the new premium brand from Adam Hall Group was partner at this year's Musikmesse in Frankfurt, Germany. Gravity® stands were deployed on the Center Stage and the Beck's Open Stage as well as during the SchoolJam final – and convinced musicians and technicians alike.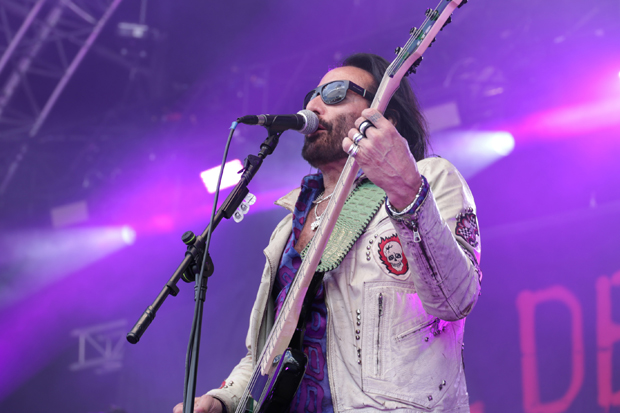 Frankfurt/Main, 19 April 2016 – At this year's Musikmesse in Frankfurt, Germany, Adam Hall Group presented the product range of its new Gravity® brand. The stands not only meet all stage and studio requirements – with their mix of quality, functionality and aesthetic design they also break new ground in the accessory segment. And do so successfully. Proof of this are various awards and prizes – including the renowned iF Design and Red Dot awards – as well as the feedback received during the four trade show days in Frankfurt.
Nikke Blout, Global Marketing Director at Adam Hall Group: "At our booth, external experts explained the product philosophy and showed the stands in action. This was excellently received by the visitors. Additionally to the products' pleasant feel the trade specialists were also convinced by the possibility of personalising the stands. A small coloured detail, which provides substantial benefits and makes the difference."
A wide range of technicians and musicians on the Beck's Open Stage and the large Center Stage as well as during the acclaimed SchoolJam final became acquainted with Gravity®. The first encounter was frequently associated with an eye-opening experience. Franco Parisi, SchoolJam's tour manager: "Thanks to their coloured rings the stands can be easily assigned: The yellow ones for example are intended for the drum set, the red ones for the vocal microphones and so forth. This makes the job a lot easier." And Christian Simbuerger from SchoolJam's winner band Aber Hallo! says: "The Gravity® stands bring a certain coolness to the stage. Additionally, they are stable and easy to use."
Robin Henlich, Product Manager, on Gravity®'s appearance at the Musikmesse in Frankfurt: "With Gravity® we wanted to prove that there is a common denominator for premium quality, sophisticated functionality and a stylish look. The various design awards and the extremely positive feedback we received during the Musikmesse confirm our approach. The times in which accessories only had to function seem to be over."
Click here to download the Press Package (Press release in Word format in 4 languages + pictures and logos)!
More information can be found online:
http://www.gravitystands.com/
http://www.adamhall.com/de/Home.html
http://blog.adamhall.com/en/