Press: Another award for the LD Systems CURV 500
Audio Media International has awarded the 'Gear of the Year 2015' accolade to 15 product highlights from last year. The products selected are all characterised by their outstanding levels of innovation, functionality and design, as well as the special benefits they offer. Among the winners was the CURV 500® series from LD Systems®, which has already received the prestigious 'German Design Award 2016'.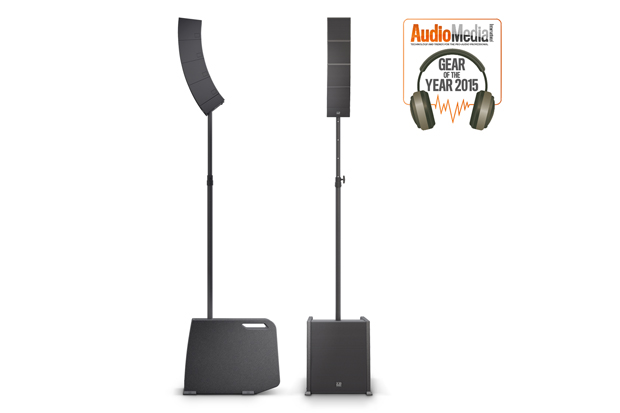 Audio Media International's assessment: "The CURV 500® is designed to combine mobility, 'sound perfection' and user-friendliness. The mid/high speaker unit can be equipped with up to four modular, curved arranged array satellites. The result is clear, three-dimensional sound – similar to the sound produced by big line arrays. The bottom line: an ultra-compact curved array that delivers clarity and precision in a portable modular system."
"Integrating pioneering and demanding technology into a compact, versatile sound box was the most appealing part of the product development process", commented Pro Audio Product Manager Viktor Wiesner. "We see many different options for using the CURV 500® in the architecturally sophisticated audio/video sector and are delighted to receive this latest award."
Audio Media International
Audio Media International reports the latest news, views and analysis from across the pro-audio industry, via a combination of online, mobile, email and industry events.
Click here to download the Press Package (Press release in Word format in 4 languages + pictures and logos)!
Information about the CURV 500®
http://www.ld-systems.com/en/series/curv-500-series/
Information about Audio Media International
http://www.audiomediainternational.com/
Information about Adam Hall Group
http://www.adamhall.com/de/Home.html
http://blog.adamhall.com/en/