Press: Adam Hall Group and Audinate enter into partnership
Dante sets the standard and is the market leader for removable network systems and will be integrated into newly developed Adam Hall Group ProAudio products.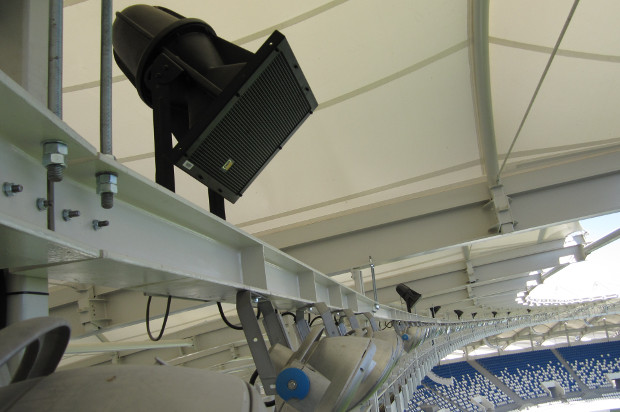 Developed by the Australian company Audinate, the media network solution Dante (Digital Audio Network through Ethernet) is the world's most widely used interface across devices by different manufacturers. It is based on the flexible Internet Protocol (IP) and a standard Ethernet network structure. Dante is a proven IT Standard, which works as a plug-and-play network with automatic device discovery and system configuration. The other advantages are its short latencies, simpler and more stable synchronisation and its accurate playback of samples.
Dante works as an IT network via its genuine IP routing and can deliver professional audio signals without any restrictions, which it will soon also be able to do with HD video signals.
Besides its professional applications, every Windows PC or Mac can serve as a Dante network device for signal reproduction or recording with the so-called "Dante Virtual Soundcard (DVS)".
"Thanks to the integration of this high-end interface into our products, we will be able to easily develop network solutions in terms of integration, control and stability. This will drive the already broad and high-quality product range of our own brands and retail brands into an even more professional segment, as well as meet future requirements. This is where the almost universal compatibility is very important to us, and which already convinced me from my daily use of it for previous projects," said Tom Mikus Global Integrated Systems Director at Adam Hall Group.
Dante is the proven standard of removable network systems today. Thousands of projects around the world rely on it: Hotels, exhibition companies, universities, football stadiums, shopping centres, sports events and live concerts, there is hardly an area left that does not use this network in its audio systems.

Click here to download the Press Package (Press release in Word format in 4 languages and logos)!
Further information is available on the Internet at:
http://www.adamhall.com/
http://blog.adamhall.com/en/
https://www.audinate.com/