The year is drawing to a close and our Christmas preparations are in full swing, so what better time to reflect on what exciting things have happened over the last twelve months? We have put together several of our 2015 highlights for you here.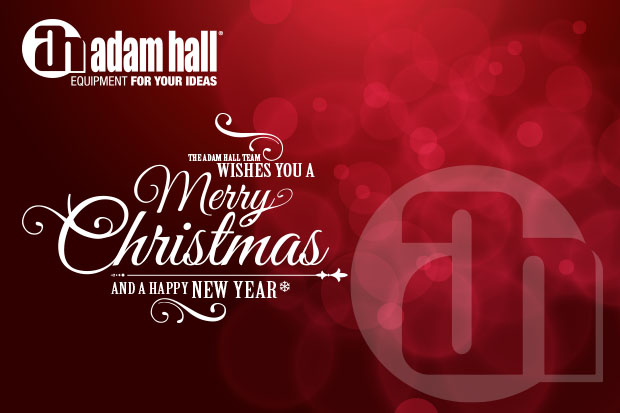 NAMM Show and Musikmesse trade fair
The start of the year was filled with the excitement of the NAMM Show in Anaheim, California. As the world's largest and most important trade fair for music products, this is enthusiastically attended by the sector's decision makers. We have already started our preparations for the NAMM Show 2016, where we hope to welcome you to our stand once again!
The NAMM Show was then followed by two further events – the Musikmesse and prolight + sound in Frankfurt am Main. These are both among the biggest international trade fairs for music, installations, events and production. Adam Hall exhibited more than 100 new products and innovations at several stands. Together with BMWi, we invited visitors into the 'LD Systems Club Lounge' and held an extraordinary competition.
Read more: http://blog.adamhall.com/en/2015/05/06/hello-100-impressions-from-the-musikmesse-and-prolight-sound-2015/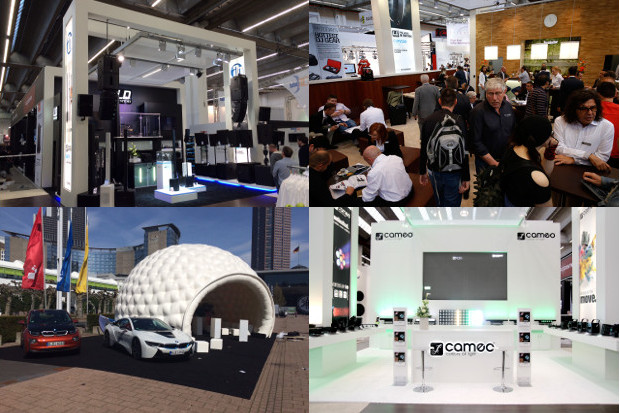 Awards
As part of Musikmesse 2015, the music industry was once again invited to the PPV Media Readers' Award ceremony. Every year, thousands of readers of the magazines Soundcheck, Keys, Tastenwelt, Drumheads and Guitar vote for the best music instrument and equipment. We are proud that the Palmer Pedalbay was able to impress the most users and win this unique award.
Read more: http://blog.adamhall.com/en/2015/05/04/palmer-pedalbay-honoured-as-winner-of-the-ppv-readers-award/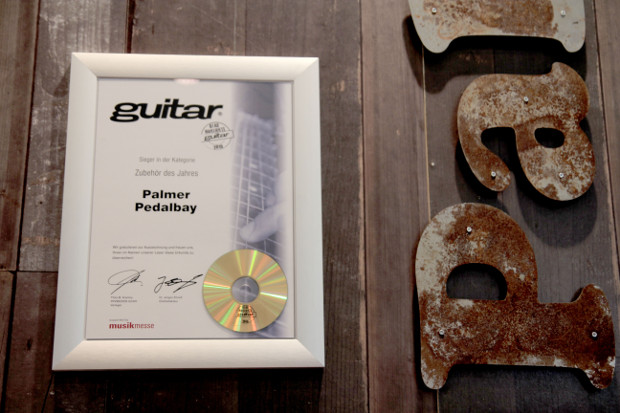 We also proudly accepted the 'Product of the Year 2015' award from the Gesamtverband Deutscher Musikfachgeschäfte (General Association of German Music Retailers) for the LD Systems Maui 44. We are delighted that our innovative and forward-looking approach has met with such success and enthusiasm.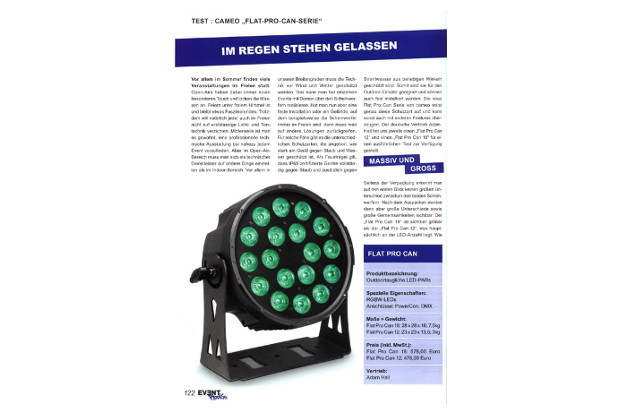 The first showroom in Asia
Since June, our entire product range has also been available to view in Singapore. The 300 m² showroom spans two levels and offers partners and their customers the chance to personally experience the Adam Hall brand world first-hand.
Read more: http://blog.adamhall.com/en/2015/06/12/press-adam-hall-asia-expands-and-opens-showroom-in-singapore/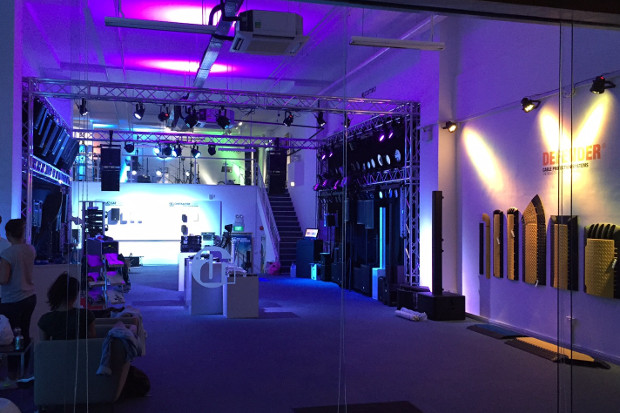 Following the opening of the new showroom, we also exhibited our highlights and innovations at prolight + sound Shanghai for the first time.
Read more: http://blog.adamhall.com/en/2015/10/07/adam-hall-asia-next-stop-at-prolightsound-2015-in-shanghai/
Our showroom in southern Europe
The cultural metropolis of Barcelona was selected as centre stage for the southern European market. In October we opened a showroom there. Several customers seized the opportunity to purchase products from the Adam Hall range at special prices during the first few days of opening. The showroom is now open daily during regular hours to all customers who want to dive into the Adam Hall world.
Read more: http://blog.adamhall.com/en/2015/11/02/press-adam-hall-opens-a-new-showroom-in-barcelona/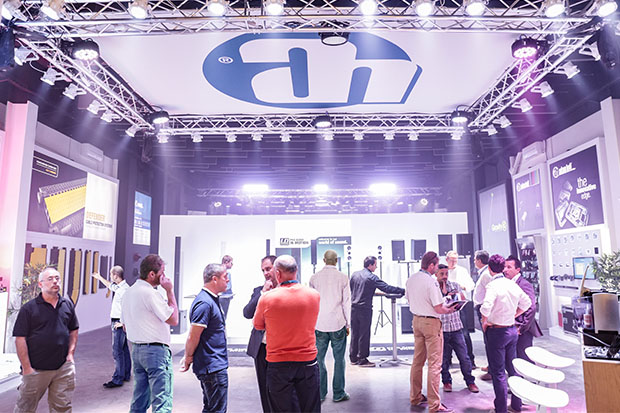 In addition to exciting events, 2015 was also shaped by the launch of many new products.
Gravity Stands
Gravity® is the new brand of modern music stands from Adam Hall. Following two years of intensive development work with users and top designers, we created a sophisticated core range of musicians' stands and accessories. The Gravity® brand uses multiple innovations, such as a customisable tag concept and a consistent focus on design, to challenge the often outdated image of accessories.
Read more: http://blog.adamhall.com/en/2015/07/16/press-design-meets-quality-the-new-premium-stands-by-gravity/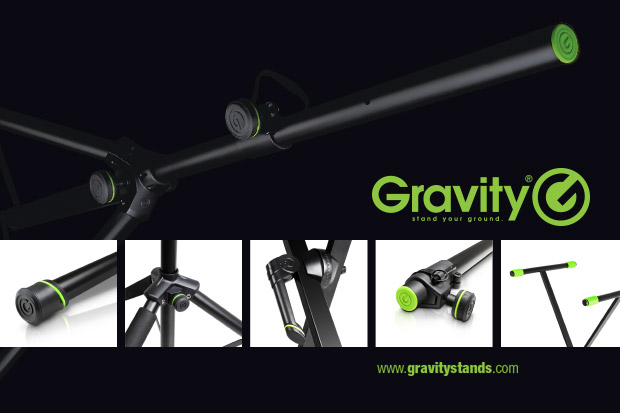 LD Systems MAUI® 5
Easily portable, set up in seconds and a fit for any car seat, the most recent addition to LD Systems' MAUI family impresses with comprehensive connectivity options and powerful, dynamic performance.
The MAUI® 5 is a PA and monitor system in one with an impressively powerful peak output of 800 watts and a low weight of barely 11 kg – making it the world's lightest column system.
Read more: http://blog.adamhall.com/en/2015/07/24/press-just-add-you-the-ld-systems-maui-5/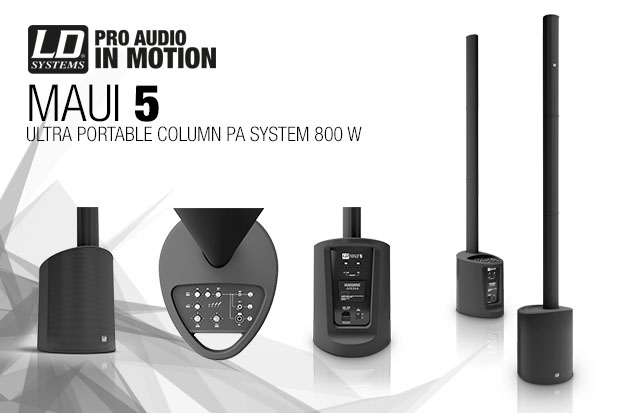 LD Systems Curv 500®
The Curv 500® has been available since November. LD Systems clearly struck a strong chord in the marketplace with the ultra-compact and portable array system, as even the pre-orders exceeded all expectations A major innovation with regard to compact systems, the CURV 500® uniquely combines mobility, sound perfection and ease of use in a fully scalable system.
The German Design Council has bestowed its highest international accolade, the 'German Design Award 2016', on the CURV 500® system for its overall concept.
Read more: http://blog.adamhall.com/en/2015/11/19/press-excellent-curv-500-series-now-available/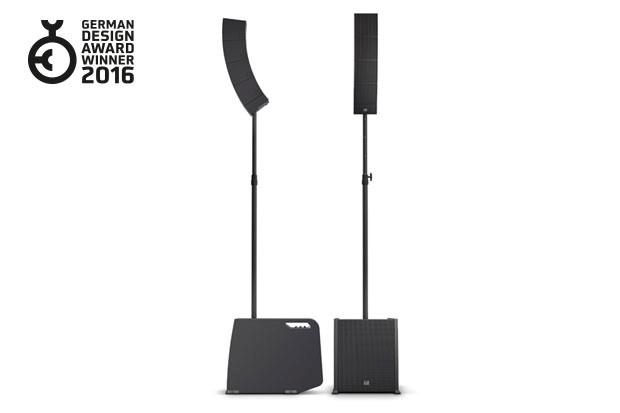 _________________________________________
We would like to take this opportunity to thank all our customers, business partners and colleagues for an exciting and successful year. We hope that you and your family enjoy the festive period and wish you a Merry Christmas and a Happy New Year 2016.
Your Adam Hall team!