Press: Black may be beautiful, but can still be improved on
LD Systems tasks French street artist Clément Laurentin with designing two DAVE 18 G3s. LD Systems is known for its creative ideas in the development of its products. The company also forges new paths when it comes to design. Baptiste Languille, Creative Director of Adam Hall's Marketing department, has now brought art and technology together.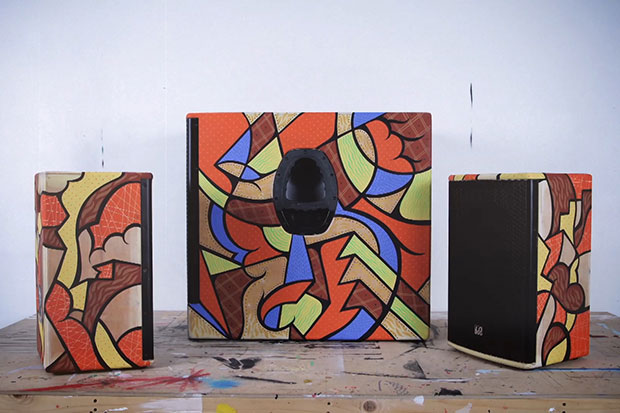 With the aim of establishing the LD Systems brand more firmly in the DJ, electronic and hip-hop scenes, the company recently implemented an image campaign. To this end, native Frenchman, Languille used his contacts in his home country to get in touch with fellow Frenchman Clément Laurentin. Based in Paris, Laurentin is a member of 9ème concept art collective, which has already made a name for itself with numerous art events. Industry in general has known of the creativity of its members for a long time. A popular beer brand has even entered into a long-term contract with its artists.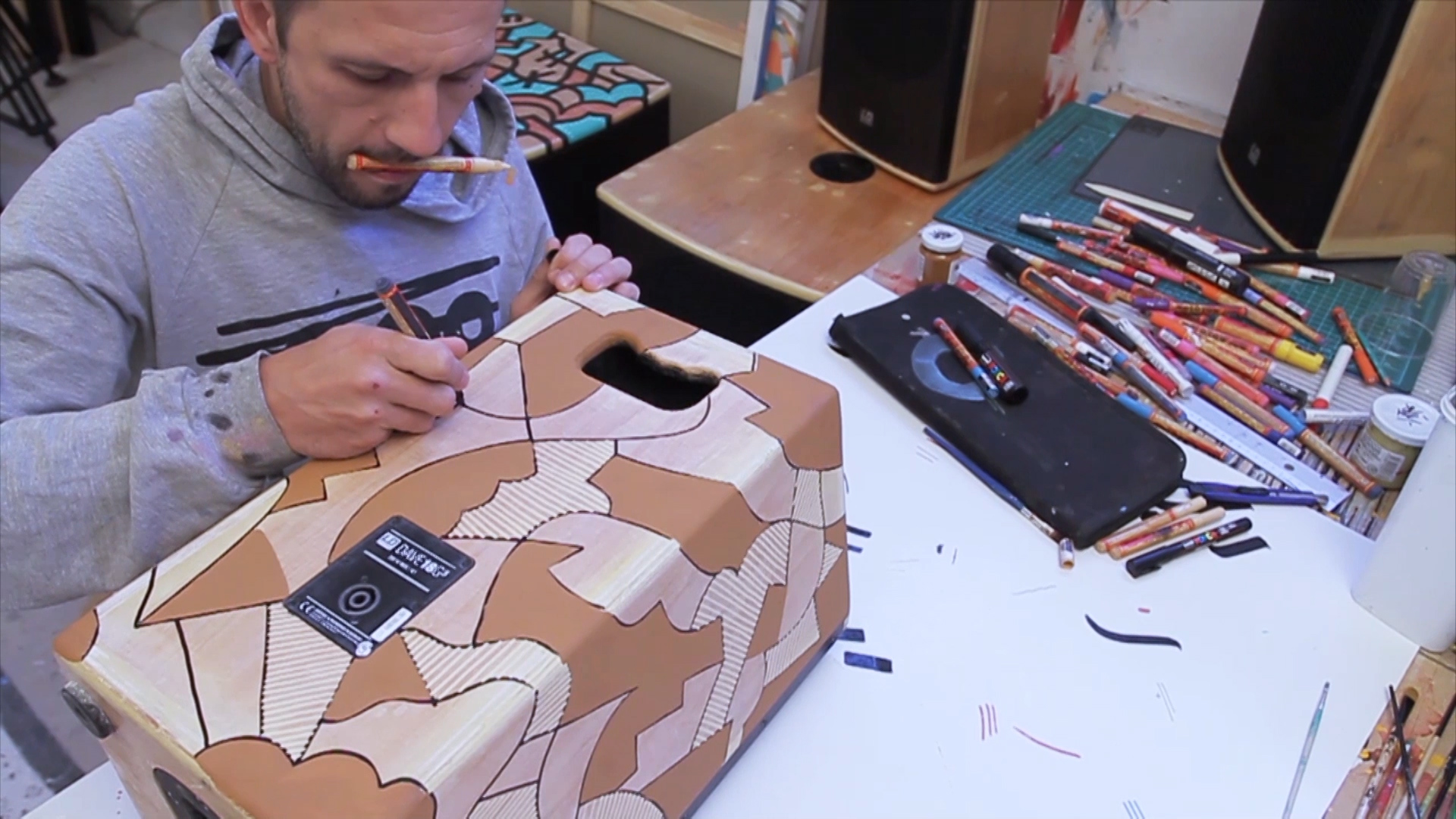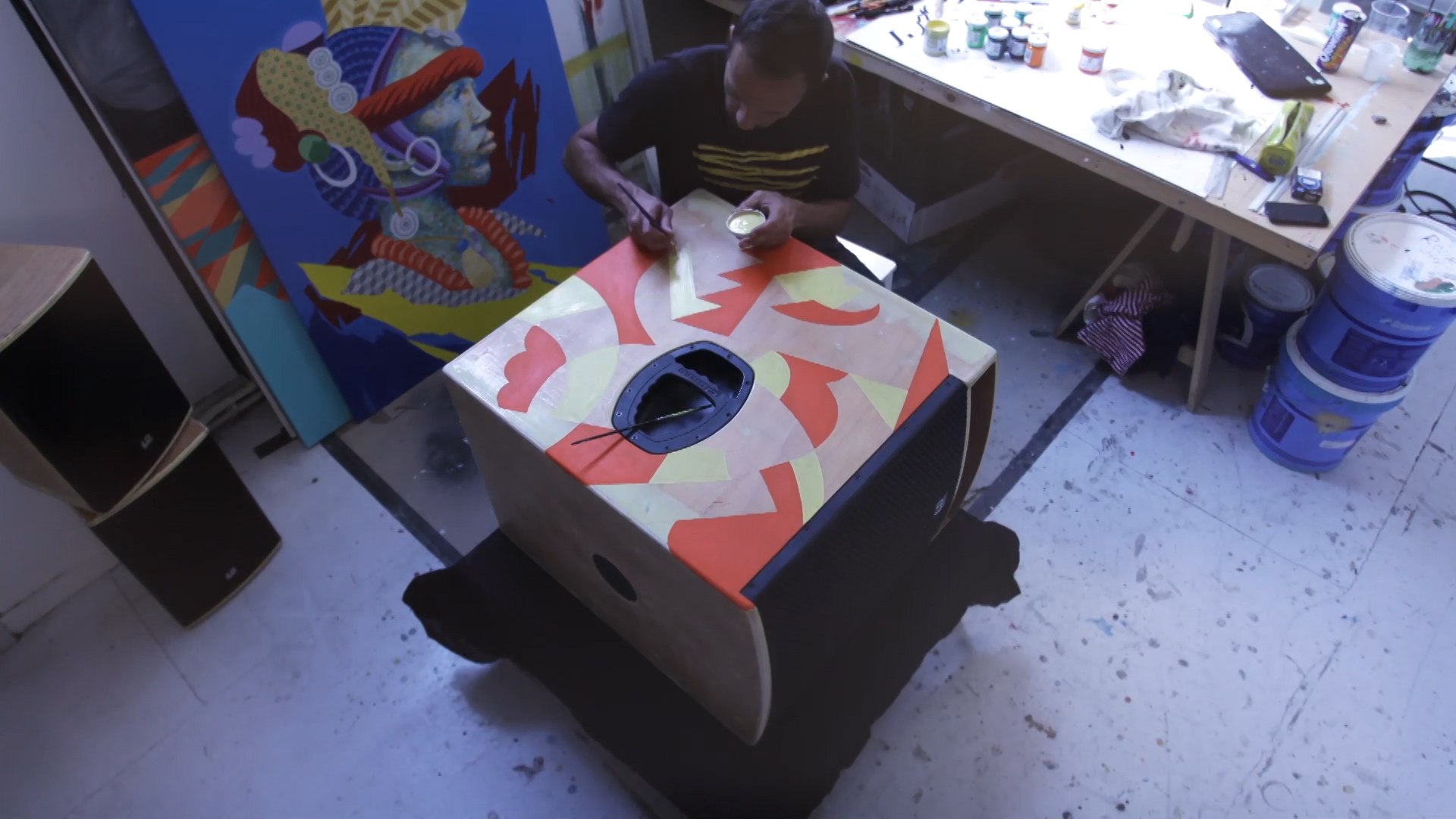 Art objects
LD Systems sent Laurentin two unpainted Dave 18 G3s with the request that he freely design the housing of the two compact DSP-controlled active satellite systems. Laurentin let his imagination and emotions run free. Usually furnished with textured paint for their everyday use on stages, Laurentin began by preparing the untreated 15 mm birch plywood housing of the six units, then set about designing them with a variety of materials. The result was two unique, handsome art objects created over a session of several days: each consisting of an 18-inch subwoofer with optically befitting closed satellite loudspeakers in 10-/1-inch format.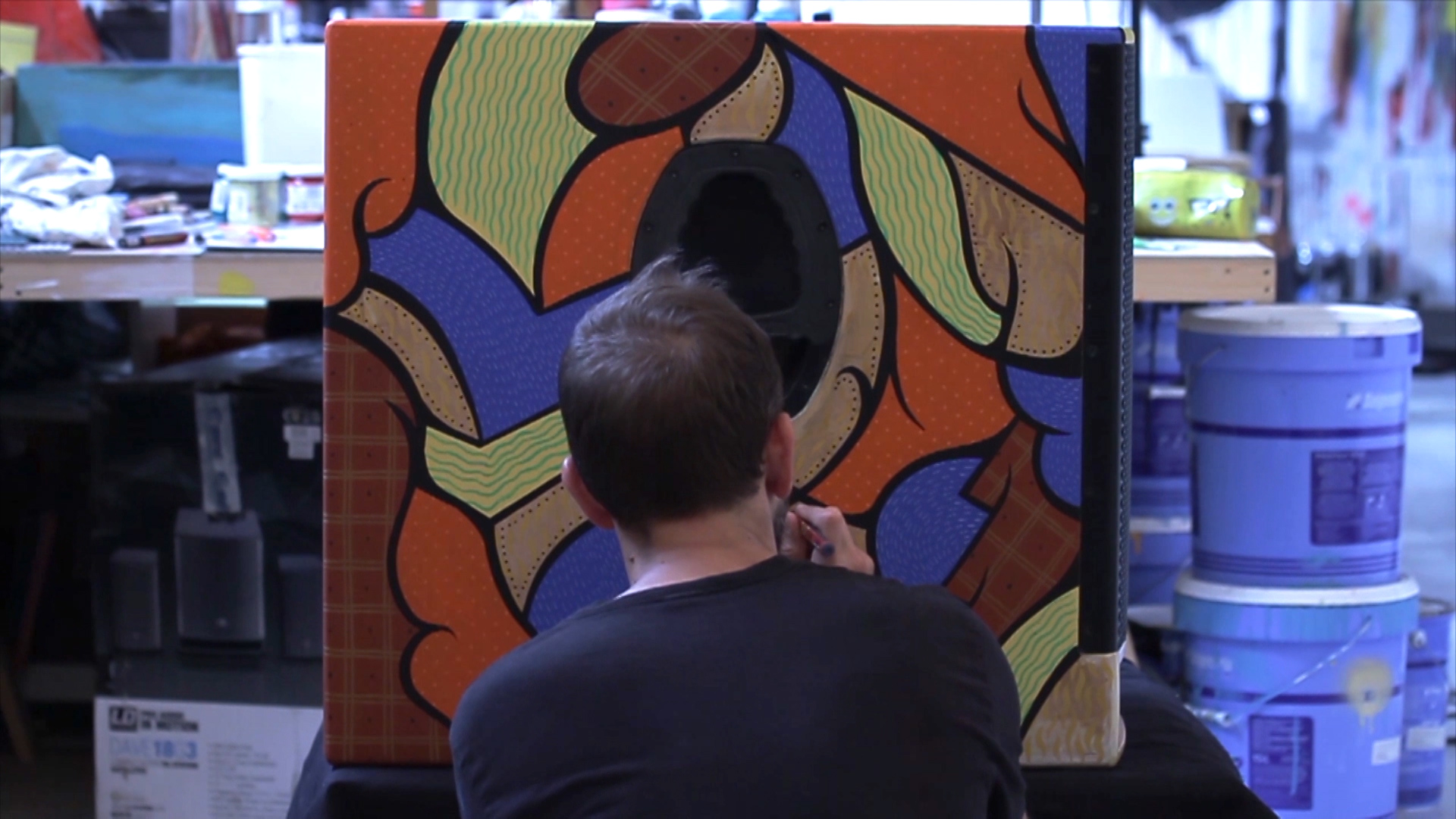 Photographer and video maker Jules Hidrot, who is also based in Paris, produced a video on the creation of the art objects. This is available to watch on the LD Systems YouTube channel.
Available to win
Both unique specimens are available to win as part of a prize draw run on the LD Systems Facebook page.
The winners will be announced on 22 December.
Link to Facebook channel: www.facebook.com/LDSystems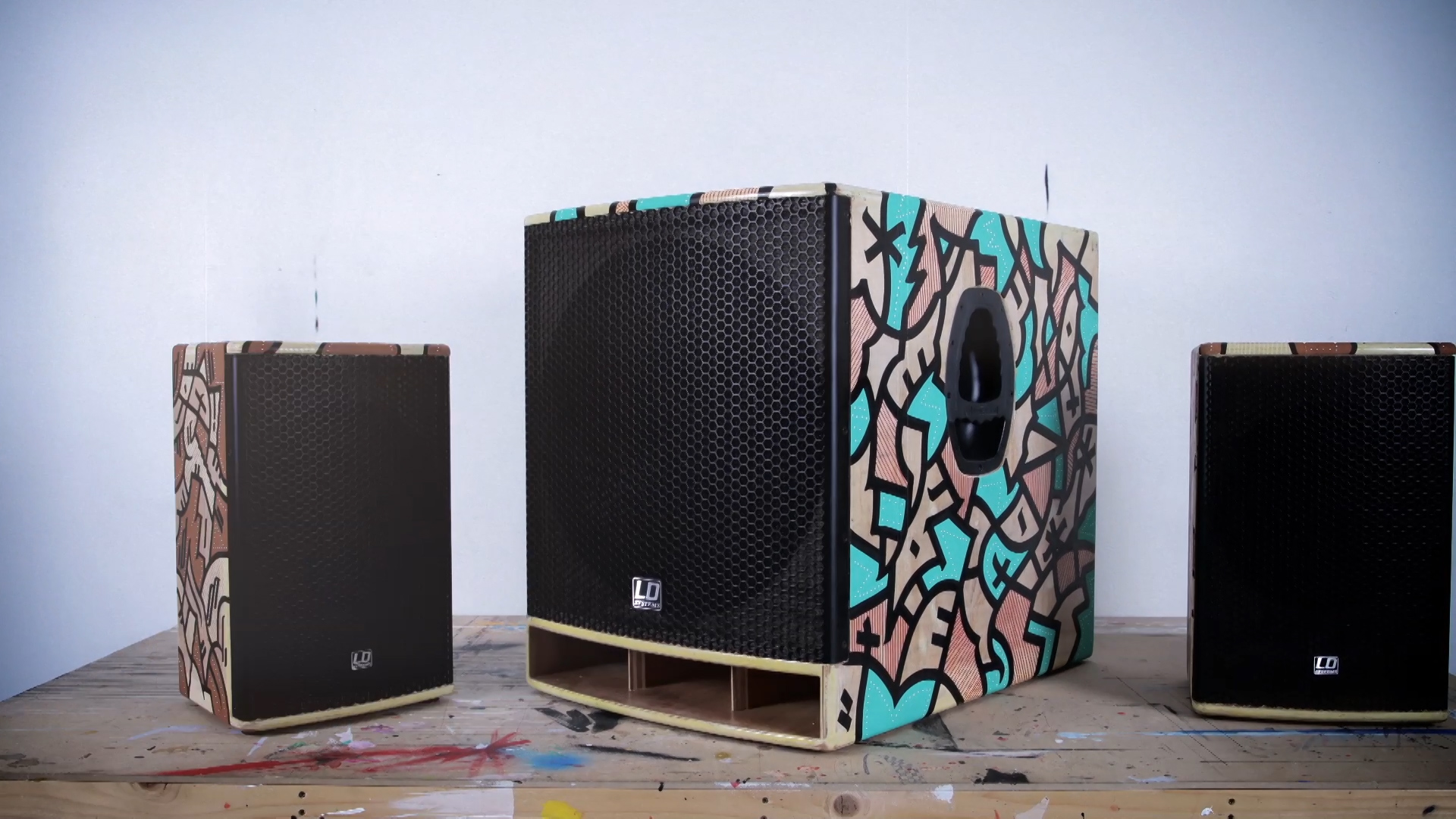 ___________________________________________
Further information at:
Link LD Systems website: www.ld-systems.com
Link to art collective: 9eme.net
Link to video maker: www.juleshidrot.com