20 Cameo Flat Par Pro18 installed in the San Patrignano Auditorium, Coriano, Italy
With a capacity of 1,200 including 800 seats in the parterre and 400 in the tiers the "San Patrignano" is an extremely versatile auditorium suitable to host a wide variety of events.
Located in the "Spazio Sanpa" complex which also accommodates a gymnasium and a multipurpose service area it has an elegant, arched ceiling of laminated wood with a maximum height of 11 meters.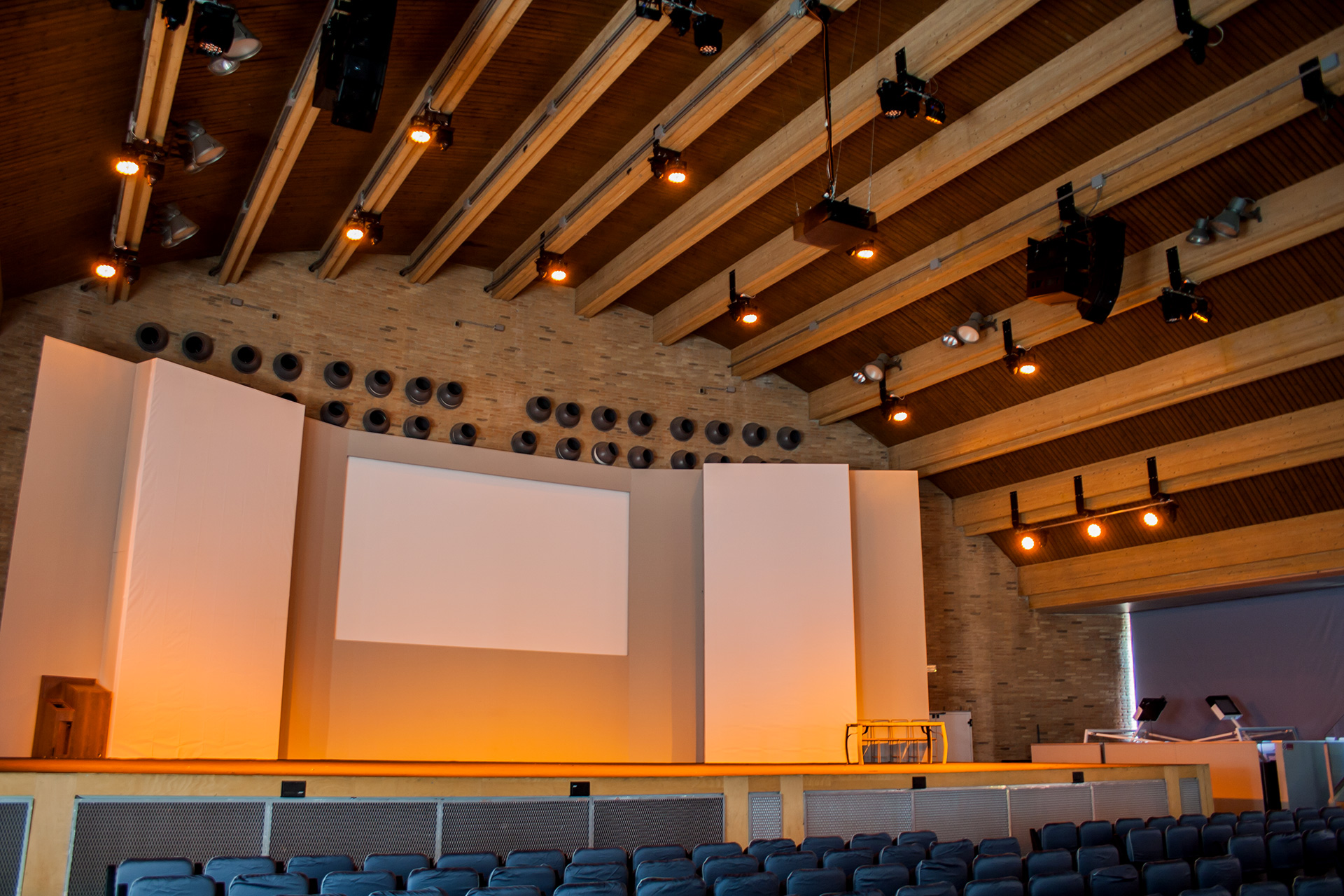 Because of the height and the distance of the fixtures from the stage the auditorium's lighting designer and the contractor decided on installing Cameo Flat Par Pro 18 lights after evaluating a large number of fixtures on the market.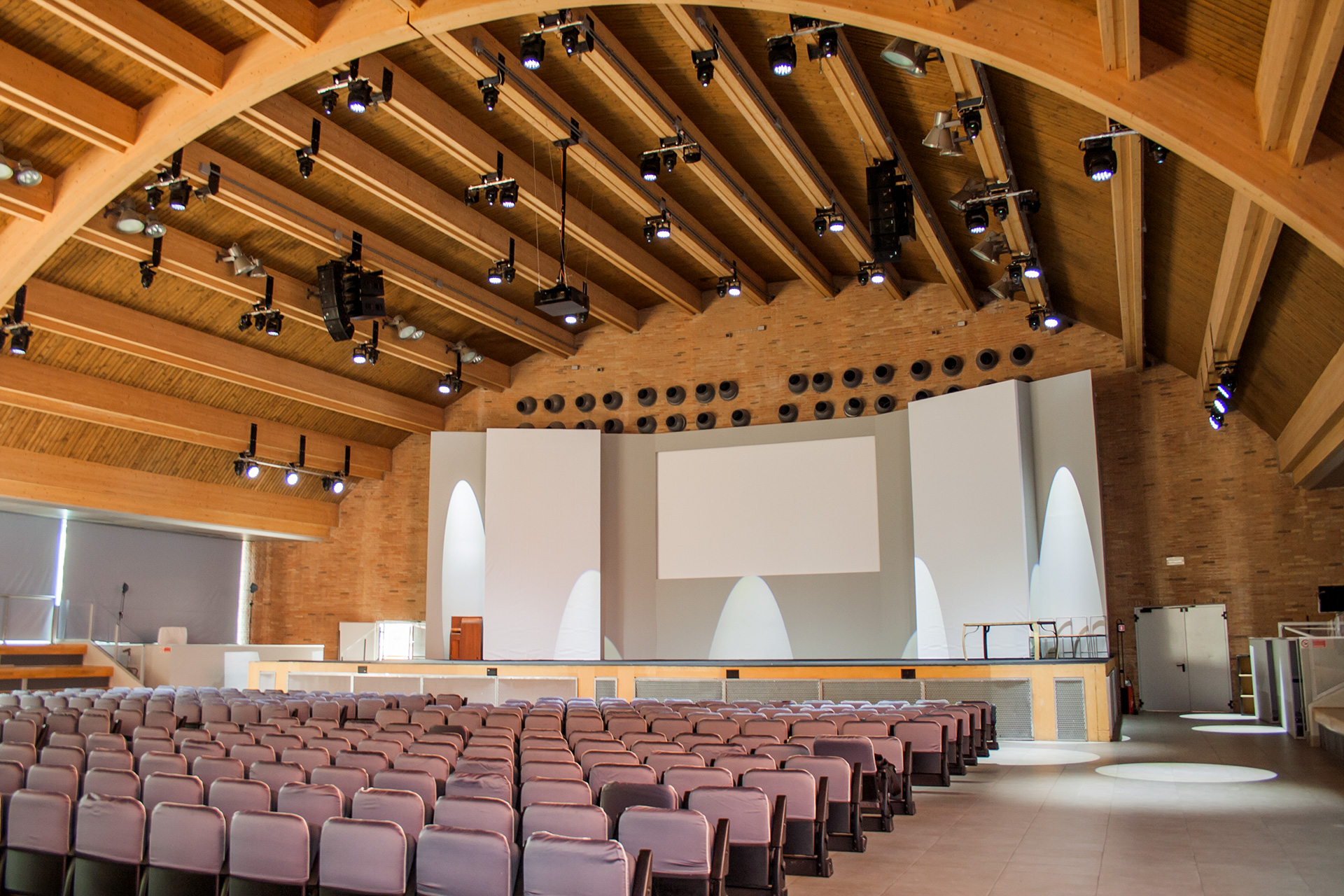 Requiring maximum luminescence as well as bright, natural colors and superior reliability they found the Cameo Flat Par Pro 18's professional features and performance provided the best solution for this very special installation task.
Lighting Designer: Andrea
Installer: Gianluca Brolli, Level Service
________________________________
For more information on Level Service, visit:
http://www.levelservice.com/
For more information on the Cameo Flat Par Pro 18, visit:
http://www.cameolight.com/en/products/led-flat-par-cans/flat-pro-18-18-x-10-w-flat-led-rgbwa-par-light-in-black-housing