Press: Now the world of stands is even brighter – The new Premium stands from Gravity® are now available
Gravity® is the new, modern brand of stands from Adam Hall. After two years of intensive development with users and top designers, a sophisticated core range of music stands and accessories has been developed.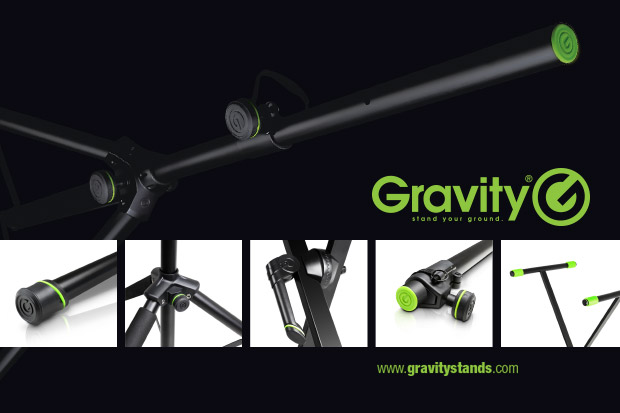 Through many innovations, such as, for example, a personalised marking concept and a consistent focus on design, the Gravity brand reinvents the accessories image, which is often perceived as dry as dust. The technical development is focused on the choice of materials and rugged construction. The combination of higher strength materials, high-quality, twice moulded ABS plastic and zinc die-cast joints provides for superb accuracy and absolute professional quality.
Gravity® – Stand your ground, the new Premium stand brand from Adam Hall, is now available at selected retailers.
For more product information, visit:
www.gravitystands.com
Click here to download the Press Package (Press release in Word format in 4 languages + pictures and logos)!