Adam Hall at the opening ceremony of the Premonstratensian monastery in Teplá, Czech Republic
The Premonstratensian Monastery in Teplá, which is located close to Mariánské Lázně in the Czech Republic, is one of the most important cultural monuments in the Czech Republic and was used intermittently as barracks. Since it was returned to the order, it has been gradually restored. The latest renovation work was completed on June 26, 2015, and was marked by a grand opening ceremony, which took place with the support of numerous Adam Hall products.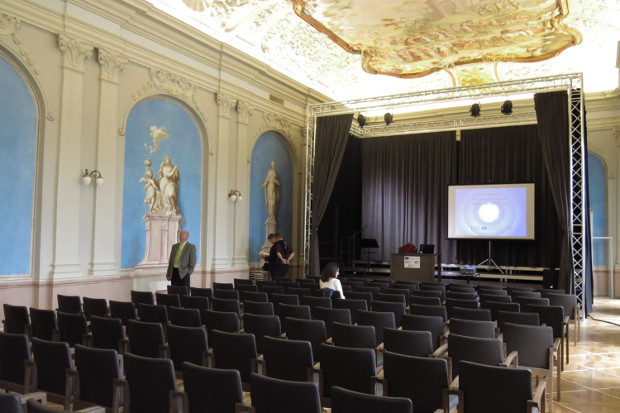 The complex was returned to its owners following six years of renovation works. The project involved not only the renovating the building, but also installing facilities for various crafts, art and science workshops, as well as theatrical and musical performances. A large part of the project was funded by the European Union.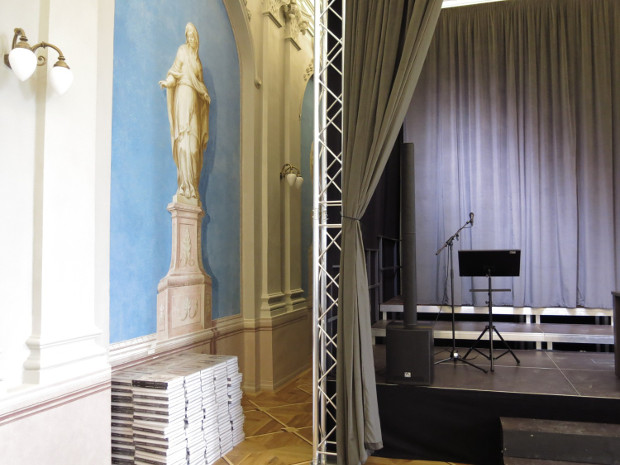 The ceremony, which was attended by senior representatives of the church and state, was accompanied by numerous Adam Hall products. Some of the products used were LD Systems Stinger 10G2 loudspeakers, LD Systems Maui 28 and LAX 12 D USB mixers for the PA. 12 Cameo LED Par 18x8W spotlights ensured optimal lighting conditions and 50 Defender Mini cable protectors made sure that the sensitive equipment was protected, at the same time removing any tripping hazards for visitors.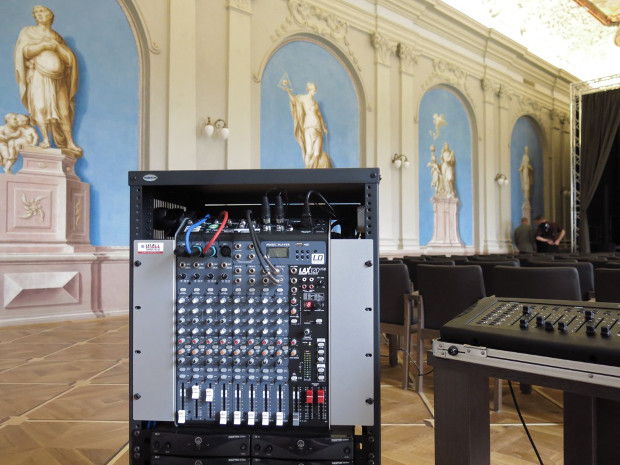 _________________________________
Information about the products used is available here:
LD Systems:
http://www.ld-systems.com/en/series/stinger-g2-series/stinger-10-g2-10-inch-pa-speaker-passive/
http://www.ld-systems.com/en/series/maui-series/maui-28-compact-column-pa-system-active/
http://www.ld-systems.com/en/series/lax-series/lax-12-d-usb-mixer-12-channel-with-dsp-usb-mp3-player/
http://www.ld-systems.com/en/pa-power-amplifiers/deep2-600-pa-power-amplifier-2-x-300-w-2-ohms/
Cameo:
http://www.cameolight.com/en/products/led-studio-par-cans/studio-par-64-can-rgba-q-8w-18-x-8w-quad-colour-led-rgba-par-light-in-black-housing/
Defender
http://www.defender-protects.com/5-1-mini-cable-crossover.html
Palmer:
http://www.palmer-germany.com/pro/en/PAN-02-DI-Box-active-PAN02.htm
AH cables:
http://www.adamhall.com/en/Adam_Hall_Cables_K_32_C_30_-_Multicore_with_Stage_Box_24_8_30_m.html
AH stands:
http://www.adamhall.com/en/Adam_Hall_Stands_SPS_023_SET_-_Speaker_Stand_Set_2_Speaker_Stands_with_Bag.html