Cameo – new products 2015
Cameo, a brand by the Adam Hall Group, presents Flat Pro Spotix, a spotlight with COB technology (RGBW, a single chip) and single pixel control: There are two devices from the FLAT PRO range hiding behind the Spotix name – we tested a couple of the models which make single pixel control possible, and two waterproof systems which are IP65 rated: The Flat PRO FLOOD IP65, with a dispersion angle of 120°, is a perfect supplement to the compact series for outside use.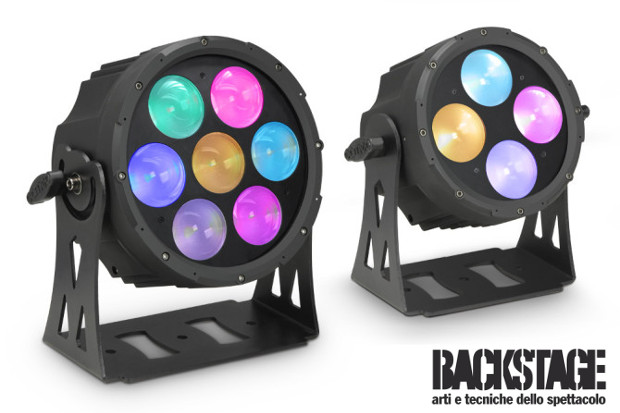 The Cameo product line also includes lasers, and presents 11 new lasers named Ioda (Yoda), Luke and Wookie (they couldn't have picked better names!), which have an output of up to 1,000 mW, high-quality hardware and, in some cases, dust-proof aluminium casing. 16 million colours available. Aurobeam 150 is the new moving head with unlimited movement, 16-bit resolution, a repetition rate of 3,600 Hz and single pixel control. It makes unlimited movement possible on both the vertical and horizontal axes.
PixBar series: 7 new LED strips, with RDM, a repetition rate of 3,600 Hz, and complete flicker-free performance; perfect for television studios. Plus single pixel control, 4 dimmer curves and colour temperature correction.
____________________________________
Source: http://www.backstagenews.it/2015/05/05/cameo-le-novita-2015/