Press: Adam Hall Asia expands and opens showroom in Singapore
Singapore: At the same time as the opening of our first showroom in Asia on 19 June, the ADAM HALL Group is proud to announce the extension of our sales team in Singapore. Mr Chandan Mahtani was appointed Director of APAC sales.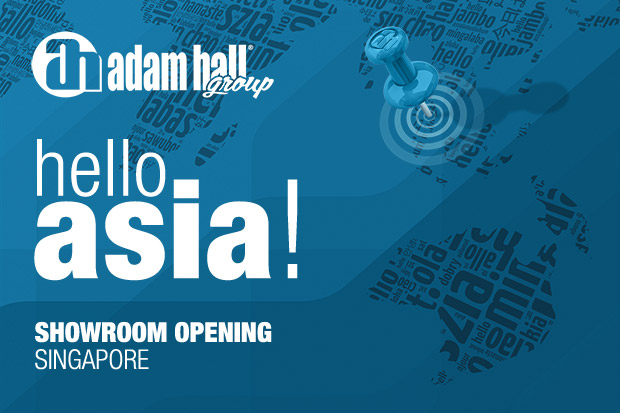 From June onwards, the key player in the pro audio, lighting, and event industry will be presenting the entire product portfolio of the company in an exhibition space of about 300 square metres. This includes not only our own brands Cameo Light, Defender, Gravity, LD Systems, Palmer and the products offered under the Adam Hall brand, but also the well-known products from our distribution line including manufacturers such as RAM Audio and Audac. Therefore, solutions are now offered for every application throughout Asia.
The exhibition rooms are spread over two levels and offer partners and their customers the opportunity to experience the Adam Hall brands first-hand and live.
"The establishment of the showrooms in Singapore is the logical consequence of the positive response to the creation of the ADAM HALL Asia Pte Ltd in Singapore in 2014. And with the appointment of Chandan Mahtani, who has many years experience with the APAC markets, we can also ensure the quality service and support of Adam Hall in Asia", explained COO and Managing Director Markus Jahnel. "Today, the APAC region is already one of our main growth drivers. This development will be reinforced by our investment in the property and in professional manpower."
Adam Hall will open the showroom on Friday 19 June 2015, with a "Grand Opening" under the motto "A German night to remember". After this date, it will be available for visits by appointment.
Adam Hall Asia Pte Ltd
11 Woodlands Close, #01-12, Singapore 737853
asia@adamhall.com
Take a tour: Adam Hall Group Showroom Singapore
For more information, check out:
http://www.adamhall.com
http://blog.adamhall.com
Click here to download the Press Package (Press release in Word format in 4 languages + pictures and logos)!