Pro Light and Sound 2015 – LD Systems MAUI 5 – Bonedo.de
Amal Das from LD Systems presents the new Maui 5, a compact Micro PA from LD Systems.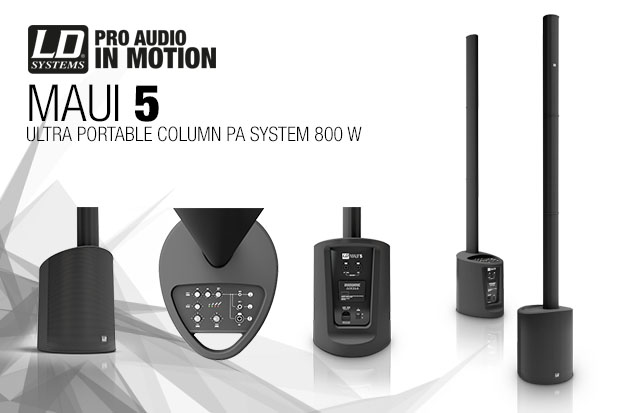 Click here to watch the video: http://www.bonedo.de/artikel/einzelansicht/musikmesse-2015-ld-systems-maui-5.html
The ultra compact MAUI 5 boasts all the advantages of the MAUI family from LD Systems: far-reaching and wide sound dispersion, wireless structure and excellent portability. Due to its extreme resistance to feedback, and featuring an integrated 3-channel mixer and LECC signal processing, this Junior combines both active PA and monitor system in one, while fitting comfortably on any car seat.
__________________________________________
For more information on LD Systems and the Maui family:
http://www.ld-systems.com/en/home/