LD Systems and Cameo at the "Café Teatro la Cerdanya" in Barcelona
The "Cafe Teatro La Cerdanya" near Barcelona, is an exceptional restaurant, combining traditional and international cuisine, a cocktail bar and a theatre. In order to guarantee the perfect sound and lighting for all locations, different LD Systems, Cameo Light and Audac products were installed.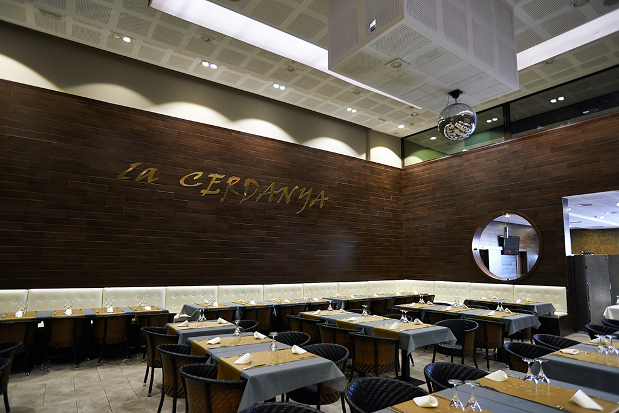 In the restaurant, accommodating about 100 people, elegant and discreet Audac ceiling speakers have been chosen to provide an elegant and subtle sound. After visiting the restaurant, guests are invited to make their way to the cocktail bar where they can round off the evening on comfortable couches, with good music and classic drinks.
To make good music sound even better, four LDEB82A loudspeakers from the Stinger series were combined with two Stinger Sub 12A G2 subwoofers. Six Cameo Flat Par Cans Tri 3W IR provide the perfect lighting. In the "Private Dinner Room", audio systems from LD Systems offer support for the beamer and screen.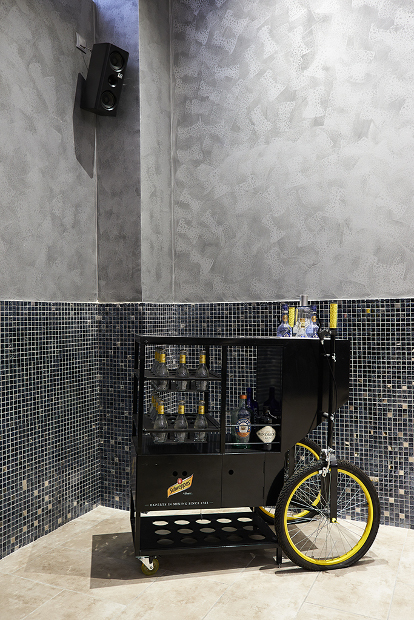 The Grand Theatre, designed for 250 people, places even greater demands on sound and lighting systems. To meet these challenges, several VA 8 Dual Line Array speakers, V 215 Dual Bassreflex subwoofer, SP6K PA amplifiers and a SP2K2 PA amplifier were selected. In combination with the DDQ12 to provide the sound for the near field, an optimal sound result is reached.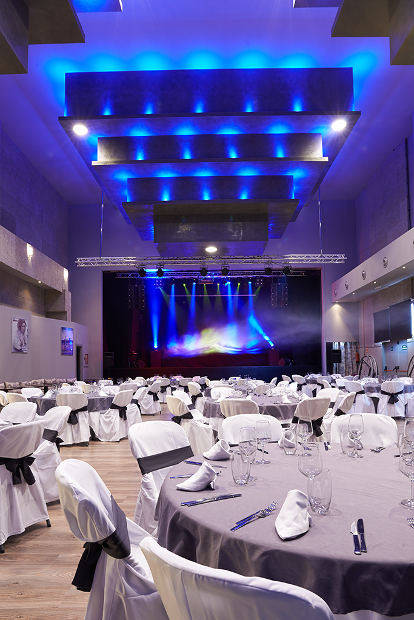 Top artists such as David de Maria and Antonio Orozco also want to be in the right light. 12 extremely powerful Cameo Par 64 Cans Q 8W BS as well as 6 CLP RGB 60W lights make this possible.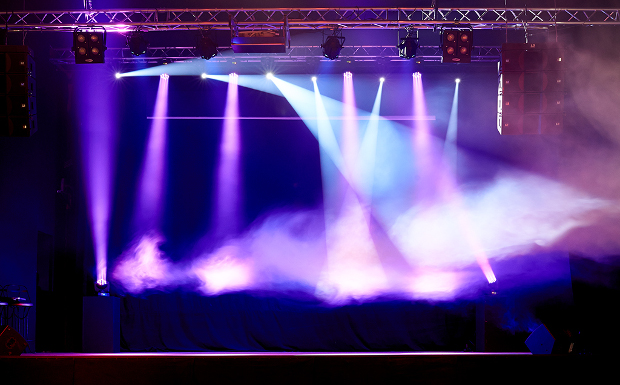 _________________________________
For more information on "Café Teatro la Cerdanya":
http://restaurantlacerdanya.com/en/
For more information on the products presented, visit:
http://www.adamhall.com/en/Audac_Ceiling_Speaker.htm
http://www.ld-systems.com/en/series/stinger-g2-series/stinger-8-a-g2-8-inch-active-pa-speaker/
http://www.ld-systems.com/en/series/stinger-g2-series/stinger-sub-12-a-g2-12-inch-active-subwoofer/
http://www.ld-systems.com/en/line-arrays/va-8-dual-8-inch-line-array-speaker/
http://www.ld-systems.com/en/series/premium-series/v-215-sub-15-inch-dual-bass-reflex-subwoofer-passive/
http://www.ld-systems.com/en/series/premium-series/sp-6k-pa-power-amplifier-2-x-2950-w-2-ohm/
http://www.ld-systems.com/en/series/premium-series/sp-2k4-pa-power-amplifier-2-x-1190-w-2-ohm/
http://www.ld-systems.com/en/series/ddq-series/ddq-12-12-inch-active-pa-speaker-with-dsp/
http://www.cameolight.com/en/products/led-standard-par-cans/par-64-can-q-8w-bs-18-x-8w-quad-colour-led-rgbw-par-light-in-black-housing/
http://www.cameolight.com/en/products/led-flat-par-cans/flat-par-can-tri-3w-ir-7-x-3-w-high-power-tri-colour-flat-led-rgb-par-light-in-black-housing/