Hello 100 – impressions from the Musikmesse and prolight + sound 2015
The Musikmesse and prolight + sound is one of the main international trade fairs for music, installations, events and productions. It took place from 15–18 April2015 in Frankfurt, where the music world came together to discover new products and highlights from many different suppliers. Adam Hall presented more than 100 new products and innovations at several stands. For those who were unable to visit, here are some impressions from the fair's innovations and highlights.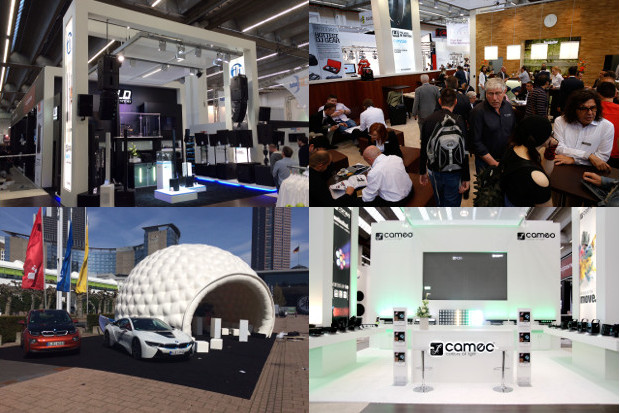 Cameo Light
Among Cameo Light's exhibits were the new, professional "Spotix" & "Flood IP65" spotlights from the Flat Pro series. They are an ideal addition to the series, with their COB-LEDs and single-pixel control providing harmonious colour transitions. As compact outdoor floodlights, they leave nothing to be desired.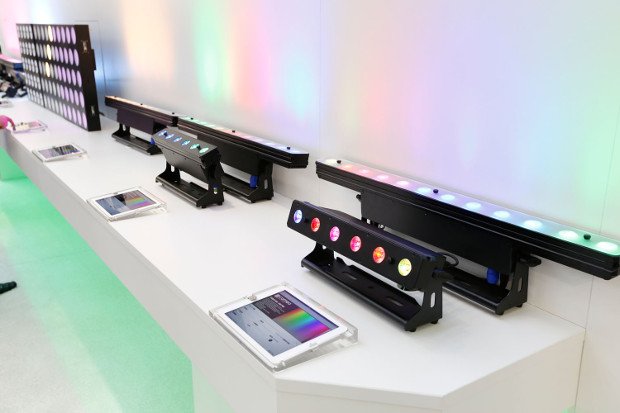 Three laser series were unveiled under the slogan "do or do not … there is no try". They are named Ioda, Luke and Wookie and are comprised partially of fully protected aluminium casings. They provide spectacular projections of up to 16 million shades of colour.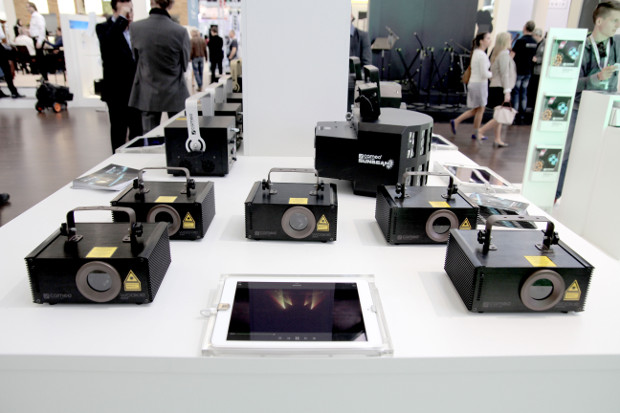 LD Systems
There were also plenty of new products from LD Systems to discover. Among these was the "Curv 500", the world's most compact curved array, which was being presented following three years of intense developmental work.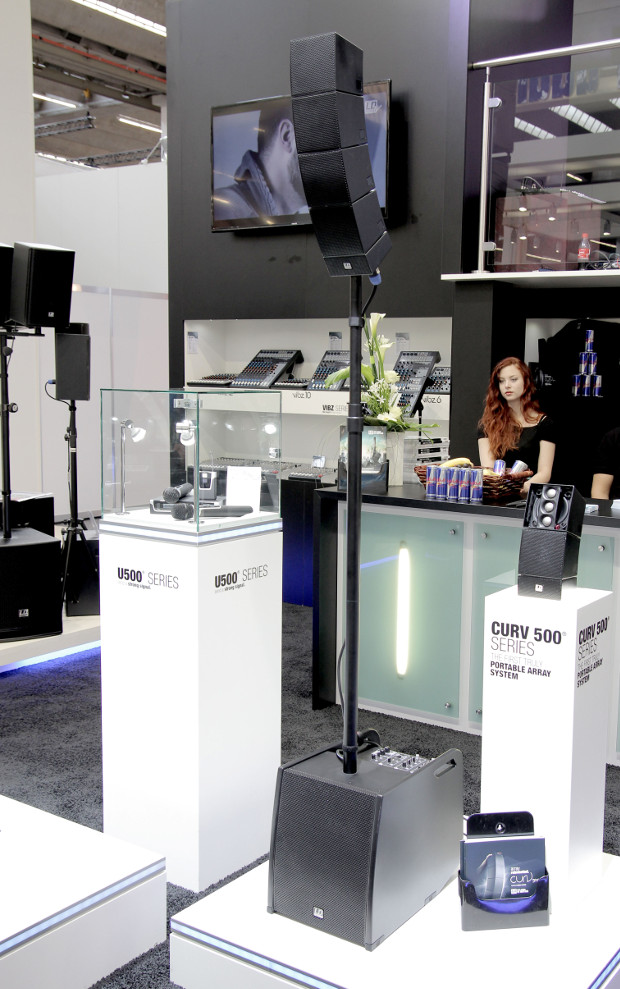 The system not only produces a homogeneous, high-definition sound, it is also highly flexible, scalable and wireless. The extraordinary design focuses on usability and quality.
The Vibz series from LD Systems has 4 mixers with practical functions, professional sound and high-quality features.


Palmer Germany
Among the exhibits from Palmer was the Joe Bonamassa Signature PDI 03 speaker simulator . For years, Joe has been using the now legendary 19" PDI 03 speaker simulator from Palmer. At the Musikmesse 2015, a Signature version was presented, tailored to the legendary guitarist.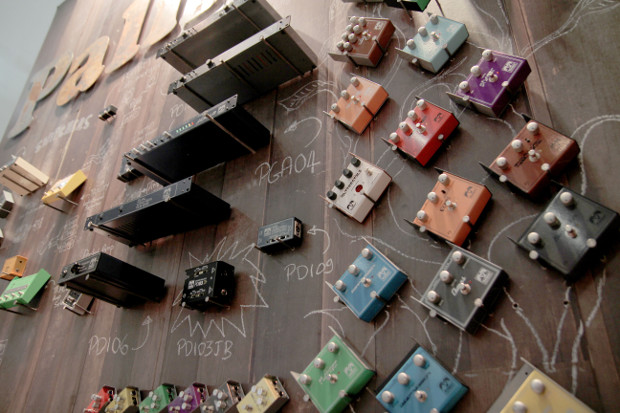 The Palmer Pedalbay was honoured as winner of the PPV Readers' Award. Every year, thousands of readers of the magazines Soundcheck, Keys, Tastenwelt, Drumheads and Guitar vote for the best music instrument and equipment. This makes the award unique, and so we are especially proud to receive it.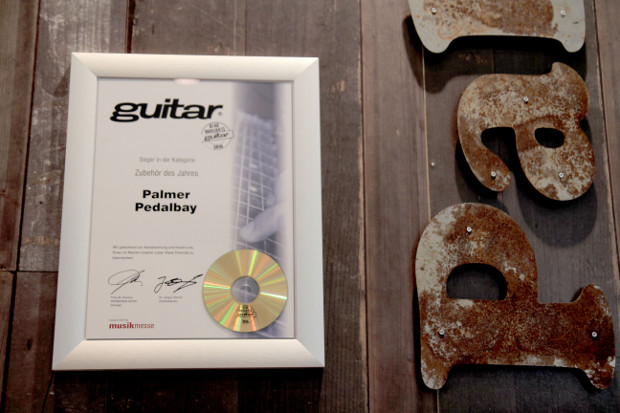 Gravity
Gravity is the new brand of modern music stands by Adam Hall. After 2 years of development work with users and top designers, a sophisticated core range of musicians' stands and accessories were presented at the Musikmesse.
The stands boast a customizable tag concept, robustness and professional quality, and have managed to cast off their image of outdated accessories.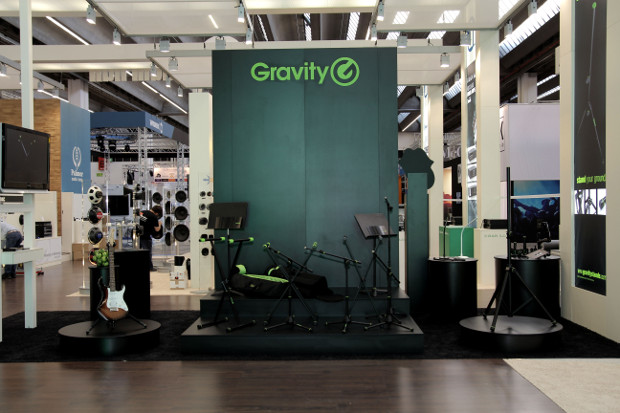 ___________________________________
We would like to warmly thank the whole team for their support before, during and after the trade fair.
___________________________________
Information on the Musikmesse and prolight + sound is available here:
http://musik.messefrankfurt.com/frankfurt/en/besucher/willkommen/erleben.html?nc
http://pls.messefrankfurt.com/frankfurt/en/besucher/willkommen.html
Information on Adam Hall and the brands it exhibited is available here:
http://www.adamhall.com/
http://www.cameolight.com/en/home/
http://www.ld-systems.com/en/home/
http://www.palmer-germany.com/