4,500 euros for the up-and-coming football players of FC Neu-Anspach!
This is the kind of support that would certainly please other clubs: Adam Hall to cover the cost of venue hire for about 420 young football players from the 17 teams within FC Neu-Anspach.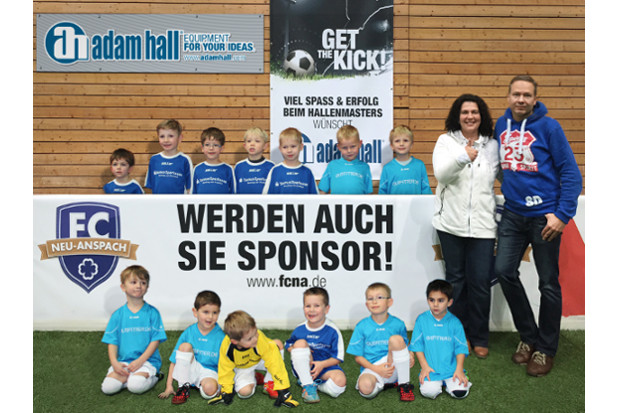 After mayor Klaus Hoffmann (CDU) introduced the idea last year of clubs contributing to the operating costs of municipal buildings and halls due to a deteriorating financial situation, clubs agreed to a 10 euro contribution per active member to be paid to the city.
In the case of the young players from FC Neu-Anspach, Adam Hall, manufacturer of flight cases and audio products, will contribute 4,500 euros, said Sven Wagner, member of the Executive Committee. This would make it possible to avoid increasing the membership fee for the children and young people.
As FC Press Manager Stefan Dörschmidt stated, Adam Hall has already been promoting the sporting youth of the Association for quite some time. According to Wagner, this help goes beyond mere jerseys and other equipment. "We are also happy to let the youngest players play on our company-owned football pitch."
Incidentally, the 10 euro contribution has not yet been decided: The city councillors have yet to decide on this issue in the context of the next budget. As repeatedly reported, 120,000 euros will have to be saved annually. According to information from mayor Klaus Hoffmann (CDU), the additional contribution will however only cover 40,000 euros.
For more information on FC Neu-Anspach:
http://fcna.de/
For more information on Adam Hall:
http://www.adamhall.com/