LD Systems at Mobile Beat Las Vegas 2015
LD Systems for the first time at Mobile Beat Las Vegas from 23.02 to 26.02.2015. For almost two decades, Mobile Beat Las Vegas has been the go-to trade show for DJ's and other live event professionals!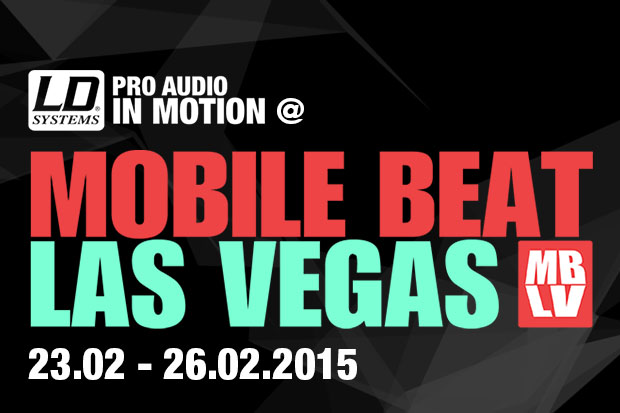 Discover live demos, technical discussions and a world of innovation across the 90,000 square metres of exhibition space. The exhibition covers all the essentials needed for live events, i.e., lighting, sound, software, karaoke, and special effects equipment.
In addition to all the technical innovations, after dark you can enjoy DJ legends performing in the "entertainment capital" of the world – Las Vegas!
For more information on Mobile Beat Las Vegas:
http://www.mobilebeatlasvegas.com/
For more information on LD Systems:
http://www.ld-systems.com/en/home/