LD Systems and Cameo at Neonsplash in Gießen!
The 'Neonsplash' party took place in the Hessenhallen exhibition centre in Gießen on 06/12/2014. The best electro music, top international DJs and thousands of litres of neon paint make Neonsplash nights simply unforgettable – LD Systems supported the party from a sound engineering perspective with its LDVA4 system, while the Cameo Flatpro series perfectly lit up the neon spectacle.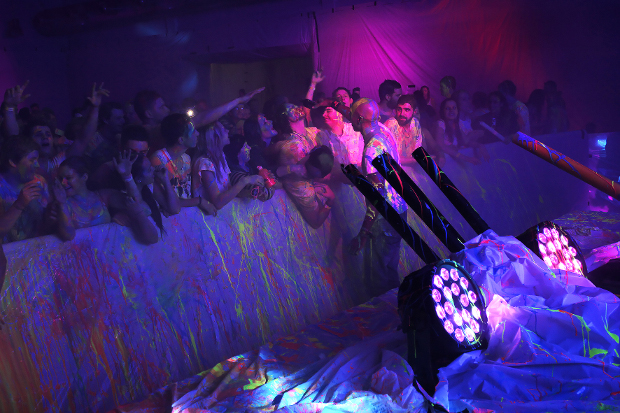 Launched in 2011, more than 150 Neonsplash shows have now been held in 60 cities all over Europe. The combination of music and the 'paint drop' shower at 2 a.m. is attracting an ever-growing stream of fans. As well as entire show elements being displayed in 3D, the whole stage is used as a projector and equipped with the latest visual mapping technology.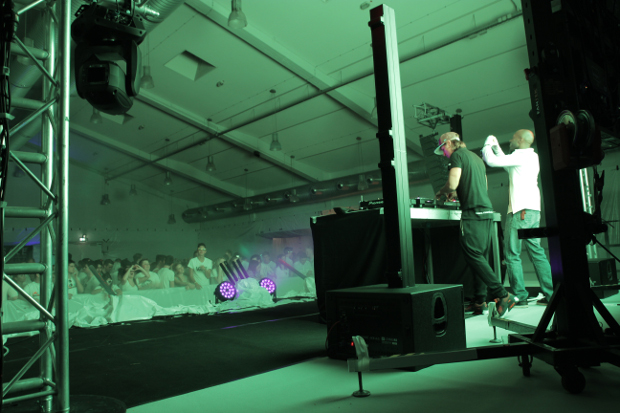 For full information about the Neonsplash paint party, please visit:
http://neonsplash.com/de/
For full information about the Cameo Flatpro series and the LDVA4 system, please visit:
http://www.cameolight.com/en/series/flat-pro-series/
http://www.ld-systems.com/en/series/premium-series/va-4-dual-4-inch-line-array-speaker/