Press: Strong colours, wireless and noise-free: the flat PAR projector CLPFLAT1RGB10IR with IR remote control option from Cameo Light
Flat PAR projectors are ideal for tight spaces as well as for any location requiring effective, elegant and unobtrusive lighting.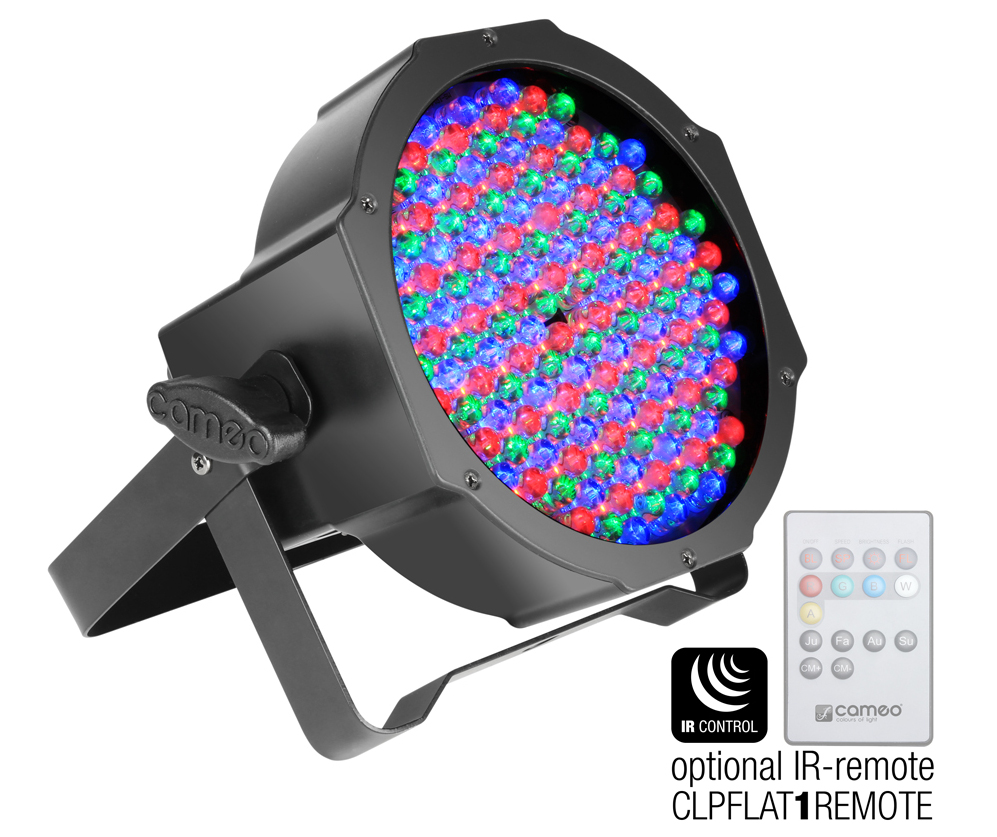 With the CLPFLAT1RGB10IR, Cameo introduces a slim PAR projector in a light ABS housing equipped with 144 bright 10 mm LEDs. Create rich and vivid RGB colour mixes with a light intensity of 4000 lux in a tightly focused 14° beam angle. The CLPFLAT1RGB10IR can be easily and wirelessly operated via an infrared remote control, offered as an accessory, and operates with total silence thanks to convection cooling.
Four DMX control modes, numerous programs and integrated music control provide a range of functionalities and impressive lighting effects. The Cameo CLPFLAT1RGB10IR can be used as master, slave and standalone, and manually controlled by a bright display with four buttons. XLR connectors for the DMX input and output, as well as IEC-power, allow a maximum of 10 projectors in a series, and the adjustable double bracket offers extensive possibilities in terms of installation and assembly.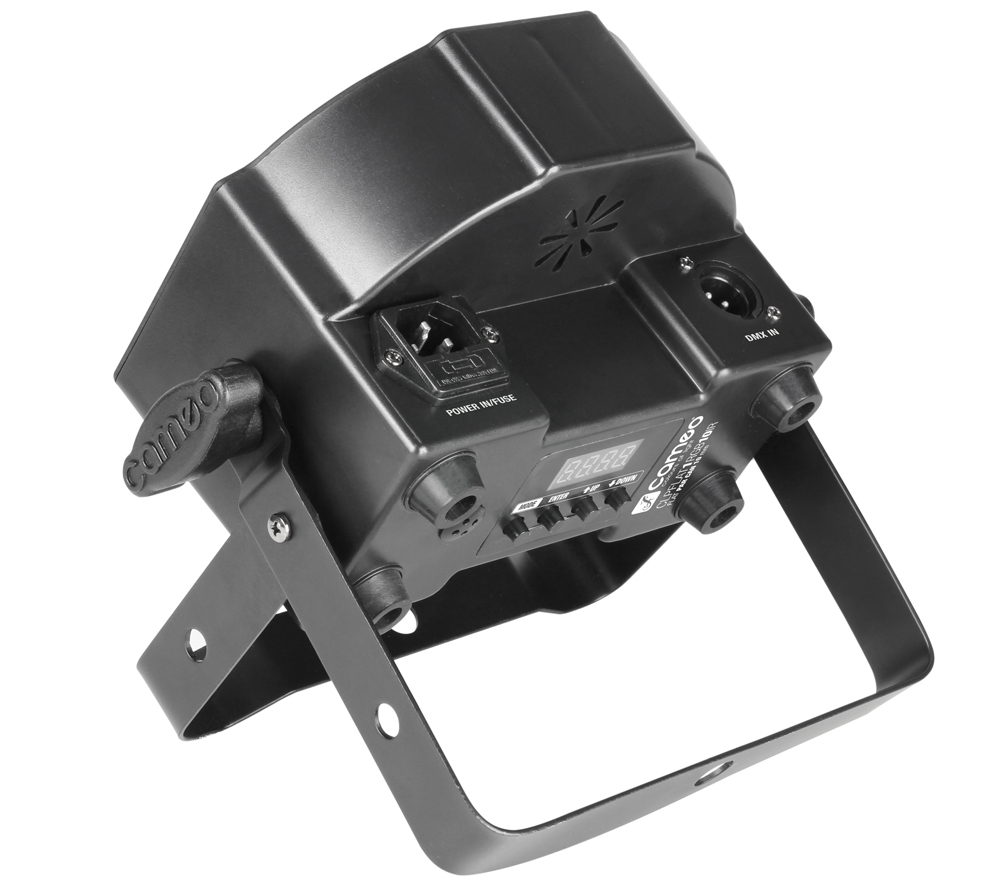 With its very low power consumption of only 15 watts, the Cameo CLPFLAT1RGB10IR is extremely energy-efficient and is also available in a set with four projectors and an IR remote control.
The IR remote control CLPFLAT1REMOTE is available as an optional accessory for € 15.00 RRP.
The single PAR projector is available at a price of € 78.00, the Set consisting of 4 PAR projectors at a cost of € 327.00 RRP.
For additional information, go to:
http://www.cameolight.com/en/products/led-flat-par-cans/flat-par-can-rgb-10-ir-144-x-10-mm-flat-led-rgb-par-spot-light-in-black-housing-with-ir-remote-control-capability/
or
http://www.cameolight.com/en/products/led-flat-par-cans/flat-par-can-rgb-10-ir-set-set-of-4-par-spots-144-x-10-mm-flat-led-rgb-in-black-housing-incl-infrared-remote/
Click here to download the Press Package (Press release in Word format in 4 languages + pictures and logos) !