Simple elegance – LD Systems MAUI 28W at the FENDI fashion show in Barcelona
A fashion show featuring the latest collection from the Italian fashion house Fendi took place on 18 June at the famous Barcelona Pavilion designed by German Architect Mies van der Rohe. The discrete MAUI 28 in white perfectly blended into the futuristic environment and broadcast a gentle and smooth sound throughout the whole venue.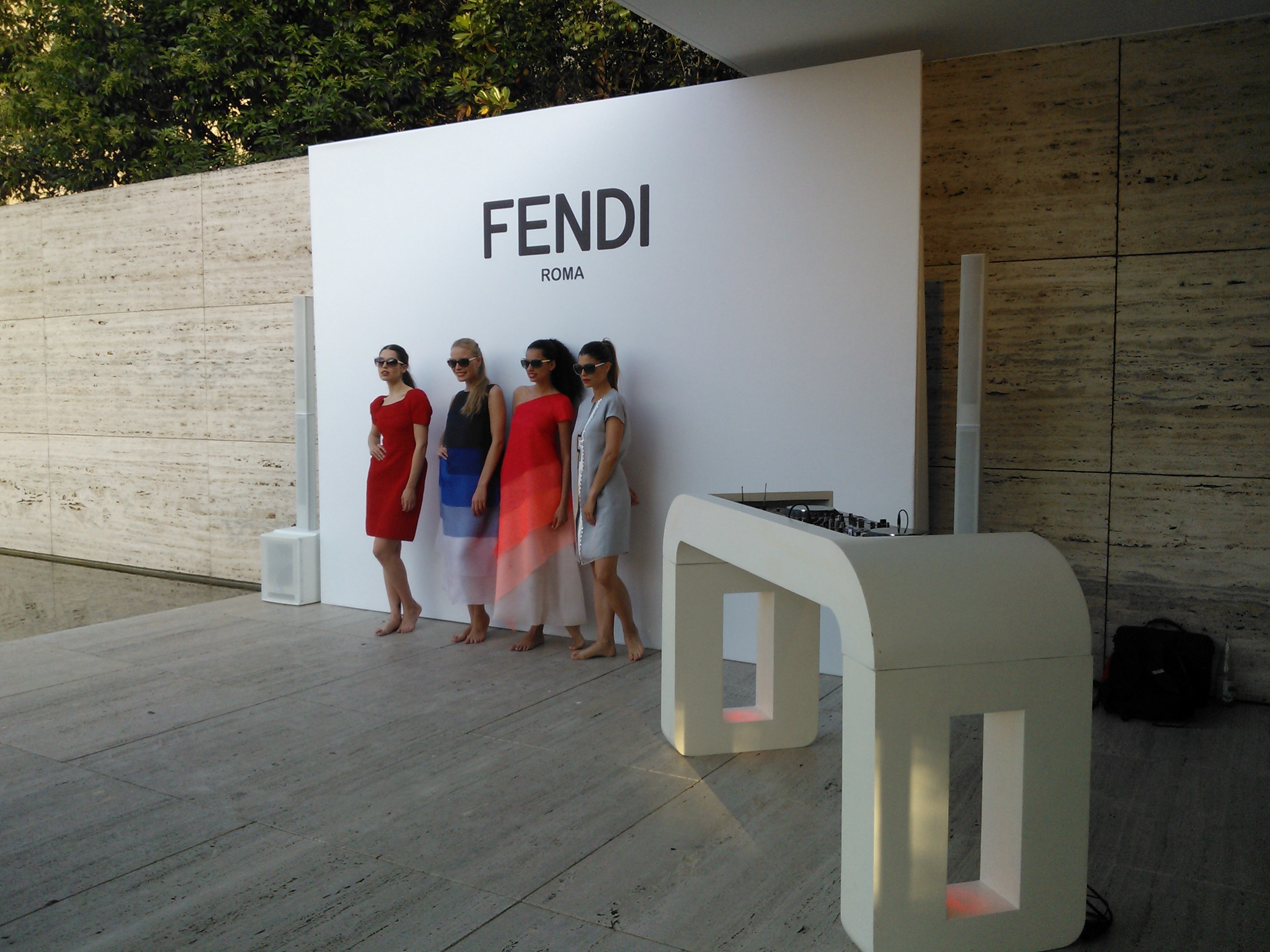 The MAUI 28 is the ideal solution for musicians, DJs but also for presentations, as well as for demanding musical cues. The compact system combines a PA and a monitor in one and so guarantees a satisfying listening experience for both the public and the musician. This is achieved through a very even dispersion and long range. Even outside of the listening area, you can also enjoy a more evenly, harmonious sound.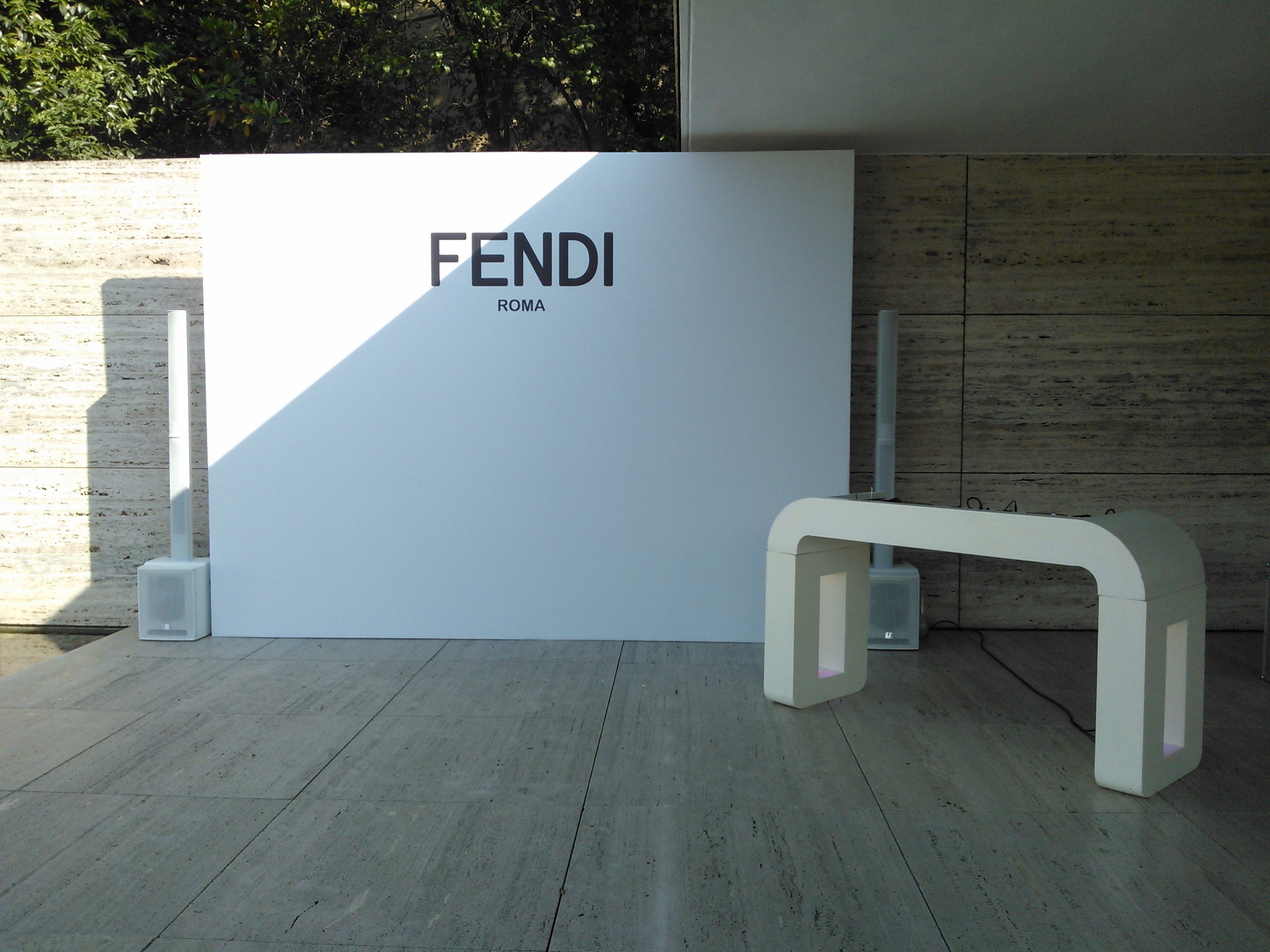 The system is neat, inconspicuous and easy to operate. Because no cables and stands are required, this "plug-and-play" system can be set up and taken down again very easily and quickly. No disturbing speaker cables, no speaker stands, no transport issues, simply plug in the mixer and you're ready to go.
For more information about the MAUI 28W, please visit:
http://www.ld-systems.com/en/series/maui-series/maui-28-w-compact-column-active-pa-system-white/
Source: Codigo Sound LD Systems customer Codigo Sound & Light Projects Barcelona is known for its professional work exclusively with top brand names. In addition to sound, they also provide lighting, production, design and technical support.