LD Systems DJ800: PA power amplifier for mobile DJs & co. – Product Review by delamar.de
The LD Systems DJ800 is the strongest power amplifier in the manufacturer's DJ series. The two-channel power amplifier in A/B class version provides 400 watts per channel at 4 ohms, 2 x 240 watts at 8 ohms and a whopping 800 watts in bridged mode. The unit weighs only 10 kg and is thus especially attractive for mobile DJs or small bands.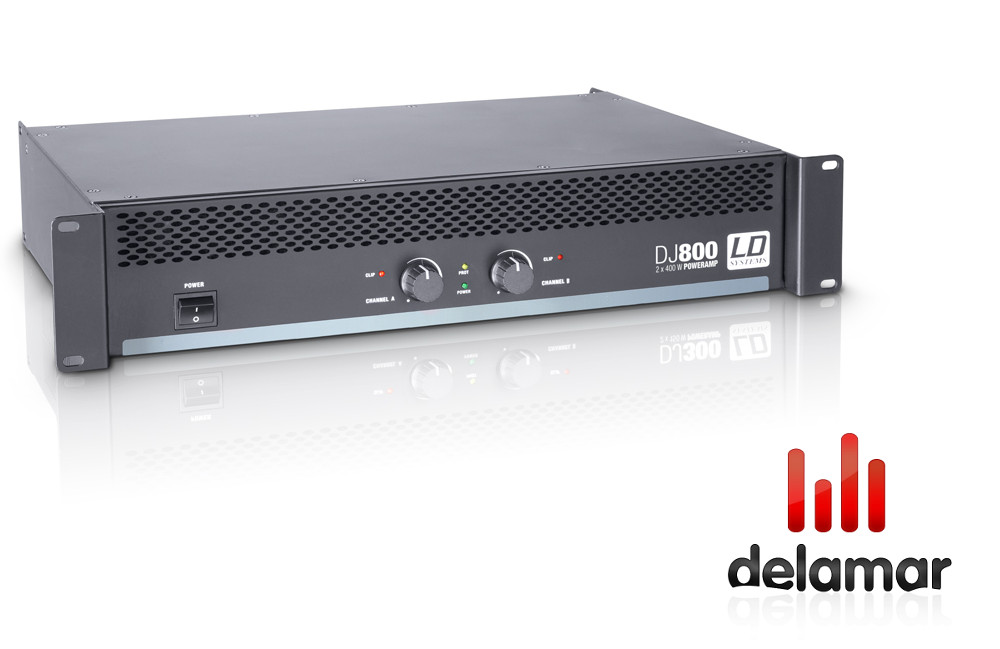 PA Power Amplifier with max. 800 W: LD Systems DJ800
The LD Systems DJ800 features circuits to protect the electronics; in addition, a switch-on delay on board is provided. The amplifier is cooled by the perforated front panel and a silent fan, according to the manufacturer. XLR and stereo jack sockets are available as inputs, while the outputs are Speakon compatible connectors and screw clamps. A ground lift switch ensures the separation from the ground and thus eliminates ground loops. LD Systems claims that the DJ800 works reliably in the whole frequency range from 20 Hz to 20 kHz with high dynamics and impulse fidelity.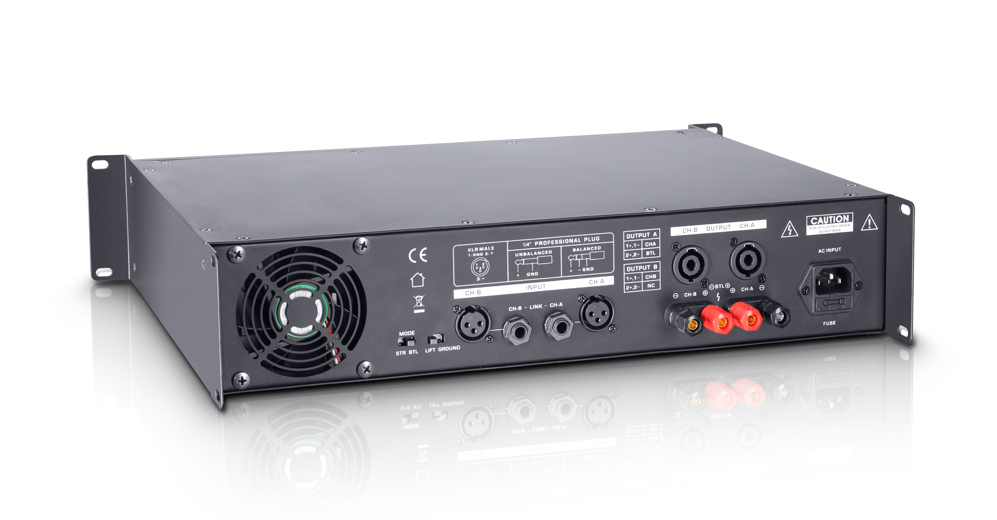 LD Systems DJ800: Features
• Power Amplifier with 2 channels
• Input Sensitivity: 0.85 V
• Voltage Gain (Gain): 32 dB
• Performance @ 1 kHz: 2 x 400 W (4Ω) / 2 x 240 W (8Ω) / 800 W (8Ω, bridge)
• Inputs: 2 x XLR, 2 x 6.3 mm
• Outputs: 2 x Speakon, 2 x screw clamps
• Soft-Start + protection against short-circuit, DC, overvoltage and overheating
• Dimensions: 483 x 88 x 298 mm
• Weight: 10.1 kg
The volume controls are described as easy-to-grip (a small ribbing is evident) and LEDs display the active operation, occasional clipping and the activation of the protection circuits. If you prefer a step down, you can look at the even cheaper models DJ300 and DJ500 – like the 800 model presented here. Their stereo performance in bridge operation is reflected in the name of the product.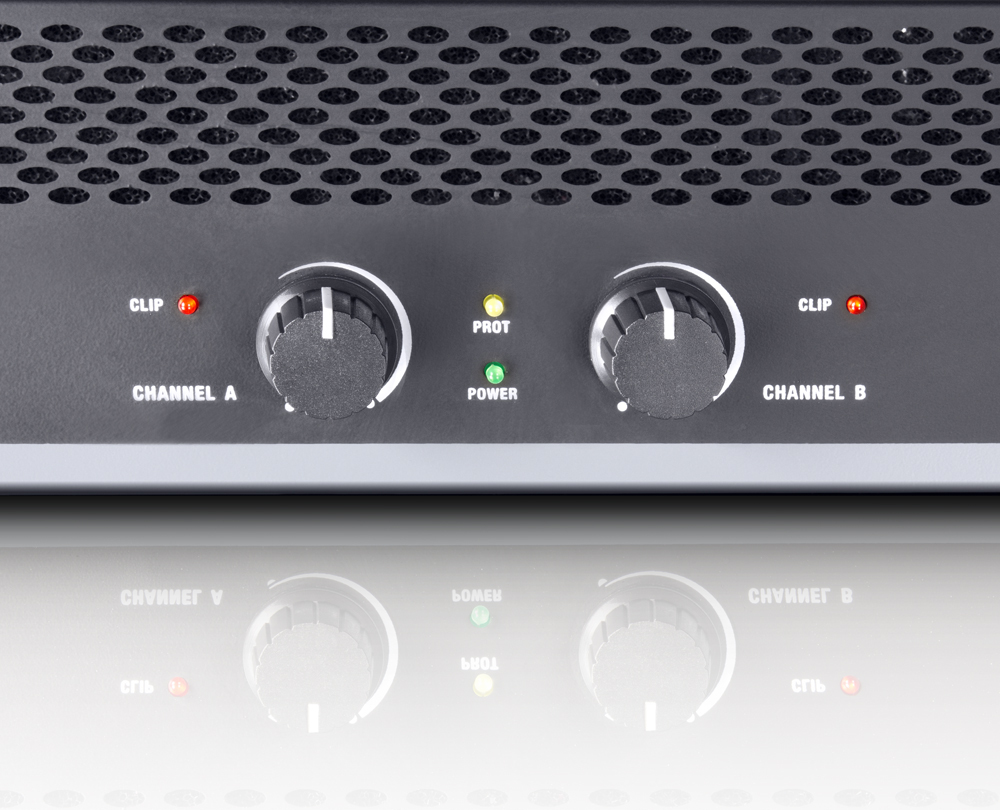 LD Systems DJ800: Price & Availability
The LD Systems DJ800 is available in German stores and retails for € 219 (incl. VAT)
For more information about LD DJ 800 visit:
http://www.ld-systems.com/en/pa-power-amplifiers/dj-800-pa-power-amplifier-2-x-400-w-4-ohms/
Source: http://www.delamar.de/, Germany, May 2014
Author: Felix Baarß
Felix Baarß completed his first musical steps on the piano and began in the middle of the 90s with the production of electronic & electro-acoustic music. He is working as head of service for delamar.