Press: Adam Hall Group announces SF SES for exclusive Distribution in Turkey
German manufacturer and distributor Adam Hall, global operating keyplayer from the ProAudio-, Event- and MI-Industry since nearly 35 years, has welcomed Turkish distribution and project heavyweight SF SES ve Isik Sistemleri A.S. from Istanbul as their exclusive distributor in Turkey, Cyprus and Azerbaidjan.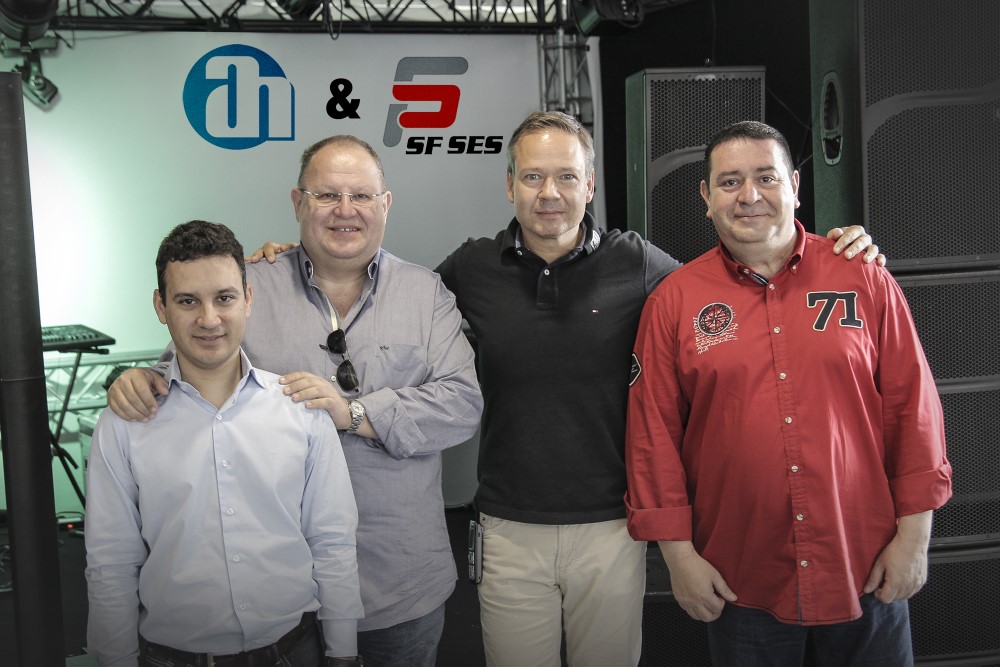 SF SES is taking on the distribution for the manufacturer´s renowned brands LD Systems (PA), Cameo Light, Palmer ProAudio, Defender (cable protection), Hardware & Fittings (for case builders), Stands and Accessories with effect of June 2014.
Markus Jahnel, COO of Adam Hall: "We had clients in Turkey since a couple of years but frankly spoken, our focus was not really on this market. The time we got in touch with SF SES half a year ago we immediately gain in the impression to talk to the most capable partner to promote our vast array of excellent and innovative brands like e.g. LD Systems, Palmer and Cameo in the designated area."
As an outcome of the intensive exchange of views and experience in the last months and meetings in Istanbul and Neu-Anspach both parties decided to invest a great deal of effort into developing the Turkish market with immediate effect. The agreement was signed on the occasion of a recent factory visit followed by an extensive product training in the manufacturers headquarter in the rural and remote village Neu-Anspach, close to Frankfurt/Main.
"Adam Hall represents exciting opportunities to complement our existent high profiled lines in the fields of Installation, System Integration, Studio and live Sound as well as in the Rental Market and for the vibrant trading business", SF SES Founder and Owner, Samim Mutluer, commented. "From now on we will be in the position to expand our operation to serve the growing requirements of medium sized audio and light systems and the distribution and trading business, too."
Additional information is available at:
http://www.adamhall.com/
or
http://www.sf.com.tr/
Click here to download the Press Package (Press release in Word format in 4 languages + pictures and logos) !