Online now – the brand-new Rolling Stones Cable-website!
Adam Hall is working with the "World's Greatest Rock 'n' Roll Band of All Time", the Rolling Stones and Bravado to bring the exclusive Rolling Stones® cable series to the market. Adam Hall now presents a brand new page, on which you can get information on the strictly limited cable line.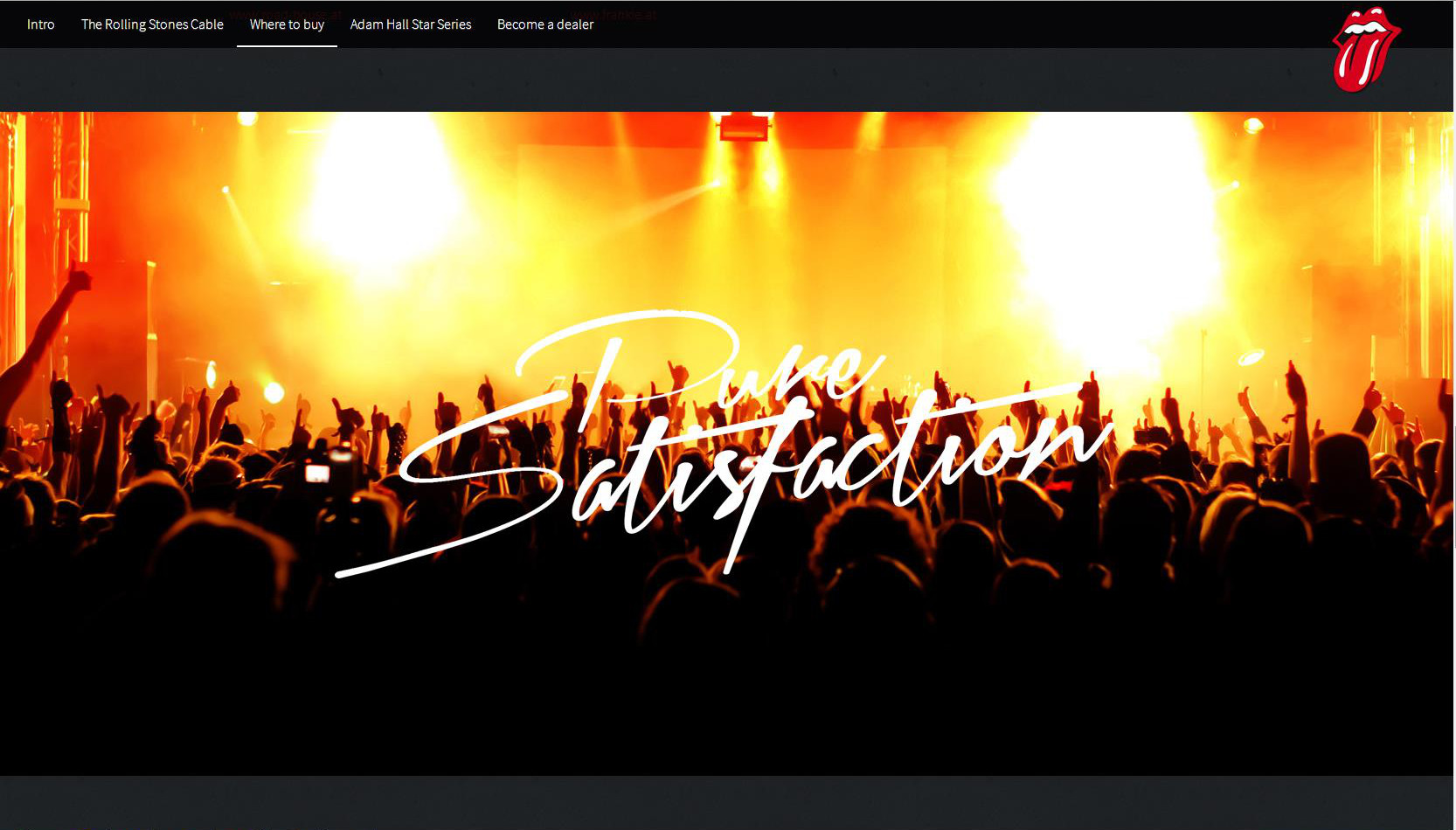 The common cable line bears not only the name of the Rolling Stones, but also perfectly conveys the band's high standards and are tailored for all musicians. When developing the cable, in addition to an undistorted sound transmission, longevity was also a key objective. You can expect more fascinating collaborations in our 6 star series in the future.
The rollingstones cable website has been designed with clarity and user-friendliness in mind: http://rollingstones.adamhall.com/ new on the Internet. You can easily get information about the products of the ah cables 6 star series.
The website offers all relevant information about the exclusive cable line, all important specifications and product images. The drop-down menu "Products" is divided into individual categories, for easy selection.

In the field "Become a dealer", you can learn about how to become a distributor for the range of Rolling Stones cables. For further searches, the button "Available At" will also list, under the product descriptions, all official online retailers for that specific product.
Visit the website at:
http://rollingstones.adamhall.com/