Straightforward and reliable – the DJ Power Amplifiers from LD Systems
As the name suggests, the newly designed stereo amplifiers of the DJ series from LD Systems are primarily intended for disc jockeys, for mobile use, or even for fixed installation. They are also an excellent choice for solo entertainers, bands, and for a home studio.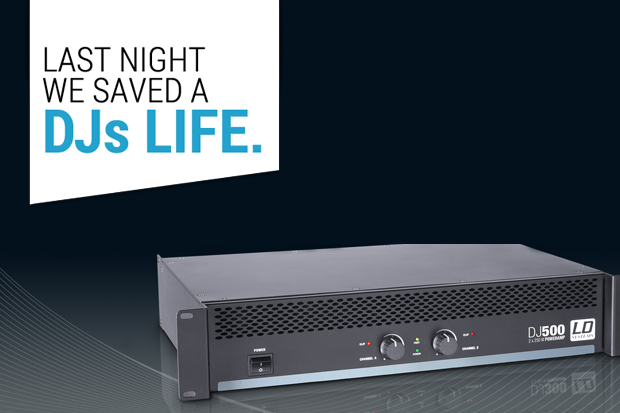 The three models DJ300, DJ500 and DJ800 are solidly built and designed in the proven AB class; they are extremely reliable and deliver a 4 ohms dynamic, transient response of 150 W to 400 W per channel in a frequency range of 20Hz – 20kHz, and all that, at an excellent price-performance ratio.
Protection circuits against short circuit, DC, overheating, overload, switch-on delay and low-noise fan have been included in this all-round professional equipment. As inputs, XLR and TRS connectors are used, which also allow for balanced signal routing. The speakers are connected to Speakon-compatible outputs or strong screw terminals, which are also suitable for banana plugs.
In addition to the handy volume controllers on the front, LEDs clearly show the function of the power amps, overdrive and the response of the protection circuitry. On the back, recessed switches select the bridge mode and ground lift function, when ground loops occur.
For more information about the products, visit:
http://www.ld-systems.com/en/series/dj-series/