Palmer Pocket Effects Chorus, Flanger and Analog Delay are presented in new product videos
Effect pedals have been at the feet of nearly every guitar player on the planet since the Rolling Stones hit the airwaves with "Satisfaction". Today, the Palmer product range includes an extensive selection of pedals for different effects – for guitar and bass. Both the classics in our effects series Chorus and Flanger as well as Delay are presented in three brand new product videos.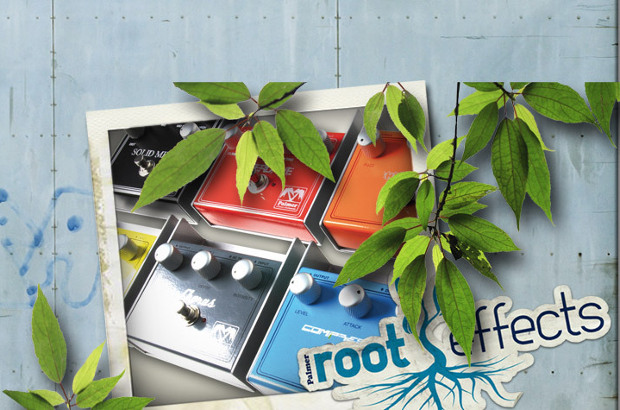 All Palmer effects pedals are equipped with extremely robust switches and solid knobs – and can withstand a lot of stomping. The uniform steel box design is a novelty in the audio industry, which makes putting together different pedalboard configurations much easier.
Palmer Pocket Effects – Chorus Since they were introduced almost 40 years ago, Chorus pedals have become a permanent fixture for countless guitarists. In addition to faithfully recreating the classic effect, the Palmer Pocket Chorus also provides contemporary chorusing. Speed, Depth and Rate controllers easily set the pedal from subtle double tracking to rotary speaker tones and dense 3D soundscapes.
Palmer Pocket Effects – Flanger Whether you like transparent floating modulations with a touch of metal in the tone, or extreme, particularly effective jet sounds, Palmer Pocket Flanger leads the way. Three controllers for Rate, Depth and Mix offer extensive configuration options for classic and modern flanging effects.
Palmer Pocket Effects – Delay Providing classic bathtub and slapback echo for authentic rockabilly guitar as well as rich, ambient repeats, the Palmer Pocket Series Analog Delay oozes the warm vintage character of the classic 70s pedals. With the controllers Time, Rate and Mix, the delay can be adjusted up to a maximum of 360 ms, as well as the number of repetitions, and the ratio of direct sound to effect.
For more information on these products:
http://www.palmer-germany.com/mi/en/Products/Effects-Pedals.htm