Custom sounds at "The Voice" – Philip Niessen and the Palmer TINO System
Professional musicians need professional equipment. The German guitarist and producer Philip Niessen relies on the high quality products from Palmer Musical Instruments and designs his guitar sounds for "The voice of Germany" with the smart switch solution of the TINO system.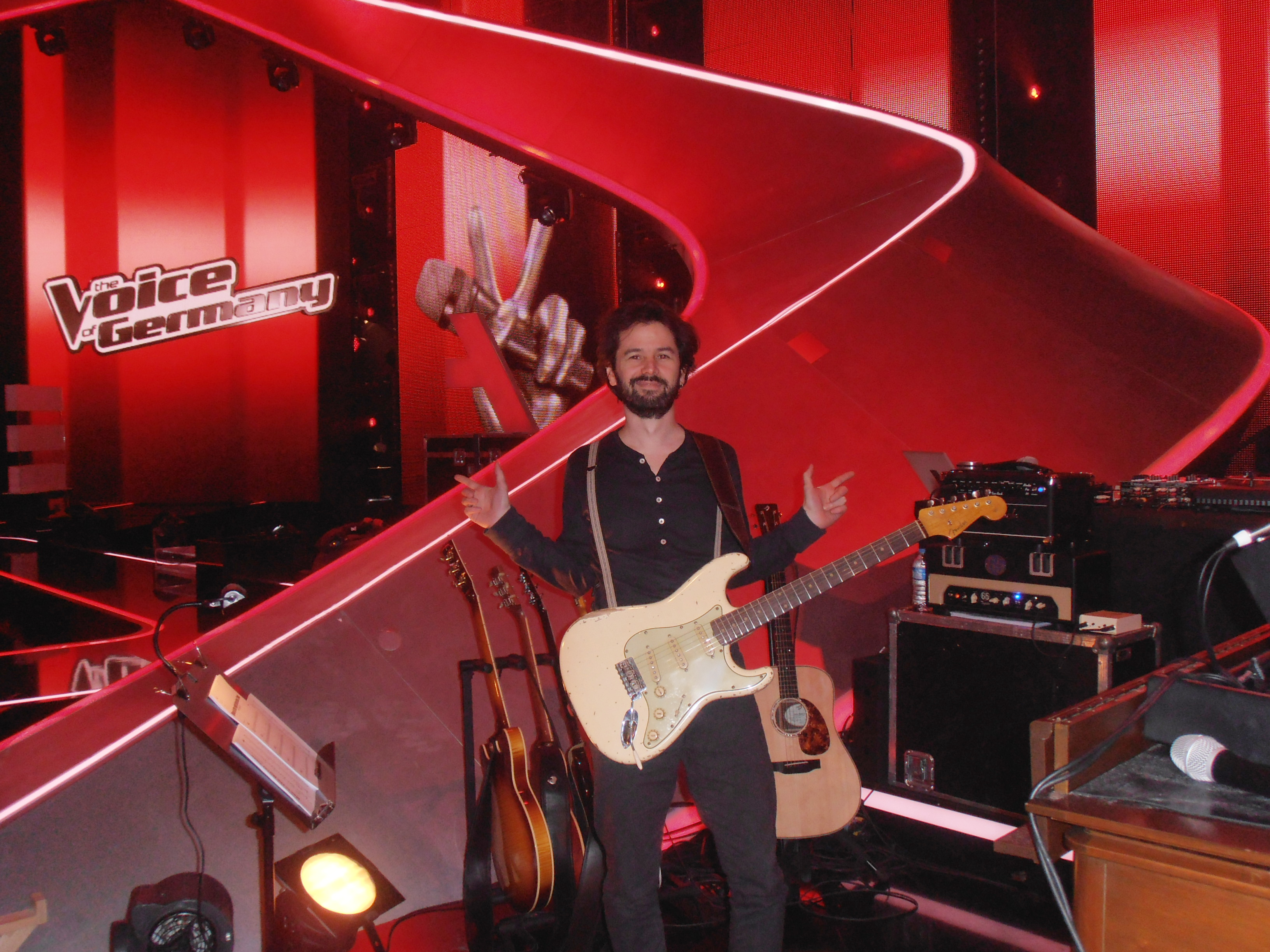 Philip has been collaborating since 1996 with well-known artists such as Cassandra Steen, Rea Garvey, Die Fantastischen Vier, or Sarah Connor. Also Philip performed in live bands for several TV productions, such as "TV Total", "DSDS" and "The Voice of Germany". From 2002 to 2007, he accompanied international superstars such as Anastacia, Mary J. Blige, Katie Melua, Tom Jones, and many more with the TV Total band "Heavy sound".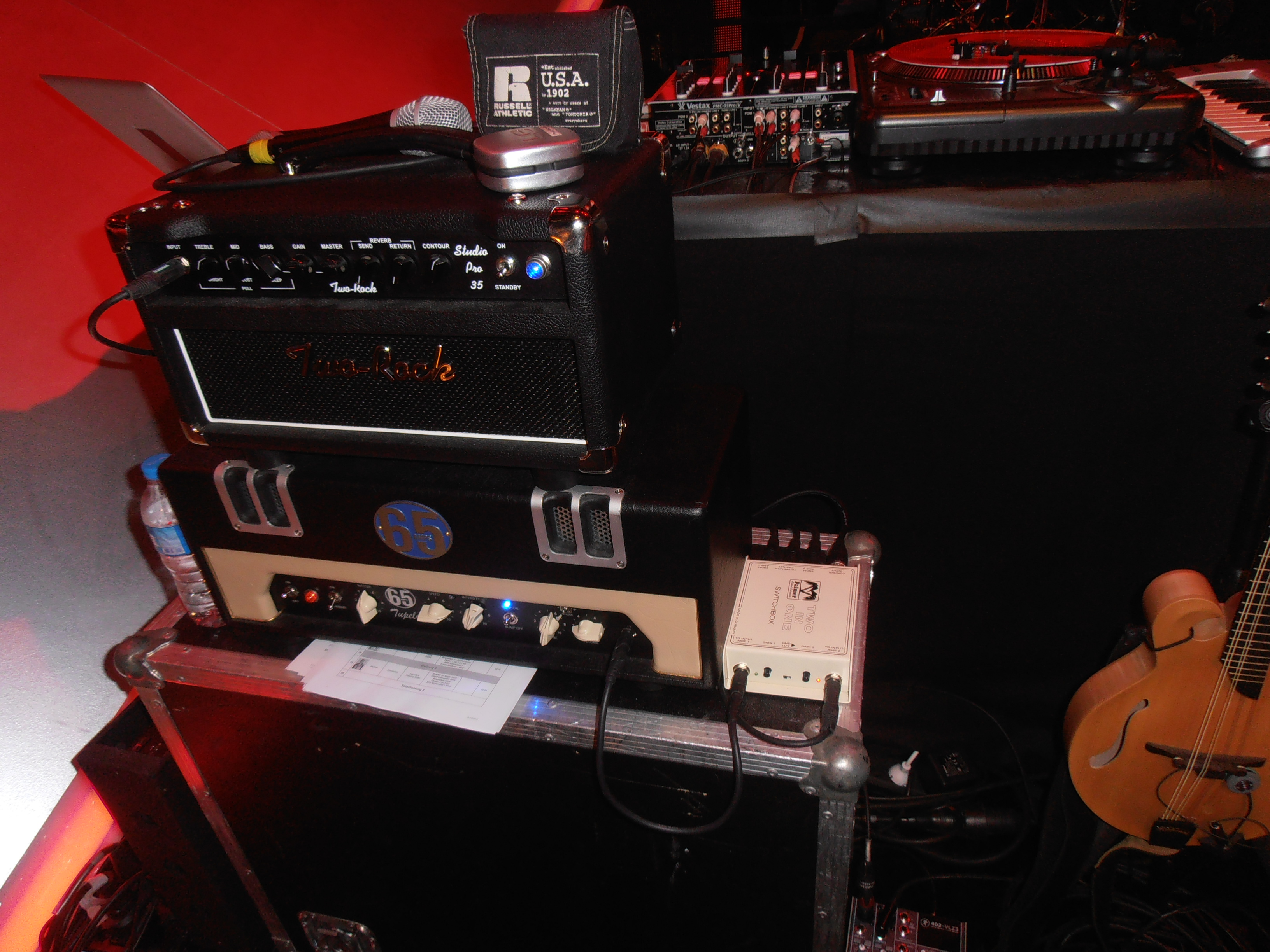 On the photos, you can see Philip Niessen with the predecessor of the switching system PTINO, which has now been replaced with the new system PTINOS.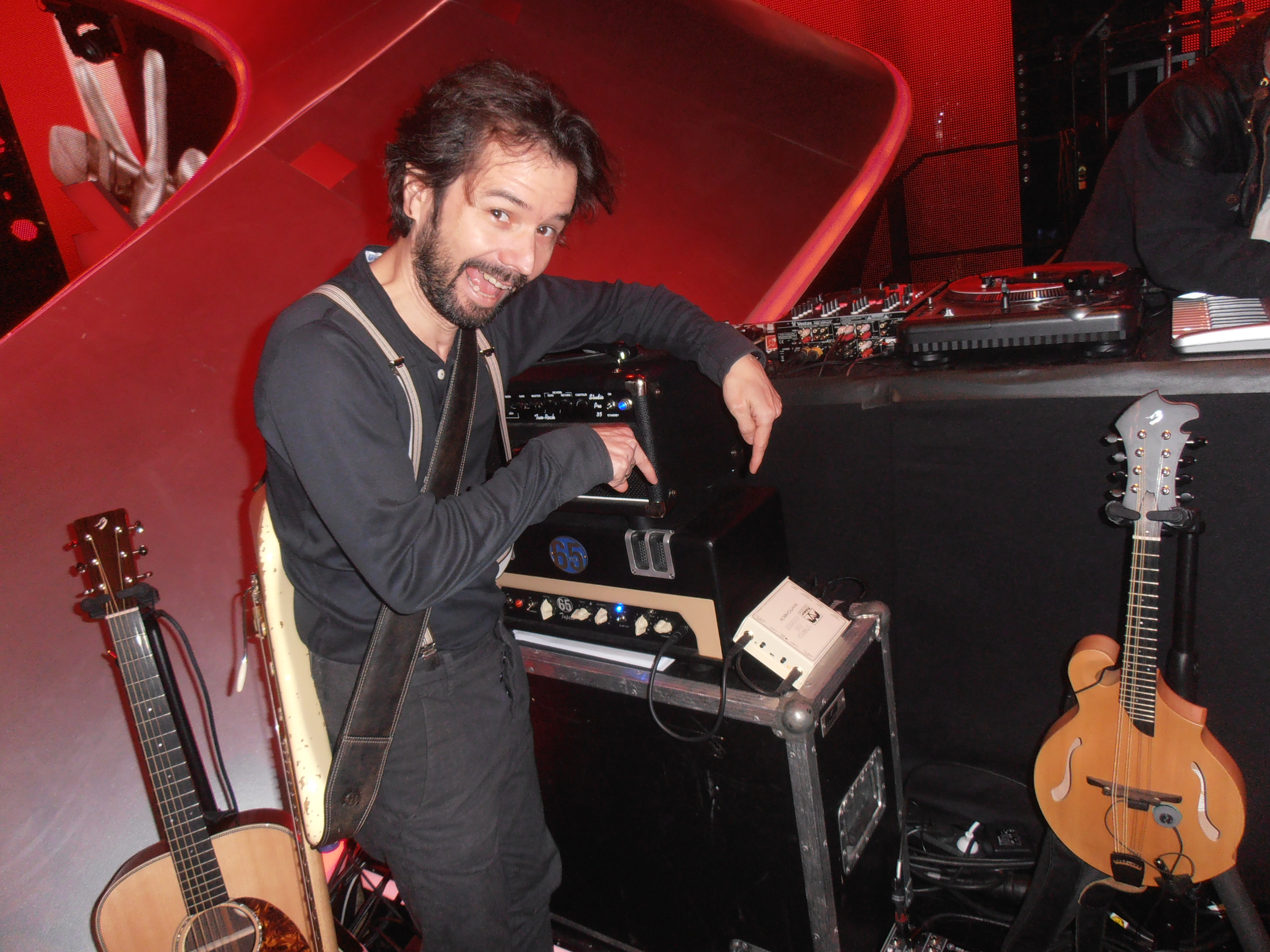 The new Palmer TINO SYSTEM – the smart switch solution for 2 guitar amplifiers on a guitar cabinet
Ambitious guitar players often use more than just one amplifier in order to obtain different basic sounds. However, transport, space restrictions and the decrease in output associated with PA speakers can be very inconvenient. This is where TINO SYSTEM promises to help. The system connects two amplifiers to a single loudspeaker cabinet and switches between them. Regardless of whether you use tube amplifiers which must always be connected to a load to prevent damage, or transistor models. Even a mixed combination is easily possible.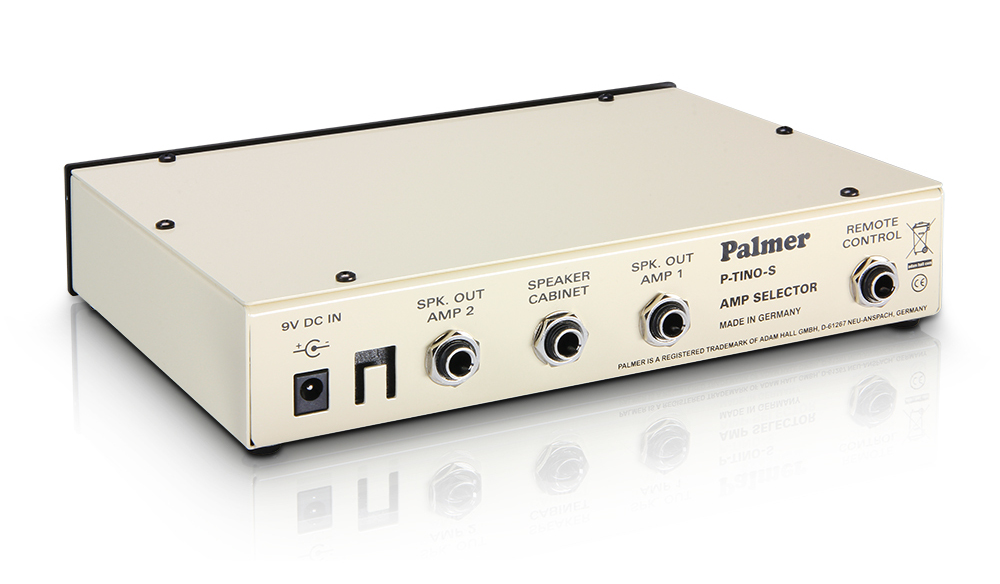 The switch-over between the amplifiers can be operated via a pressure switch on the device or via an optional standard foot switch or switching system. If the switch cannot be done with a switching system, a standard footswitch can be connected to the corresponding 6.3 mm jack.
Click here for more information about this product:
http://www.palmer-germany.com/mi/en/TINO-SYSTEM-Switching-System-2-Guitar-Amplifiers-to-1-Cabinet-with-Remote-Input-PTINOS.htm