"Take back the light – 2 of 2": Win Justin Timberlake concert tickets with overnight hotel accomodation plus the brand new Cameo lighting system CLMPARCOB1
"The 20/20 Experience World Tour" has begun on 06th November 2013, and is now the fifth World Tour by Justin Timberlake. Most of the shows are sold out, but don't worry, we still have got tickets for you.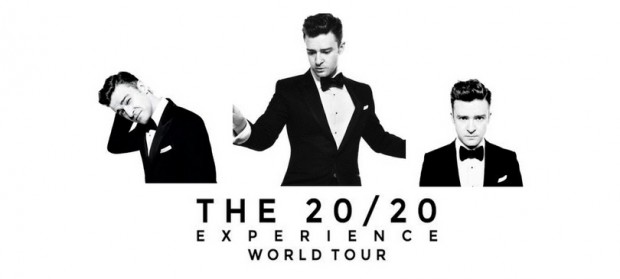 Do you remember the Cameo Light competition, where you could win the second part of the album "The 20/20 Experience"? This time we do it even better! Under the motto "Take back the light", we are giving away 2 tickets to the Justin Timberlake concert on April 20th, 2014 in the LANXESS arena in Cologne, including hotel accommodation and a brand new Cameo Light CLMPARCOB1 lighting set.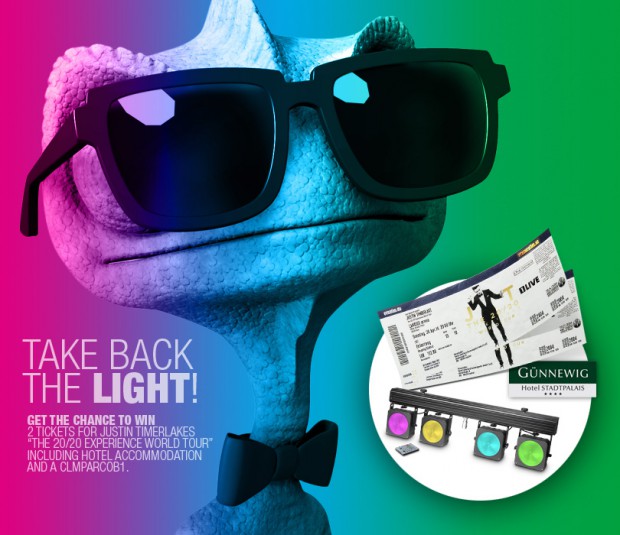 Here is how you can participate:
Step 1: "Like" this blog post.
Step 2: Write a comment under this blog post by March 31, 2014, 11:59 pm. Of course, we want to know why you would like to win. Don't forget to add your name and e-mail address (which will not be shown):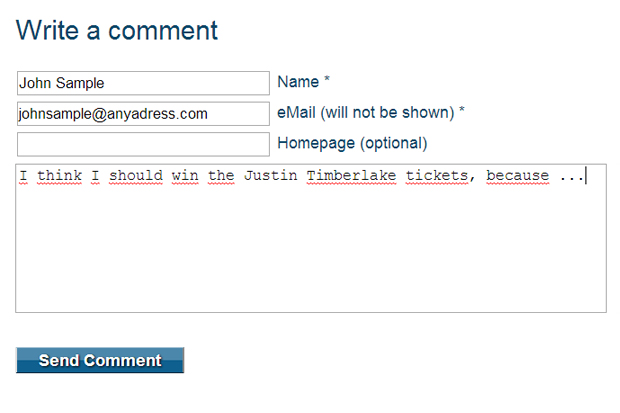 Step 3: Wait – on the 1st of April, we will announce the winner here on the blog.
Good luck!
For more information on Cameo Light:
www.cameolight.com
Learn more about the Cameo Light CLMPARCOB1:
www.cameolight.com/CLMPARCOB1
More about Justin Timberlake:
www.justintimberlake.com
With your participation in the sweepstakes you subscribe to the Cameo Light Newsletter. You may cancel this subscription anytime thereafter.