The team from Adam Hall visiting the Heide Park Soltau Resort
On the 7th and 8th of August, a team from Adam Hall joined by our Hamburg-based field staff Ulli Golka, visited the "Madagascar LIVE! – It's Circus Time" show at the Heide Park Resort in Soltau, because Ulli was instrumental in designing and equipping the tent, stage, sound system and lighting. Since many professional products from the Adam Hall range are being used, the show offered a welcome opportunity to experience our equipment in action.
The Heide Park Resort was opened in 1978. It is North Germany's largest leisure and family park covering an area of​850,000 square metres and including more than 50 attractions, such as the highest gyro-drop tower and the fastest and tallest wooden roller coaster in the world. Depending on the season, the company, adjacent hotel and Holiday Camp employ up to 900 employees.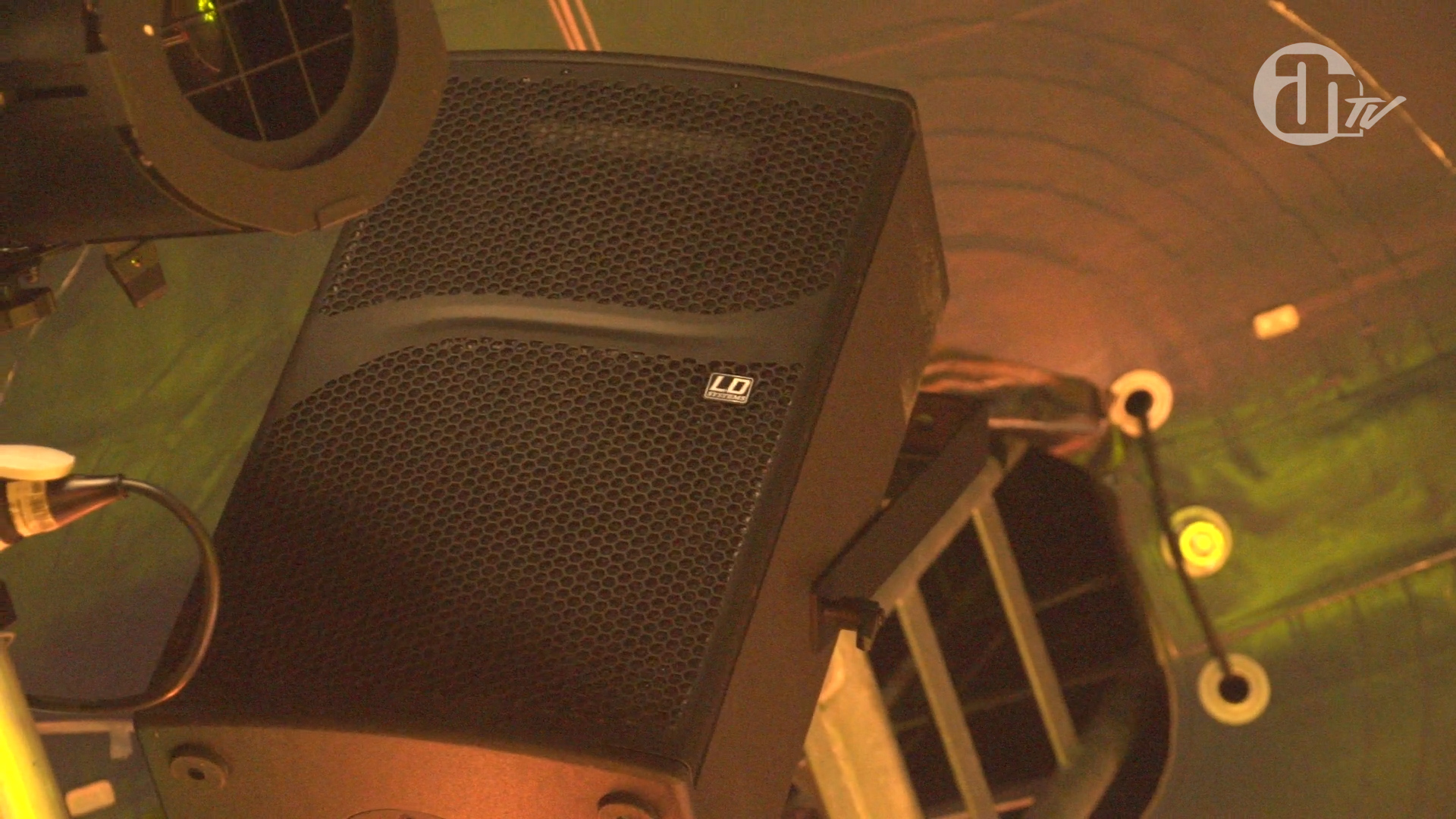 For the sound, the show relies on speakers from LD Systems: six full-range DDQ12 speakers are set up on the tent poles, two V215B subwoofers right and left of the stage for powerful, well defined bass sounds. They are driven by an LD Systems SP4K amplifier with 2 x 1,950 watts of power. The two Audac WX802OB external speakers on top of the awning, also from the Adam Hall catalogue, are powered by a DP1600 Class H amp from the DEEP2 series by LD Systems; the digital signal processing of the entire system is handled by two LD DPA260 6-channel speaker processors.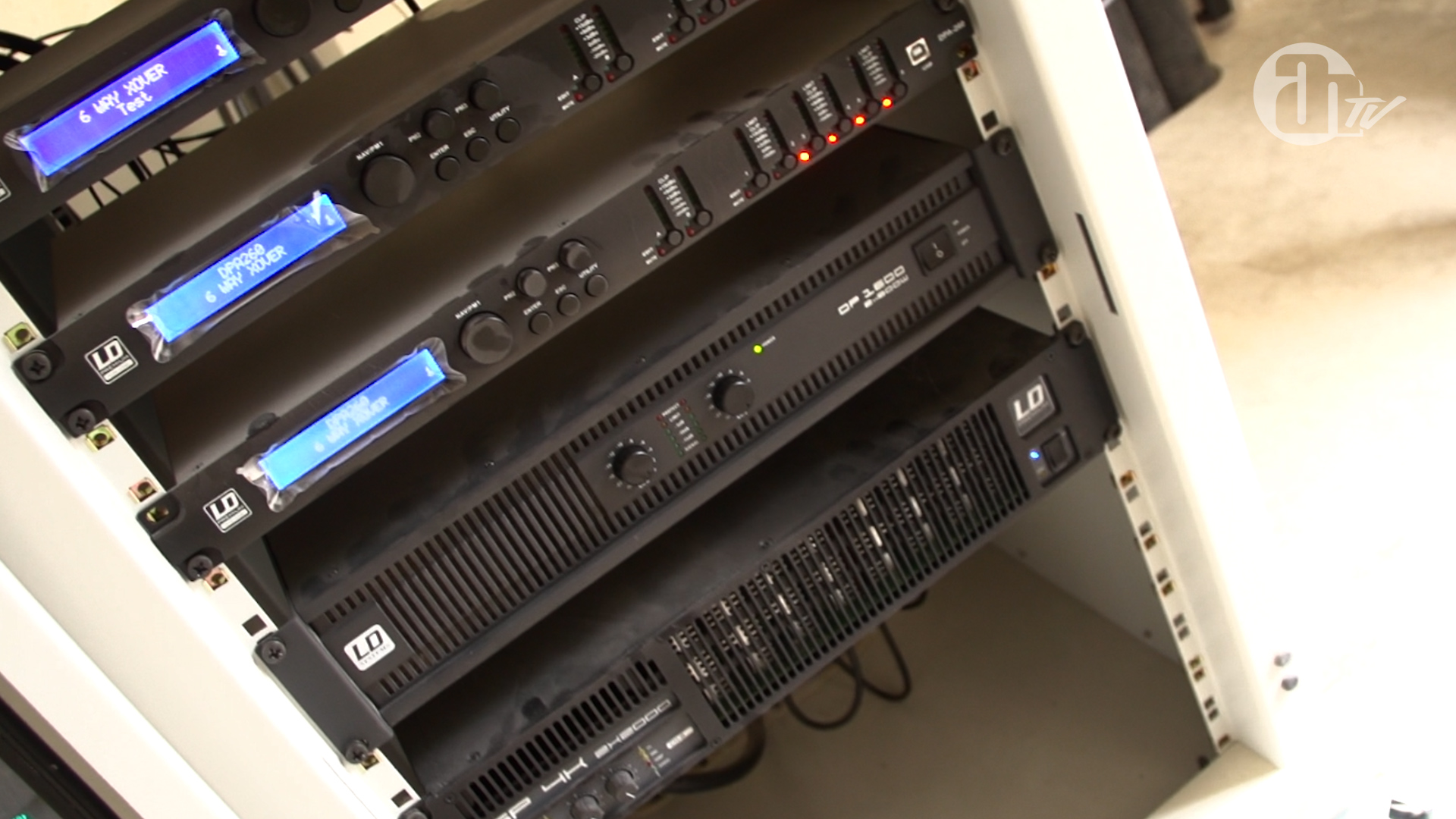 The stage itself is a special design from 2M Theater & Event GmbH. The half-round stage consists of standard platforms, as well as some custom designs, such as arches and cut-outs for fog and pyrotechnics effects.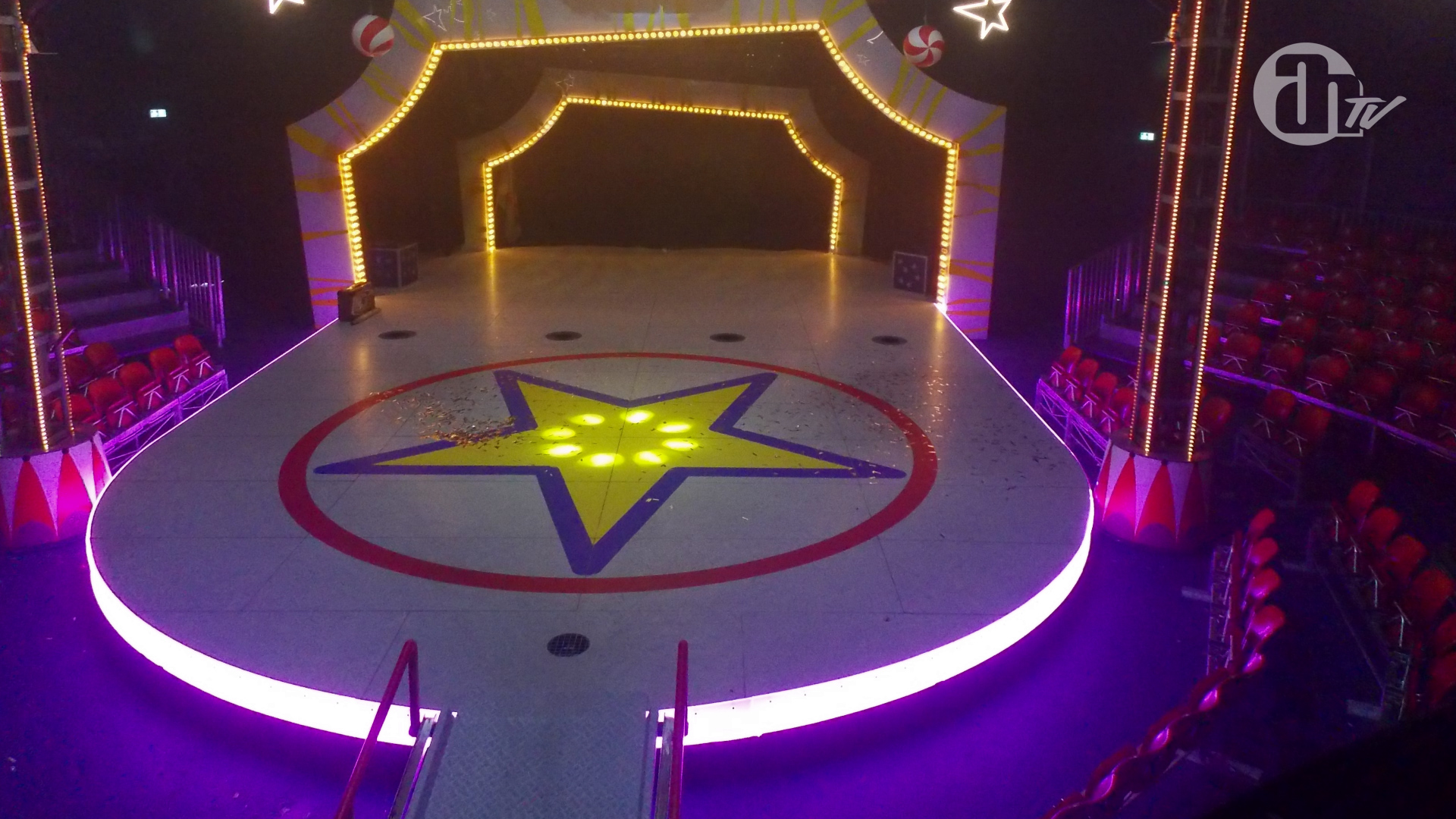 Also to be found at the Heide-Park Pirate 1,200 seat Arena: LD Systems amplifiers and V218B subwoofers, that show off their potential at "The Gold of Port Royal" show.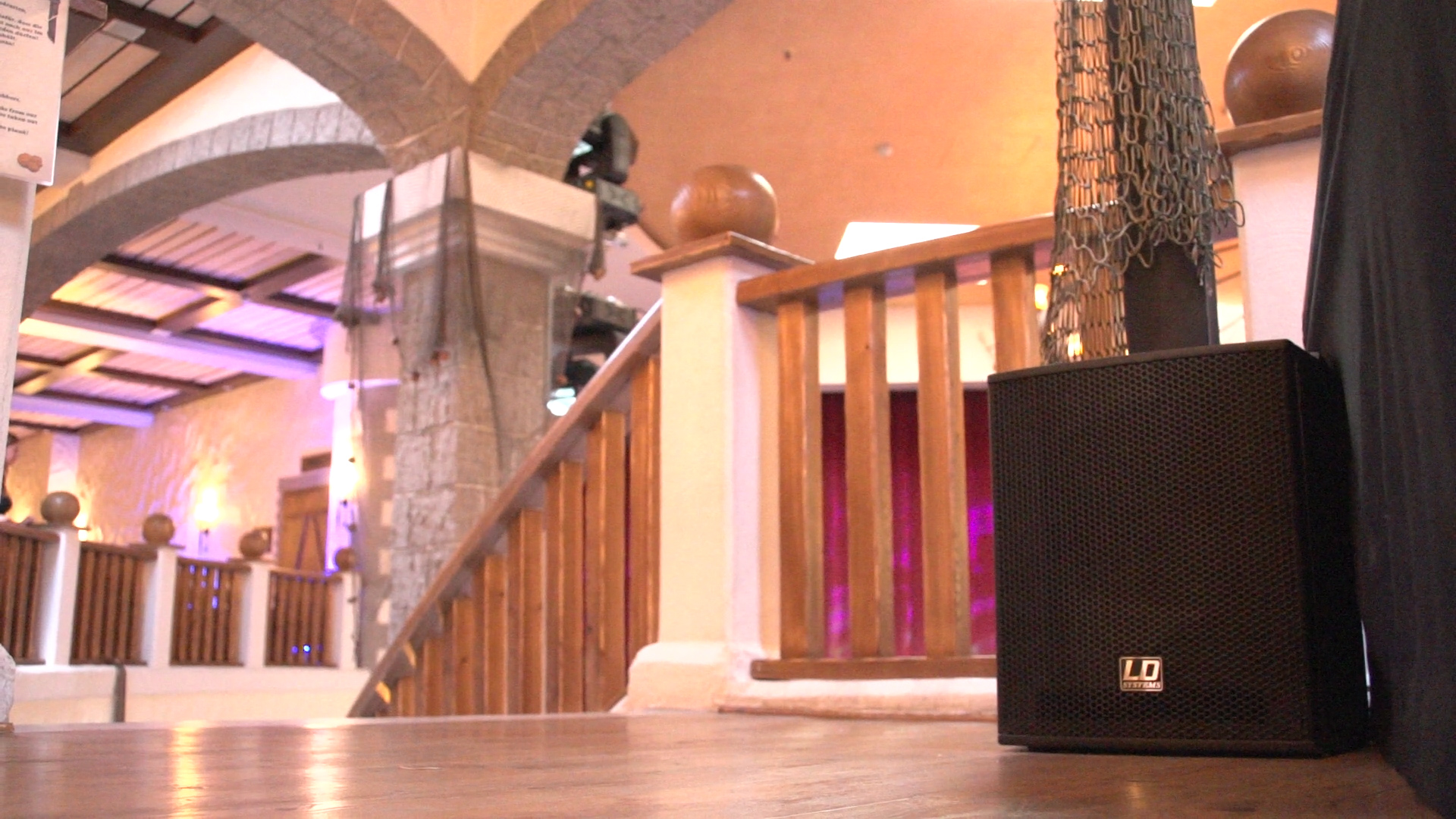 During the visit of the Adam Hall team, it was still "Showtime at Heide Park" regardless of the late hour. A singer provided the entertainment during the evening buffets at Hotel Port Royal, accompanied on stage by two LD MAUI28; the wireless system supplied by LD Systems.
The team from Adam Hall was able to enjoy two very special and exciting days at the resort and is grateful for the opportunity to work with Heide Park.
For more information, check out:
http://www.adamhall.com/en/Adam_Hall_Login.html
Click here for the Heide Park Resort:
www.heide-park.de
More information about 2M stage platforms can be found here:
http://www.2m-deutschland.de/en.html