Wanna escape traffic jams? – Adam Hall advertises with a large poster
Adam Hall, based in Neu-Anspach, goes in search of new employees in rather unusual ways. For some time now, at the PPR intersection in Bad Homburg, there has been a large poster saying in big letters: "Wanna escape traffic jams? Dream Jobs also available here in Neu-Anspach. Apply now!"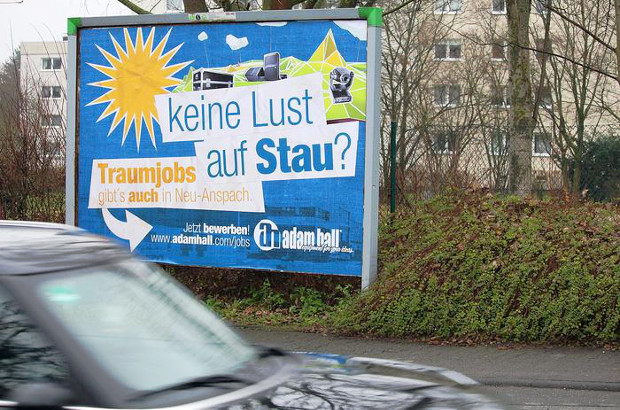 Miriam Clemens from Adam Hall's marketing department explains the idea behind this concept: "We want to draw the attention of all motorists, who drive every morning to Frankfurt and who are notoriously always stuck in traffic, to Adam Hall." Every commuter, coming from the Hintertaunus area through the Saalburgchaussee towards the A661 motorway and vice versa, knows, or fears the PPR intersection in Bad Homburg Dornholzhausen. Daily traffic jams have existed there for years, if not decades. The poster of Adam Hall also brings a splash of colour in the currently drab, boring grey surroundings and stands out from the background. Crisp blue and bright yellow draw attention to the poster.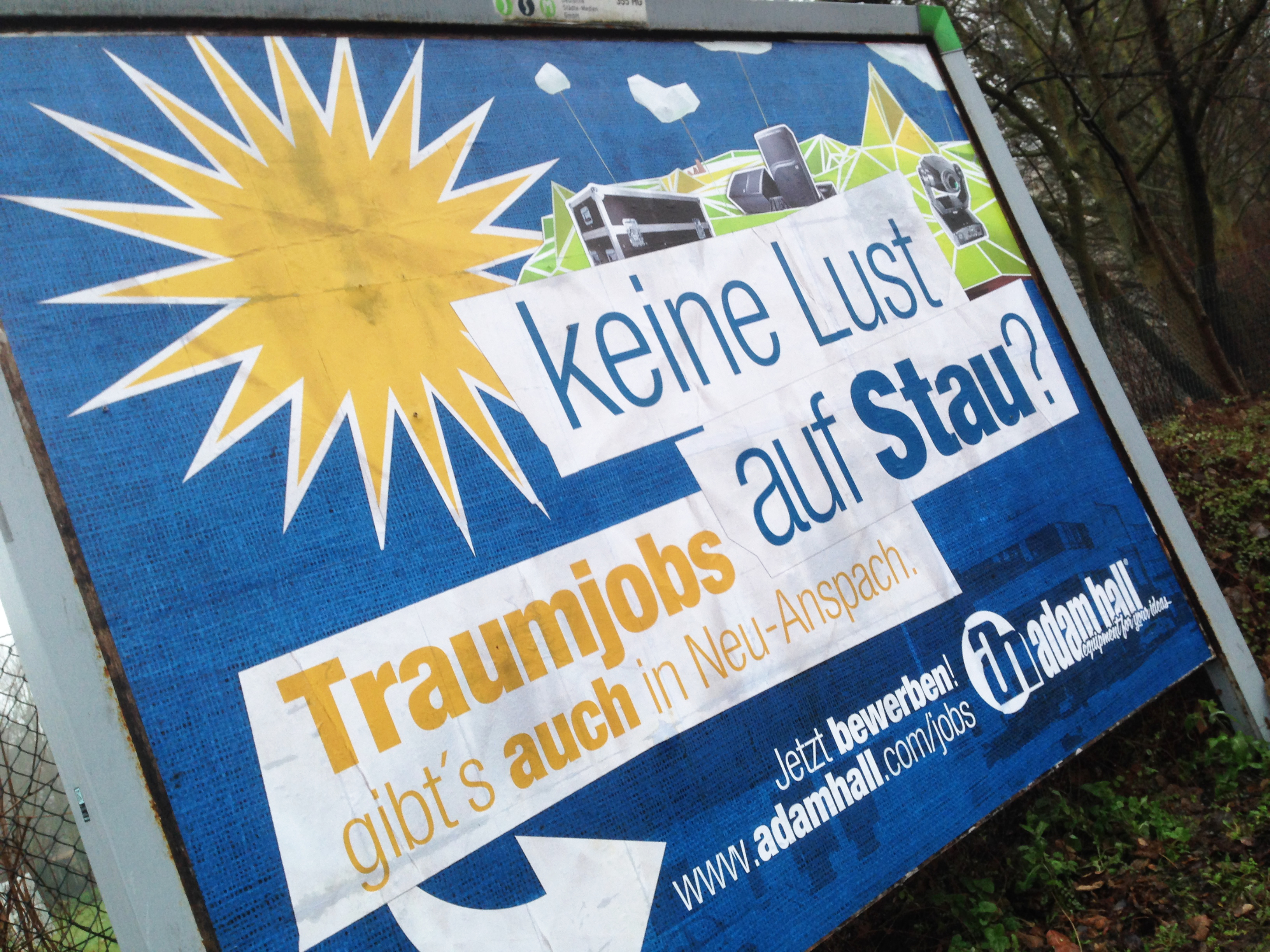 The note "Apply Now!" however, should not be taken literally. In the era of smartphones with unlimited Internet access, it is not a good idea to go onto the website of Adam Hall while sitting behind the wheel. That is better done from the safety and comfort of your home… Because the range of job offers from Adam Hall is quite extensive.
Adam Hall's business is the production, wholesaling and distribution of fittings for building transport containers — also known as flight cases. The company also sells a wide range of professional audio products as well as professional lighting and DJ equipment.
More about the job opportunities at Adam Hall can be found here:
http://www.adamhall.com/
Author: Peter Ludl
Source: Usinger Anzeiger, Germany, January 2014