Palmer Monicon PMC 1 – Test Report from Beat
Analog monitor controllers are becoming increasingly popular. It's no wonder, because with such a device, not only can you always have direct access to the volume of your monitor, but you can also use the full resolution of its audio interface. However, inexpensive devices sometimes distort the sound quite strongly, some even add noise as well. With Palmer's Monicon PMC1 such problems should not occur. Can you use it to enjoy your tracks in their true form?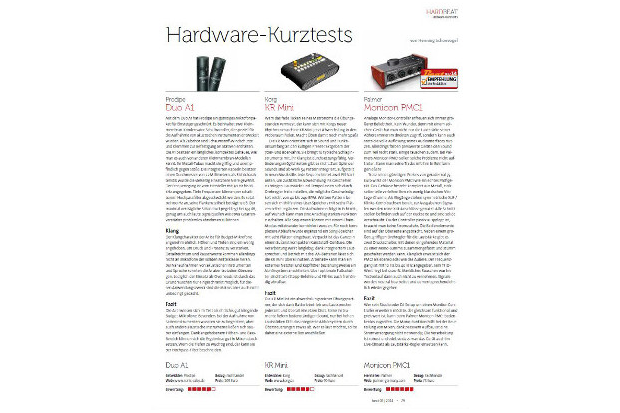 Despite its low price tag of just 75 Euros, the Monicon PMC1 acts like a real professional device. The housing is made entirely of metal, and the wooden side panels give it a classic vintage charm. In terms of inputs, it offers balanced XLR/ combo jacks, while output signals use XLR-connectors. All interfaces are located on the back panel and are solidly bolted. Since the controller is passive, you do not need a power supply. The controls are mounted on the top.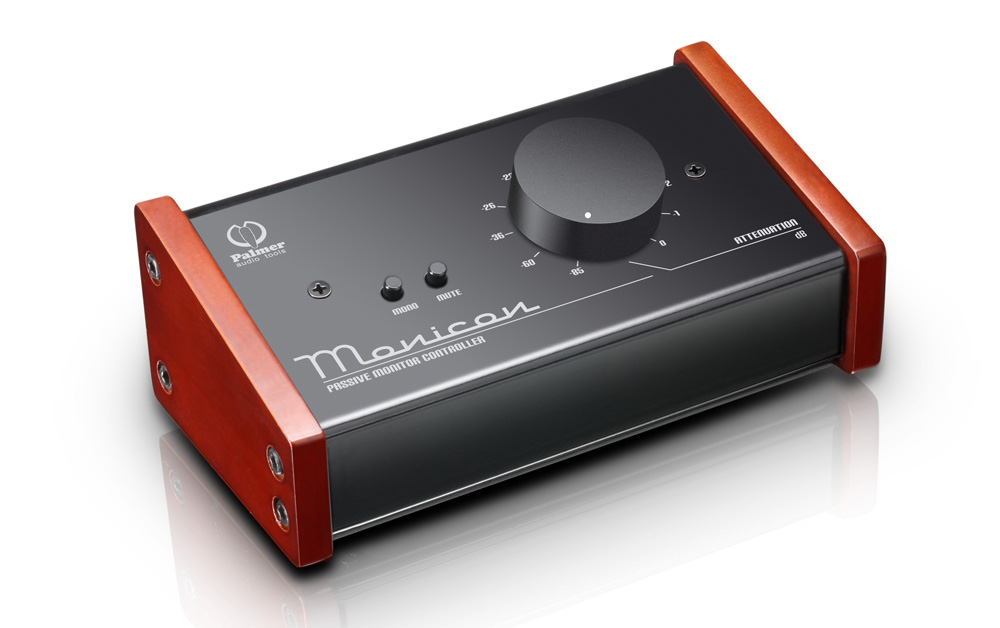 Besides a large, grippy control knob for volume, there are two pressure switches that can be used when incoming signals are combined into a mono sum and muted. Soundwise, the PMC1 proves to be just as classy as its look would suggest. The frequency response is 10 Hz to 40 kHz, and the THD value is specified at 0.001%. No noticeable noise was heard during the test. Signals are processed in a neutral way and reproduced faithfully.
Conclusion
Anyone wanting to upgrade their studio or DJ setup with a monitor controller that is equally functional and inexpensive, can confidently invest in the Palmer Monicon PMC1. The mono-function helps in the assessment of mixing; and thanks to its passive design, no power supply is required. The craftsmanship is robust and noble. The unit is also suitable as a volume control device for live performances.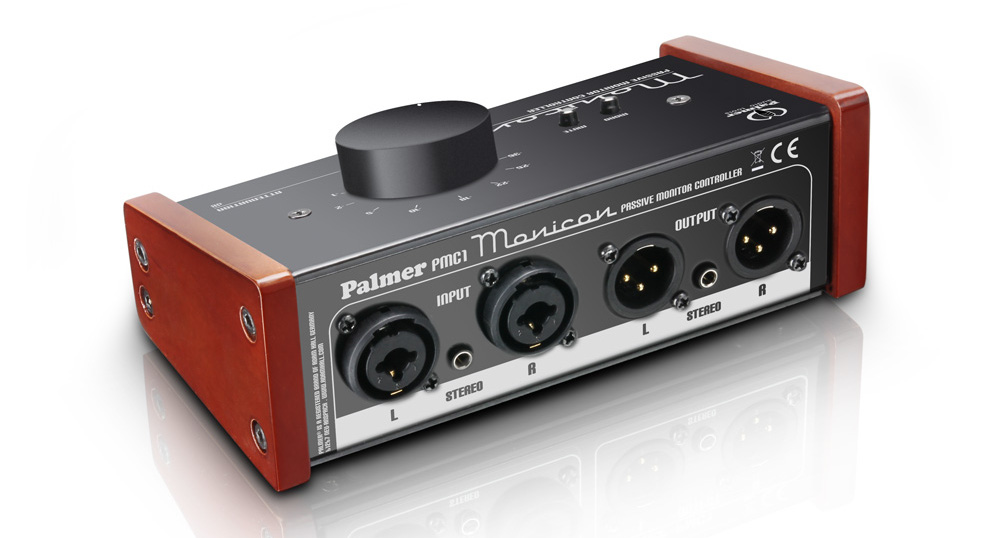 Monicon PMC1
Manufacturer: Palmer
Web: palmer-germany.com
Reference: Special Trade
Price: € 75
Evaluation:



Additional information is available at:
http://www.palmer-germany.com/pro/en/MONICON-Passive-Monitor-Controller-PMONICON.htm
Author: Henning Schonvogel
Source: BEAT Hardware short tests