Press: A Master at Turning Heads – Cameo Light Moving Heads
Expressive and creative lighting design is hard to imagine nowadays without moving heads. The numerous features and effects of these incredibly versatile lights provide exceptionally diverse application possibilities wherever effective lighting is required.
Cameo's CLMHRGB60W and CLMHRGB25W models offer two compact and light (only 7 kg) moving heads utilising energy-efficient LED technology, which can be panned 540° and tilted 270°. They can be controlled via DMX, the built-in software and external sound sources, as well as operated as master, slave or stand-alone units. Operation couldn't be simpler using the four buttons (mode, enter, value up and value down) and clearly arranged display.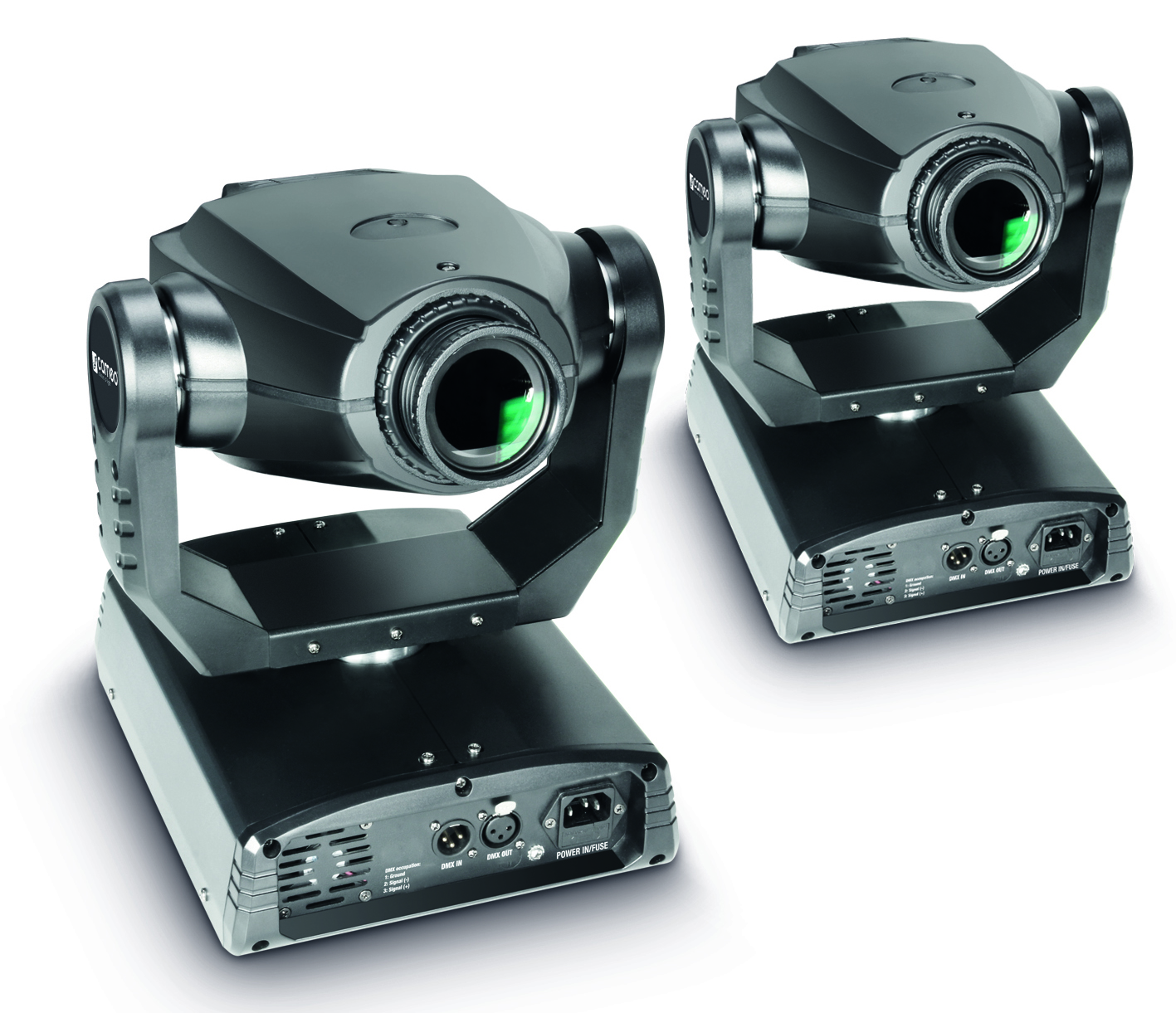 Cameo Moving Heads impress with their deeply saturated colours, seven gobos, +30 Hz high-frequency strobing and features such as dimmer, shutter, focus control and prism. The CLMHRGB60W and CLMHRGB25W come in black, metal housing and robust, impact-proof ABS fitted with XLR sockets for DMX input and output and an IEC power socket. Fans ensure a "cool head" and reliable operation. Exceptionally luminous, energy saving and highly versatile – the two moving heads from Cameo Light are simply perfect components for contemporary lighting technology.
The Cameo Moving Head CLMHRGB25W is available for €478.00 RRP. The CLMHRGB60W is available for €758.00 RRP.
Further information is available at:
http://www.cameolight.com/en/products/led-moving-heads/
Click here to download the Press Package (Press release in Word format in 4 languages + pictures and logos) !