The STAGEPROS – Adam Hall GmbH – report by FRM – FrankfurtRheinMain
Adam Hall GmbH, based in Neu-Anspach, is a world-class provider of music and stage equipment. Barack Obama's speech in front of the Brandenburg Gate, Lionel Richie's concert in the Festival Hall in Frankfurt, Bayern Munich's Championship celebrations on the Marienplatz – all three events held in the last few months featured "Defender"cable bridges from Adam Hall. No smooth appearance without cable protection. The cable bridges are just one example from a whole range of products, with which the medium-sized company from the Hochtaunuskreis causes a stir.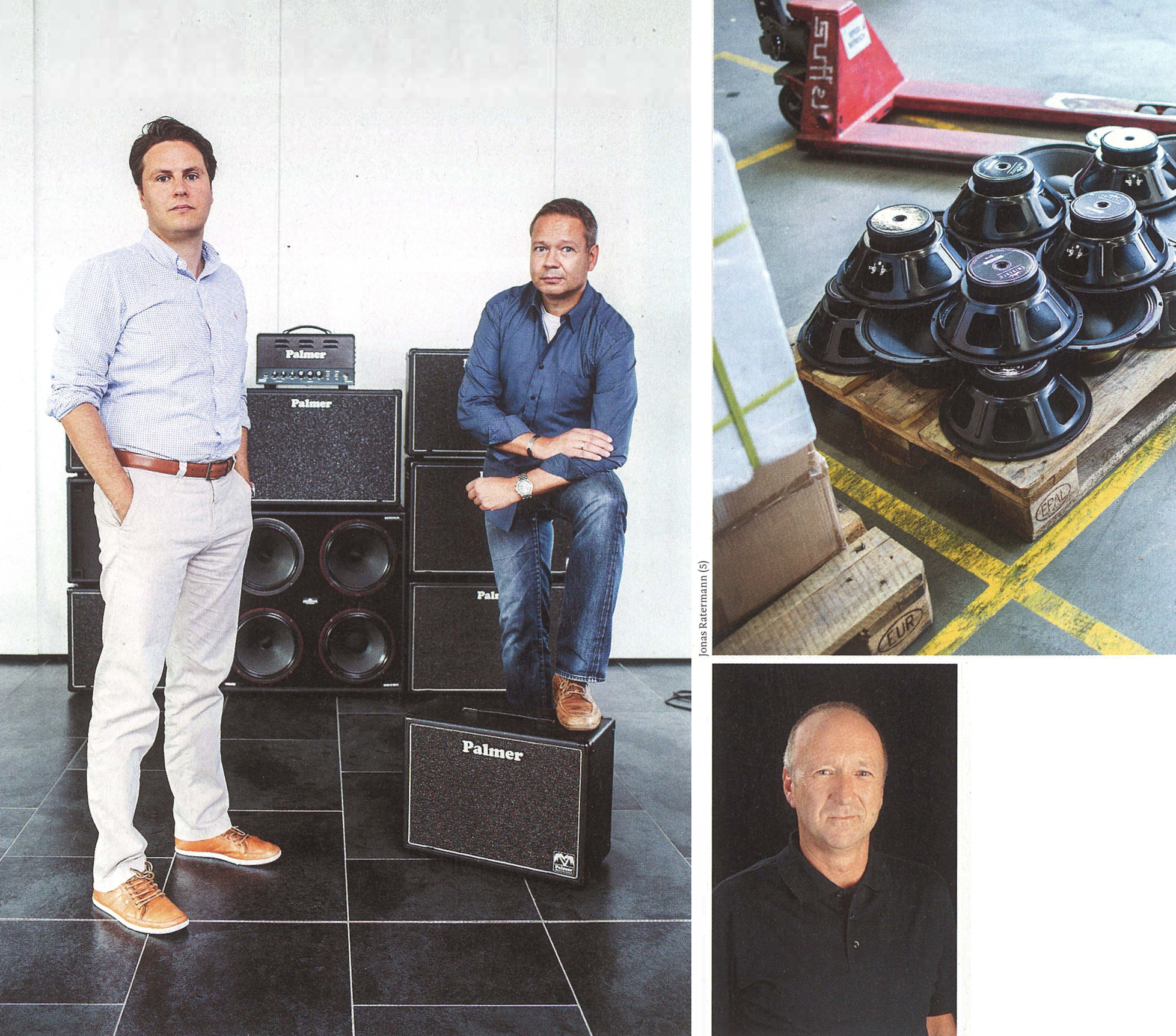 Our strength in the international competition lies in the product variety, but not only there," says Markus Jahnel, one of the three managing directors of Adam Hall. "From audio technology to cables and tripods: we simply offer everything." Even lighting technology like the "Cameo Light" brand which is currently in high demand. More examples of prestigious Adam Hall brands: Blues guitarist Joe Bonamassa praises "Palmer" amplifiers ("Palmer rocks!"), trade magazines recommend the "MAUI" boxes from the "LD Systems" range of loudspeakers. The range of products that can be ordered by professionals around the clock on the Adam Hall web store includes over 6,500 selected articles.
International Market Leader Company founder David Kirby (small photo) has been leading Adam Hall GmbH since 2013, together with Alexander Pietschmann and Markus Jahnel (large photo. left to right). The company's European logistics centre, based in Neu-Anspach, has also been including their own in-house manufacturing facility since 2008.
European Market Leader Adam Hall is a manufacturer and distributor of flightcase hardware, used by highly specialised producers for transporting equipment for rock bands and film crews, and has also been adapted for use in industry. However, the roots of Adam Hall GmbH are in the music business: Originating from England, the company founder David Kirby toured in Germany as a bass player in the 1970s. He found a second home in the Taunus hills, and established the German branch of the Adam Hall Ltd in Weilrod- Oberlauken in 1980. This was followed by moves to Usingen and NeuAnspach; in 1993 Adam Hall GmbH took over its British parent company.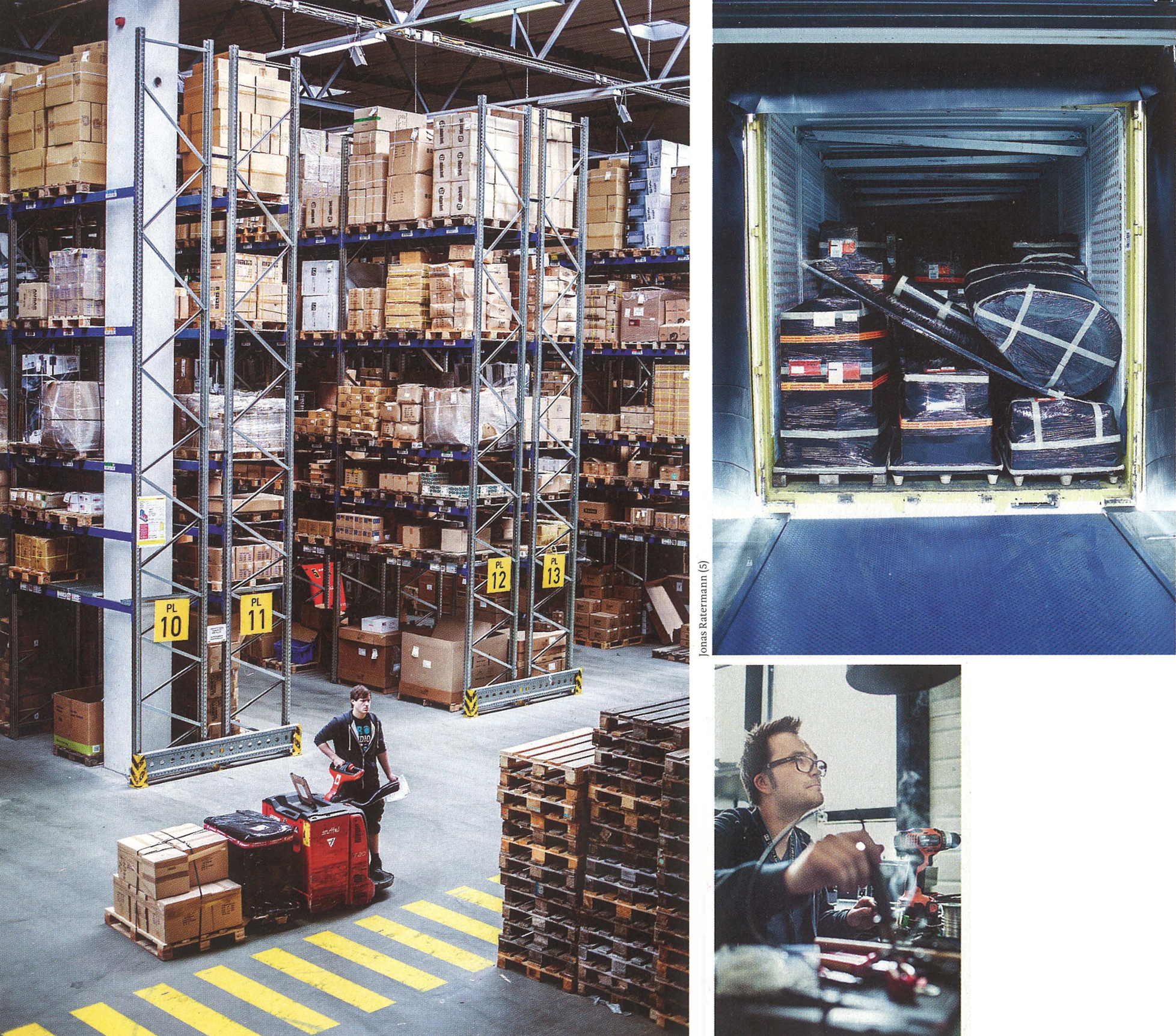 Launched as a one-man operation, the company now has 130 employees, 100 of them being located in the European logistics centre in Neu-Anspach. "We cover Europe very well", says Alexander Pietschmann, one of the three Chief Executives of the company, besides David Kirby and Markus Jahnel. "In the future, we want to grow internationally." Adam Hall maintains branch offices in Europe as well as in China and Taiwan; South East Asia being an important market in the future. Markus Jahnel emphasises the advantages of the location in FrankfurtRheinMain: "Our roots are in Neu-Anspach, but we operate a worldwide network. Here, we consider ourselves well positioned because of the leading international fairs in Frankfurt for music and event technology."
For more information on the latest Adam-Hall -products, please visit:
http://adamhall.com/
Source: FRM – FrankfurtRheinMain, Germany, 2013
Author: Johannes Göbel
photos: Jonas Ratermann