Gauze fabrics for stages, new in the range of Adam Hall – but what is "GAUZE"?
Whoever googles "Gauze" finds the following definition on Wikipedia: "a light, semi-transparent fabric", often used "in music …for drying and cleaning of the inner tube of flutes". In the medical field, the fabric originally produced in cotton, is usually called "Gauze" and is used for dressing wounds. Recently, Adam Hall also introduced Gauze in its catalogue, but not as a cleaning cloth for wind instruments or bandaging injured roadies.


Gauze for Outdoor Events

The mesh, most likely named after the Palestinian city of Gaza, is also used for open-air events, where it is used in the panelling of stage structures, FOH and delay-towers, podiums and for setting up stages. Known in English as "stage mesh", the material also serves as backdrops, stage curtains and especially for privacy and as protection against dust and wind.

Main Features of Gauze
The mesh fabric, made of polyethylene, has special characteristics and is suitable for a broad scope of applications: it is extremely tear-resistant, structurally stable, while being lightweight and classified as a B1 flame retardant according to the DIN 4102 standard. It is also water-resistant, weatherproof, UV resistant and last but not least, it is washable.
Gauze is a Wind-Permeable!

The most important feature of the stage gauze is its wind permeability. It prevents the sail effect and ensures stability for mobile constructions, even at higher wind speeds. Adam Hall offers this material in four different grades ranging from fine to loose knit, with wind permeability factors of 16 to 50%. So, the stability of stage structures can be accurately calculated and the appropriate mesh selected according to the weather forecast and wind strength.
Gauze and Transparency
The weave structure also determines the levels of blackout and sound permeability. Therefore, loose-knit mesh is suitable for covering speaker towers, while the particularly fine-mesh material is already opaque from a distance of five metres.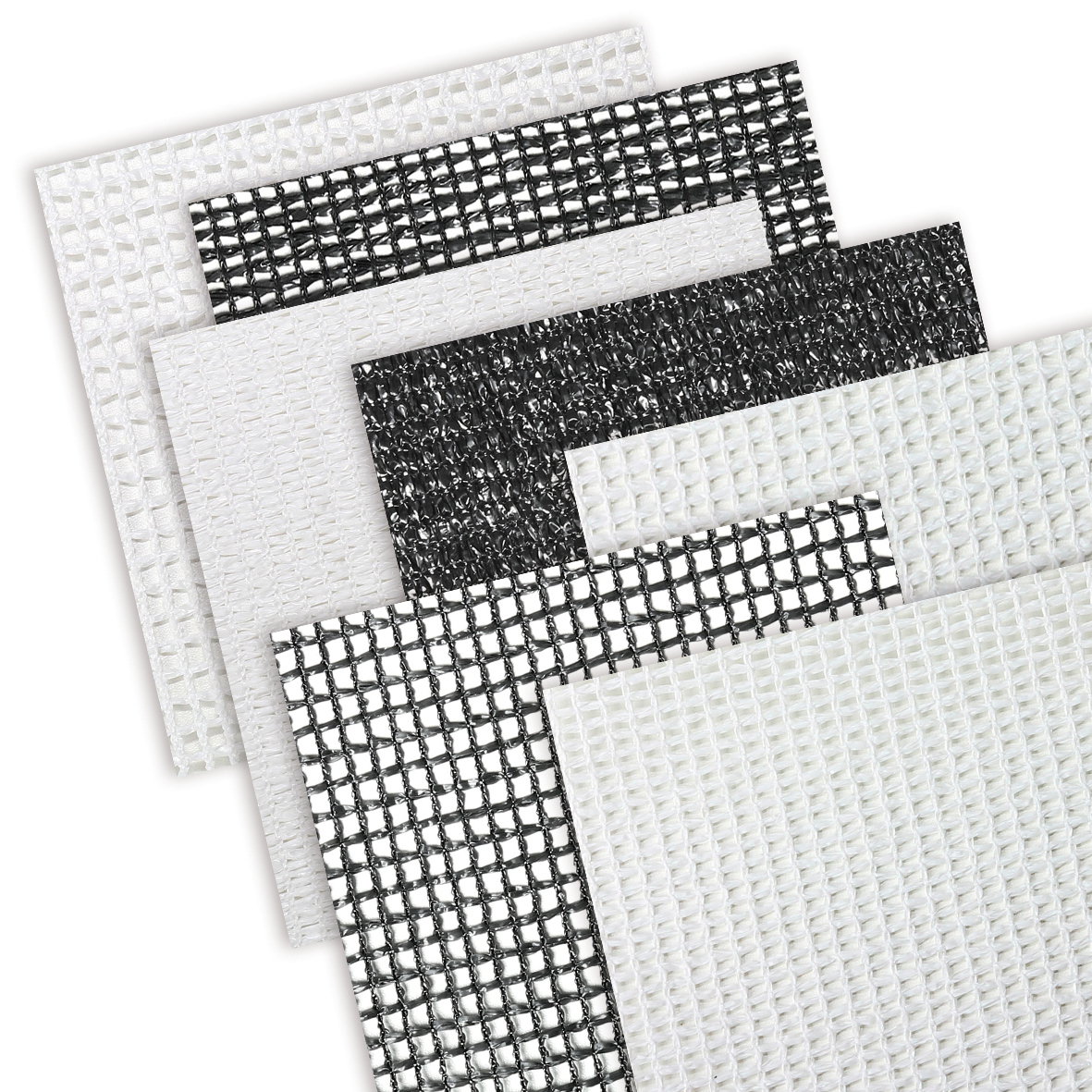 Further Uses for Gauze
Thanks to its special properties, the polyethylene gauze is not only used in the event-technology – it is for example ideally suited as turf protection, because it is breathable, for the lining of trade fair stands, as paintball netting and for fence panel covering. With the B1 classification, it is also suitable as a cover for sprinkler systems on ceilings.
Gauze from Adam Hall
Gauze from Adam Hall is available in black and white, by the metre, and is ready-made with hem and eyelets. It can be easily attached with cable ties to all carrier systems and trusses, protects technology as well as performers whilst offering a professional stage appearance.
For more information about the stage gauze by Adam Hall, please visit:
http://www.adamhall.com/en/gauze.htm